A 3-Minute Exercise That Helped Me Discover My Intentions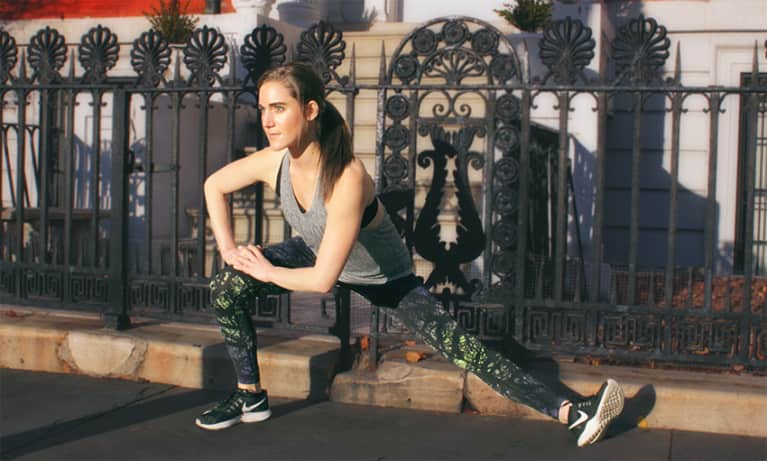 Living in New York City, where the pressure to do more seems endless, it's easy to get wrapped up in routines and activities that get you through the day but do not move you forward in any significant way.
As part of the #Mindful30 Challenge, Aetna asked me to "prioritize my priorities" with an eye toward reclaiming my time to take small steps in the hopes of achieving bigger goals.
What I discovered was that my "priorities" looked more like a list of chores: Get up at 5:30 a.m., oil pull, make smoothie, go to the gym, dry brush, shower, go to work (and be successful in my career), take a 20-minute afternoon walk, swing by a friend's house for a glass of wine, run to the grocery store, cook dinner, pay bills, order my brother a birthday gift, pack lunch for the next day, read for 30 minutes, meditate, and be in bed by 10:30 p.m.
Creating this list was in no way clearing my mind or reducing stress. In fact, writing my priorities made me more drained the more I looked at it. This was not the mindfulness exercise I had envisioned!
So I regrouped and prepared to get out of the comfort zone of my routine. If I were to close my eyes, stop comparing myself to those around me, and focus on what I love and want to accomplish in 2016, what would my list look like?
Here's what I came up with as my heartfelt, mindful, soul-feeding priorities for 2016. Consider this an invitation to hold me accountable:
1. Move every day, whether it's a long walk, a HIIT class, a bike ride, or restorative stretching. Know that moving doesn't need to be an all-or-nothing affair, and that's okay. Move for the sake of movement and feeling good.
2. Make my family and friends feel loved by spending time with them, catching up on the phone, or sending a random card in the mail.
3. Begin a fitness blog or Instagram in 2016. I am going to choose a theme and platform, knowing it won't be perfect, and just GO FOR IT!
After verbalizing these heartfelt desires, I took a deep breath and noticed myself smiling. Writing this list felt liberating — making decisions for myself without judgment from others. It made me feel free, limitless, and excited about the year.
If you want to try this simple exercise, visit aetnamindfulness.com to participate and learn more. Make sure your list contains your passions — not your to-do's — and once it's complete, tell a friend who can hold you accountable. You'll feel empowered and ready to take the year by storm — I promise!
This post was sponsored by Aetna, who believes health is about the body and the mind. Stress can affect emotional and physical health, and reducing stress can boost well-being. The views and opinions expressed on this blog are purely the blogger's own and do not necessarily represent the views of Aetna. To learn more about stress reduction, visit aetnamindfulness.com.
Photo by Chloe Bulpin, mbg Creative