The One Thing Your Bathroom Is Missing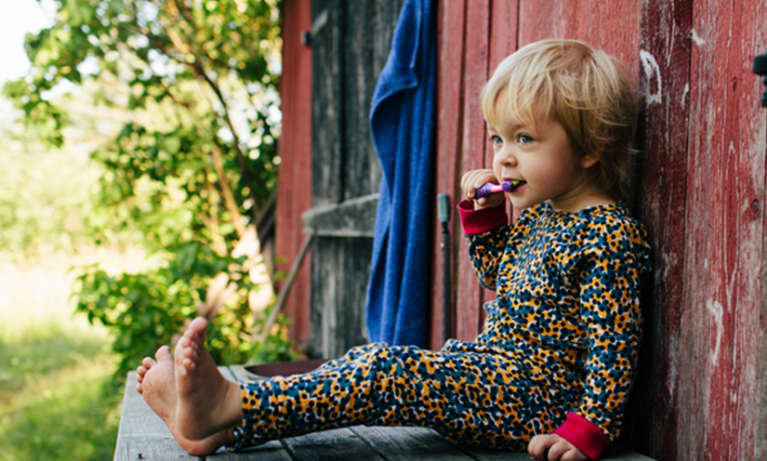 In this series, we'll spotlight one better-for-you-beauty-buy every week that not only does what it promises to do, but that also upholds the green, natural approach to beauty and skin care we value so much. Trust us when we say you can trust our beauty editor, Allie White — in her time here, she's tried upward of 400 different creams, sprays, serums, tonics, etc. These are her favorites.
Even though my first job out of college offered medical and dental insurance, I opted to stay on my parents' plan like any good millenial would. I went so far as to continue seeing my childhood dentist, traveling home to New Jersey twice a year for cleanings because it was just easier than finding a new dentist in the city (and also because the hygienist knew my fluoride flavor preference without having to ask).
But then I turned 26 and was surreptitiously removed from the warm embrace of family insurance, left to interpret the complicated world of coverage all by myself. I researched my options, compared plans, priced out costs, and then promptly forgot to enroll in anything. I figured it wasn't a huge deal not to have dental insurance: most of the deductibles were equal to what two cleanings a year would cost out of pocket, so what was the point? I brushed. I flossed occasionally. My teeth looked good. I'd be fine.
And so without insurance, I fell of my beloved dentist's radar. Not that I noticed, but those cheerful every-six-month email reminders that I was due for a cleaning stopped coming and it wasn't until I started to experience a dull ache in one of my molars that I realized it had been nearly two years since I'd been to a dentist.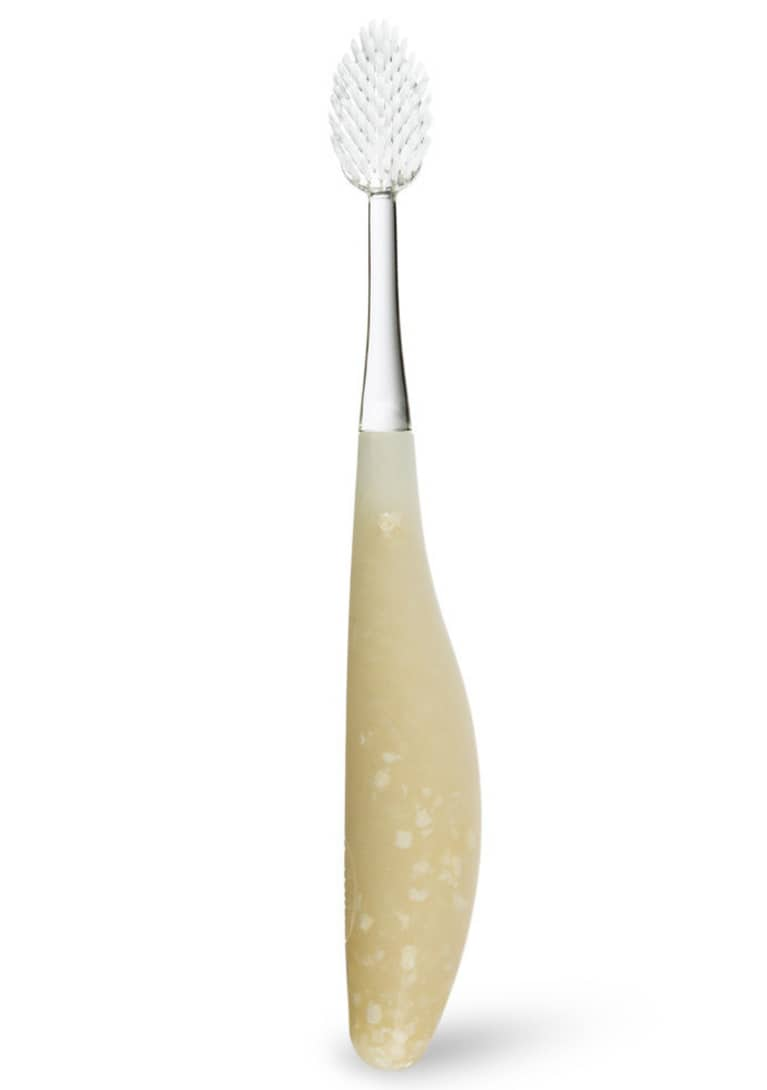 Frantic and sure my teeth were all about to fall out of my head, I made an appointment with good old Dr. Miller and after an hour of scraping, poking and x-rays, I was the unfortunate recipient of the news that my mouth was currently home to five cavities.
When all the drilling and filling was done, I became an oral hygiene freak. I bought the most expensive electric toothbrush I could find, I hoarded floss, I brushed after every single meal, I mouthwash-ed and waterpick-ed with wild abandon.
But even with all the expensive, hi-tech dental gadgets I'd amassed, my favorite was (and still is) an $8 manual toothbrush. No electricity, no lights, no beeping, no motorized rotation, just good ole' fashioned up-and-down, back-and-forth brushing by hand.
Using the "Source" toothbrush from RADIUS is, in my humble opinion, one of the best things you can do for your pearly whites.
This baby is stylish (three handle options to choose from), ergonomic (no more having to brush with your non-dominant hand for the sake of comfort), and possesses "200% more [bristles] than standard brushes" so you know (and feel) that you're truly cleaning your teeth. It's also got a changeable head, meaning you only have to replace the bristles when the time comes, seriously cutting down on waste.
But best of all — aside from the really great teeth cleaning it provides — is that the Source is one of the most environmentally-friendly household products you'll find.
The bristles are 100% vegetable-based nylon, and the handles are made in the US using solar powered machines, and contain either recycled wood, paper or money. (That's right, you could be brushing your teeth with money.)
It's also BPA-, latex- and pthalate-free, so there's no need to worry about cancer, reproductive toxicity, endocrine disruption, organ toxicity, neurotoxicity or neurological disorders while you're brushing.
All you need is a natural toothpaste alternative, and your mouth will be healthier than ever.
RADIUS "The Source" Toothbrush, $7.95, madebyradius.com
EWG Score: n/a