What You Need To Know About The Link Between Sugar & Disease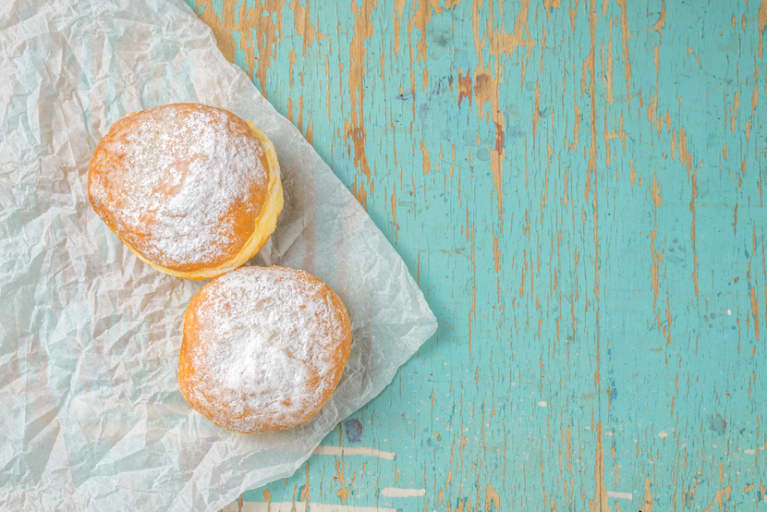 This is the year we waged war on sugar, and perhaps rightfully so.
We already know that an increase in consumption of sugar-sweetened beverages has been identified as an important contributor to obesity, heart disease and cancer worldwide.
However, no prior studies had investigated the direct effect of sugar on the development of breast cancer or examined the specific mechanisms.
So we recently conducted a study at the University of Texas MD Anderson Cancer Center, where I'm a professor in clinical cancer prevention and director of the Integrative Medicine Program. The results, coming from the laboratory of Dr. Peiying Yang, were published this month in the journal Cancer Research.
The research suggests that sugar consumed in quantities typical of Western diets significantly increase the risk for breast cancer tumors and spread of disease to the lungs in mice.
This study is an important reminder to stick to the recommended maximum daily serving for sugar.
Most Americans consume an average of 22 teaspoons of sugar each day. That's exceedingly high, considering the American Heart Association recommends limiting the amount of added sugars you consume to no more than half of your daily discretionary calorie allowance. For most women, this is no more than 100 calories per day (or about 6 teaspoons) and no more than 150 calories per day for men (or about 9 teaspoons).
Our study serves to get down to the nitty-gritty of the sugar debate. Four dietary studies were conducted. Mice randomized to different groups were each fed one of four diets differing in the amount of added sucrose. At six months of age, data showed 50 to 58 percent of the mice on the sucrose-enriched diets had developed mammary tumors, compared to only 30 percent in the control diet group.
We also looked at why dietary sugar might increase breast cancer growth and metastasis. Dietary sugar induced 12-LOX (12-lipoxygenase) signaling along with increasing its metabolite, 12-HETE, both of which have been associated with inflammation and increased risk for breast cancer development and metastasis. These findings indicate a possible inflammatory signaling pathway for tumor-growth in the mice.
So what does this mean for you? What type of sugar is okay — and which type of sugar do we need to cut out?
Ideally, you should limit added sugar intake in general (table sugar, high-fructose corn syrup, sugary drinks — including fruit juice, and all other forms of refined sugars). However, the study showed it was specifically fructose, one of the sugars in sucrose, that was responsible for the lung metastasis and 12-HETE production in breast tumors. Unfortunately, fructose consumption in the United States surged from 0.5 pounds per person per year in 1970 to 62.4 pounds per person per year in 1997.
To cut down on consumption of sugar and fructose, we recommend eating a well-balanced diet full of vegetables, whole grains, and some fruit, which contains sugar as well as other healthy ingredients such as fiber, vitamins, and minerals. That's the best approach.
Of course, more research needs to be done in this area. But this study is an important reminder to stick to the recommended maximum daily serving for sugar — about 6 teaspoons for women and about 9 for men — and focus on a whole foods, plant-based diet.
Co-authored by Kira Taniguchi and Peiying Yang.