What I Eat In A Day: A Health Coach + Cookbook Author Tells All
I love food! So when I needed to lose weight, I couldn't find a program that would satisfy my need for great-tasting food. Every diet I tried offered bland meals that always left me wanting more.
It wasn't until I developed my own clean-eating program that the meals satisfied me and the weight came off — and stayed off. Even though I lost 40 pounds on my clean-eating diet and reached my goal weight many years ago, my food choices today still adhere to the same principles I developed to lose the excess weight — eating clean, wholesome, and lip-smacking-delicious food.
Although I still enjoy a glass of wine, piece of chocolate, or after-dinner dessert on occasion, here's what a typical day looks like for me.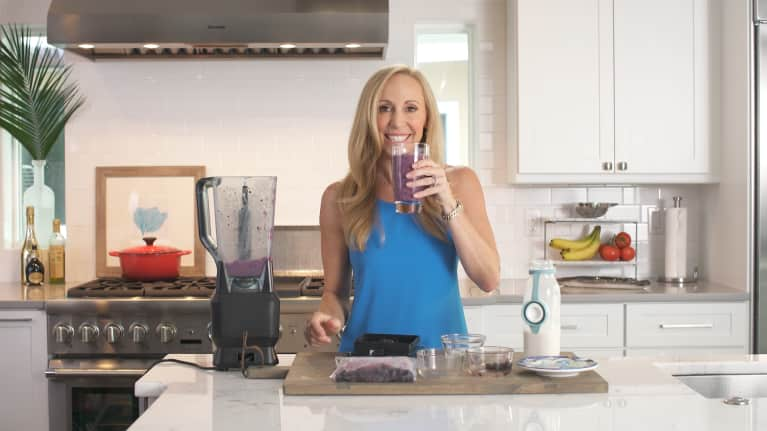 I usually wake up around 6 a.m., get my kids ready for school, and then work out. I rotate between group fitness classes, yoga, or running by myself.
Once I'm back home, I like to refuel! A smoothie made with almond milk, fresh berries, and a scoop of protein powder has me starting the day off right.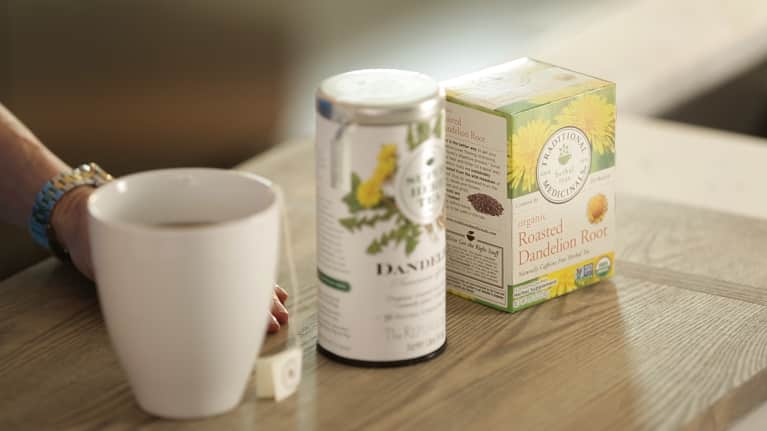 I used to be a huge coffee drinker, and although I still grab a soy or almond latte about once a week, I often choose a cup of dandelion tea. I get the roasted variety and it actually tastes a little like coffee.
By the time lunch rolls around, I'm usually ready for a healthy but hearty meal. If I have the time, I'll make a large salad, which usually contains dark leafy greens like kale or spinach, a healthy carbohydrate like roasted sweet potatoes, and a healthy fat like avocado. I also enjoy making my own salad dressing. It's one of those things that only takes two or three minutes but tastes 10 times better than bottled dressing.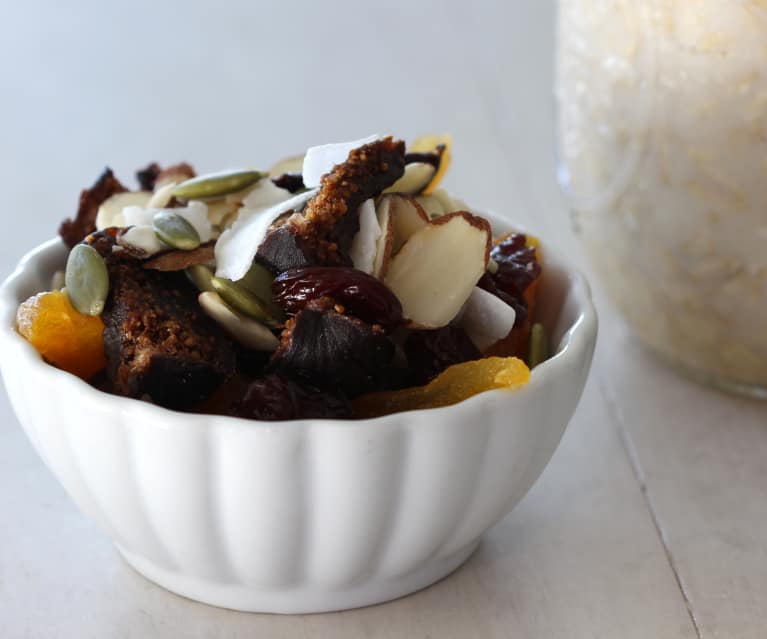 Like most people, I tend to experience a midday lull, and if I don't have a healthy snack on hand, I'm afraid I might run down to the corner store for a chocolate bar. That's why I always bring a healthy snack with me to the office. My go-to snack is a homemade trail mix made with all my favorite ingredients: almonds, pumpkin seeds, dried cherries, dried apricots, figs, and coconut flakes.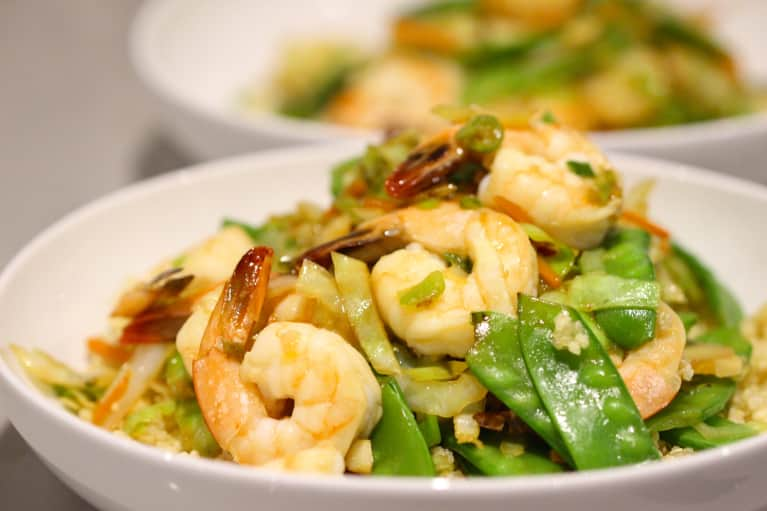 Weeknight dinners always seem a little more hectic than lunch. After picking up my kids from after-school club or sports, I empty lunch boxes, get showers and baths started, finish homework, and make dinner. Luckily, both my husband and I are big fans of stir-fry. My favorite is my shrimp and snow pea stir-fry, but I also make it with ginger chicken or salmon. I like how easy stir-fry is to make, and I love that it gets my husband and kids to eat more vegetables than they would otherwise.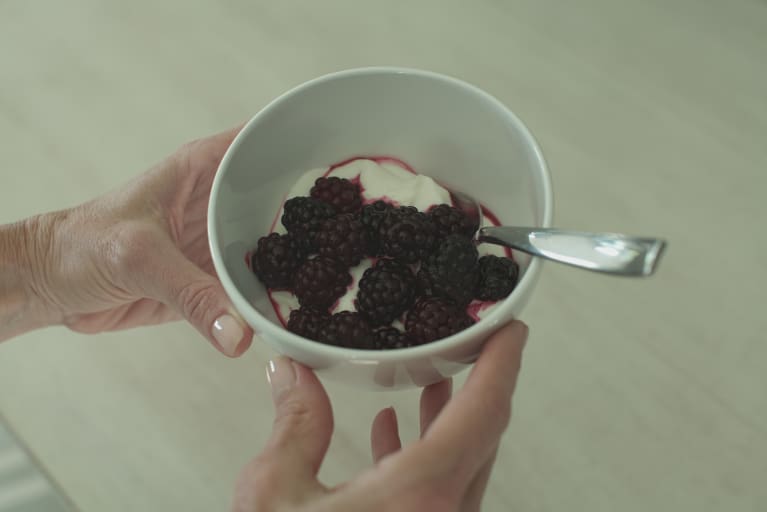 Kids are finally in bed and have stopped making excuses for why they have to get out of bed and come find me. I've always been a "snacker," and although I've tried to forgo any after-dinner eating, I've always found it extremely difficult.
Instead of struggling to skip an after-dinner snack, I try instead to find healthy alternatives like a yogurt and fruit bowl made with plain yogurt, honey, vanilla, and warm blackberries.
To get more healthy-eating tips from me, check out my online course with mbg, A 14-Day Clean Eating Program: How To Kick Start Weight Loss In 2 Weeks.
Related Reads: