The Life Advice I Wish I'd Heard In My Twenties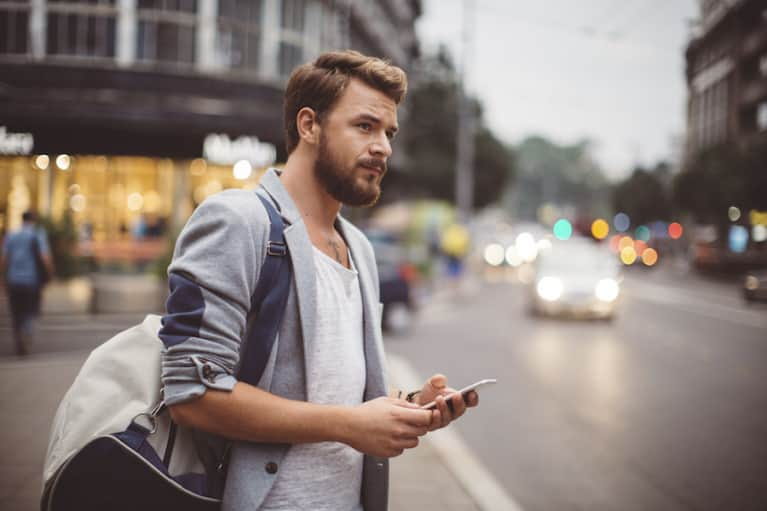 "Any last words?" the moderator asked the panel. "Any last words of wisdom?"
I was half-frozen in my seat.
I'd been asked to speak on a panel for the College of Business "Career Fest" at my alma mater, the University of Central Florida. What I so desperately wanted to say was the one thing that I wish I was told when I was a student there seven years earlier.
But I sat waiting for someone else to speak up, intimidated by the idea of sharing such a personal message. But I knew I'd regret letting the opportunity escape me, especially if my words could help even one student in the audience. So, I (gracefully) interrupted him.
"I've got something," I said.
The moderator paused and gave me the sign to proceed. All eyes on me — I took a deep breath, found my voice, and began.
I'd worked my ass off to "climb the ladder" only to realize that the ladder was propped against the wrong wall.
"Ever since I was seven years old, I knew I wanted to be an entrepreneur..." I started telling my story to several dozen students who would soon walk across the graduation stage.
I told them that, even as a young boy working the cash register at my father's ice cream store, I could feel it in my blood that I wanted to start my own business one day. That my parents were always supportive of my dreams, but they'd remind me that going to college, getting a degree, and landing a steady job were also important life steps.
My dad would proudly say, "Josh, you will be sitting at the head of the table." He was referring to the table of a CEO, and that's where I began to picture myself until I got a taste for the path I'd have to take to get there. I ditched my entrepreneurial pursuits and decided to major in finance, following a suggestion from my guidance counselor.
I was good with numbers, so I figured it was a reasonable idea. At the time, I didn't have the awareness to see that loving numbers didn't mean I had to major in them, just like enjoying food didn't mean I had to become a culinary chef.
I told the audience how I had drifted through college, never really enjoying anything I was doing or studying — I just kept thinking, "I'm sure I'll like it once I'm making money." After graduation, I got a job in finance and settled into a life of working on spreadsheets inside a cubicle day in and day out.
I was living on my own in a booming young city, I was making pretty good money, and I was on the fast track to the head of the table. But I was miserable. I stayed at that job for a year just because the thought of quitting on the first day or in the first month seemed incomprehensible. I'd do my unfulfilling work all day, go home, go to the gym, go to bed, and do it all over again the next day.
I worked my ass off to "climb the ladder," only to realize that the ladder was propped against the wrong wall.
Nobody knows what's best for you better than you do.
Once I came to terms with the idea that the path I was on was not feeding my soul, I strategically threw myself into the world of "professional poker" and explored my passion for writing and coaching others to follow their dreams.
I finally started to challenge the expectations I'd once taken at face value.
I told the audience this story to show them that they didn't just have to accept assumptions about the way life is "supposed" to work. They didn't have to feel pressured to settle into a 9-to-5 desk job, get married, secure a mortgage, have 2.5 kids and settle down by the time they turned 30 (though this path certainly works for some people, and that's wonderful).
Instead, they needed to have the consciousness, courage, and self-awareness to forge a path that they were truly interested in following.
I encouraged them to learn from my mistakes and slow down enough to listen to their own feelings while they were still young. I told them to stay accountable to their dreams, because there is always a choice — an opportunity to flex one's intuition and check in with one's truth.
I'd share this same lesson with anyone willing to listen — students, graduates, parents, organizations, and friends alike. The advice I told those twentysomethings was the advice I wish someone had told me — the one thing I wish I'd known in college.
And that is that nobody knows what's best for you better than you do.
Related Read: