Q & A with Kimberly Fowler: One Tough Yogi
April 19, 2011 — 17:45 PM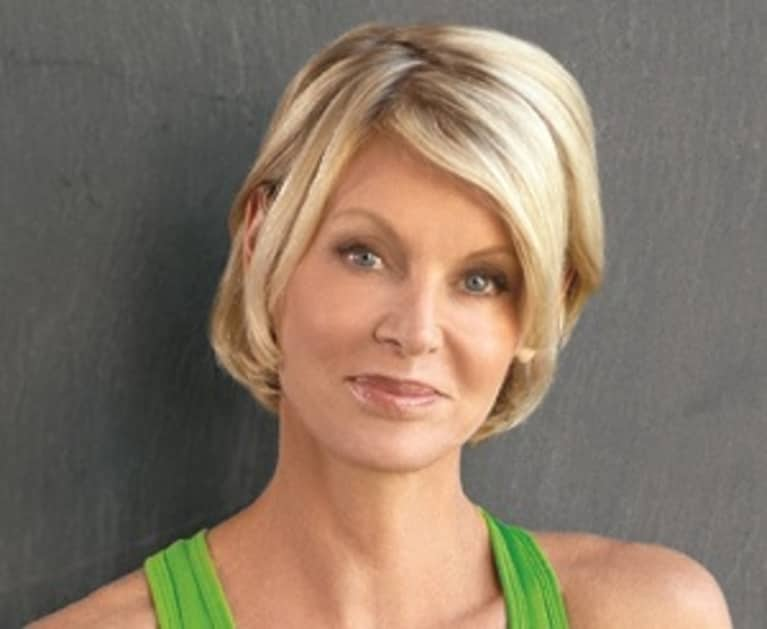 You could say that Kimberly Fowler is one tough yogi. She began her yoga practice after being hit by a car in the 1980s while in law school (and working two jobs). She soon recovered but a year later was diagnosed with inoperable brain cancer (she beat that, too). It wasn't until age 40, after falling thirty feet while mountain climbing and landing on a tree stump (it took her a year to recover) that she created a business around her life and passion -- practicing yoga and helping people. Yoga for Athletes® was then born. The rest is history.
MBG: Can you tell us about how you first came to yoga?
KF: I started practicing yoga in the early 80's to rehab my body. I was hit by a car in a race, right outside of Dallas TX. I broke my collar bone, and bent the handlebar of my bike with my face. (Not pretty.) My physical therapist was an Iyengar Yoga instructor. She gave me yoga poses to help me get the movement back in my shoulder. So I guess yoga found me?
A year after being hit by a car you were diagnosed with inoperable brain cancer -- how did your yoga practice help you beat cancer? Did your diet play a role?
It helped calm me down. I have to admit that I'm a "stress monster," even now. Stressful situations drive me, but when I was diagnosed with the brain tumor I had to figure out what to do, I had to calm down and make a big decision. Do I listen to my doctors, or not? If not, what do I do? Being in the last semester of law school, working 3 jobs, one of them being modeling, diet wasn't really in my thought process. (I was banging down coffee with a No-Doz chaser.) But I was always into vitamins & herbs since I was a kid. So even though I didn't really think about food to cure me, I did use supplements. For me, it was more "mind over matter." I didn't believe I was going to die.
Can you tell us about the 5 key elements for overcoming obstacles?
I use these principles mostly for business. I speak around the country on "Women in Business." When I do business coaching, these are the principles I use to help women either open or grow their business.
"Just Jump" you'll figure it out on the way down, means don't just sit back and hope something is going to happen. "Power of Focus" if you want something you need to focus on it. "Dig Deep" is that place inside of you, that doesn't allow you to give up on your dream. Live in the "Uncomfortable Zone" which means doing things you're not good at. (Which I do all the time.) It helps you grow your skill set. I hated public speaking, last year I spoke at the Perfect Business conference with over a 1000 people watching me. I still don't like being on TV, but I'm getting better at it. "Self-Belief" this is probably the most import, because if you truly believe in yourself, anything is possible. (I've proven that numerous times in my life.)
How did you come up with the concept for Yoga for Athletes? What are the advantages and disadvantages to being an athlete when it comes to yoga?
Disadvantages -- you're stiff-not very flexible. Plus you're very competitive, not the best in yoga. It used to drive me crazy that I was a professional athlete & students in class could turn themselves into pretzels and I couldn't. The advantage for athletes is flexibility but also being aware of your body. Helps you know when your body is "out of whack."
What does yoga mean to you? What do you love about yoga?
I used to use it to "keep me in my game" playing the sports I love. When I started YAS Fitness Centers back in 2001, and my own style of Yoga (Yoga for Athletes®), it was to get people who would normally not do Yoga to try it. It was a tough audience, but it's very rewarding to help people feel better about themselves. To this day YAS still attracts "Type A's."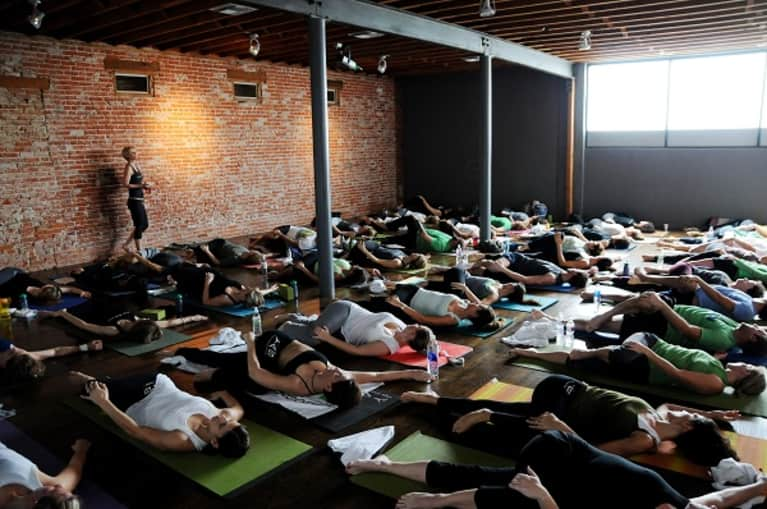 How has your yoga practice evolved over the years?
I was a student, a teacher and now I'm a master instructor. I think it's a nice progression.
You say "I'm not your guru, you are..." -- why is this so important?
Well, I've been doing yoga for over 30 years, so I've seen "the guru's" take advantage of their students. I truly feel you should "Believe in yourself" and don't blindly follow someone like sheep. I find that offensive.
Who's inspired your practice and your journey of overcoming obstacles? People? Any books?
My father, who had a really bad car accident when I was young, ended up with 88 stitches in his face. (He was really handsome.) He never pulled out of it, never overcame that obstacle. He became a major alcoholic, didn't work, and basically left us to fend for ourselves. (I was the oldest of 5 children.) My Dad died homeless at the age of 40.
What's next for you? What are you working on?
The next step for me is a TV show called "All That YAS." I'm working on my second book, which is a Head to Toes Anti-aging book. Opening more YAS Fitness Centers, right now I have 4 locations. I have a new Yoga Channel, which is based on my book The No OM Zone on Mahalo.com. (I'm sure there is more, but these are the things I'm "focused" on right now.)
For more on Kimberly: