11 Nutritionists Share The 5 Things They Put On Their Salads (GIFS)
Salads are great — they're full of fresh produce, hearty veggies, and you can get as wild as you like when creating your own. Though, if you're anything like me, you've fallen into a salad rut at least 10 times. I had my roasted sweet potato phase, my garbanzo bean phase, and this season I'm all about the squash.
If you're looking for a little saladspiration — look no further than these beautiful gifs, with recipes from our favorite nutritionists, dietitians, health coaches, and physicians.
1. Greens, Tomatoes, Mango, Avocado, and Nuts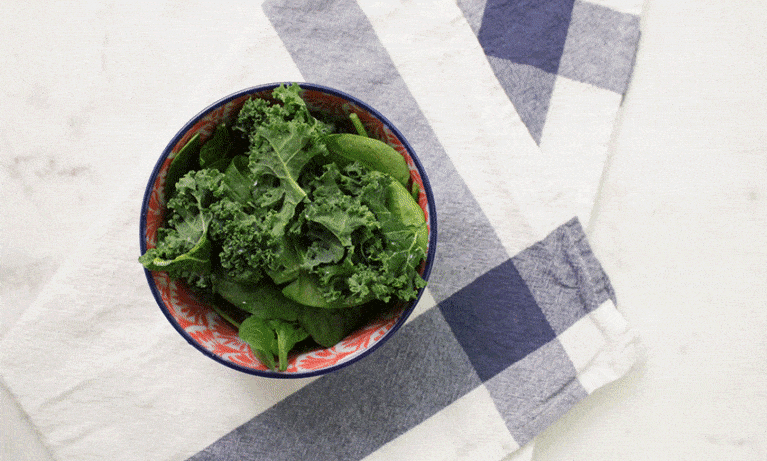 "These are not the only five ingredients I use in my salads! My kids call me 'The Salad Queen,' and I rarely make the same salad twice. A must is a foundation of a bed of greens (usually a mix of spinach, arugula, and kale). Any of these greens could stand on its own, if I have to choose only one!" says Bonnie Taub-Dix, owner of BetterThanDieting.com and author of Read It Before You Eat It.
2. Avocado, Roasted Chickpeas, Diced Mango, Fig Vinegar, and Olive Oil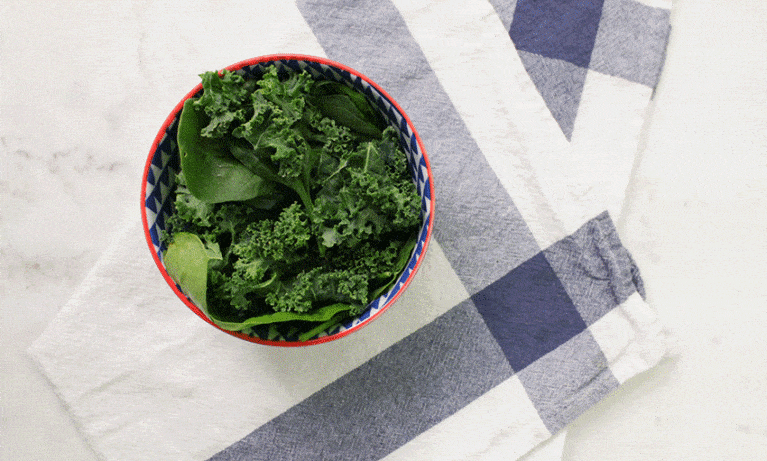 "Lucini fig vinegar along with olive oil makes a flavorful dressing," says Rachel Meltzer Warren, MS, RDN, and author of The Smart Girl's Guide To Going Vegetarian book and blog. "I hardly ever opt for bottled dressings that often have more sugar than you're expecting, or less healthy oils like soybean."
3. Cucumbers, Cherry Tomatoes, Garlic Croutons, Sunflower Seeds, and Caesar Dressing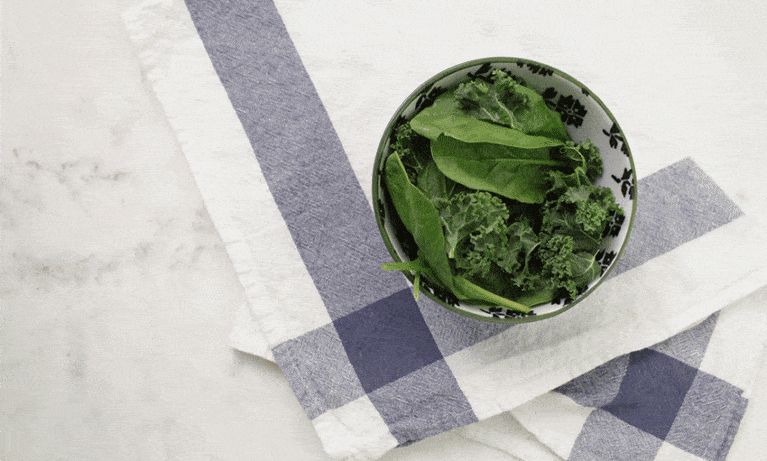 "Due to my IBS (irritable bowel syndrome), I can't overload my salads with too many veggies or else it upsets my stomach," says Emily Hein, RDN and author of the blog Zen & Spice Nutrition. "I usually stick to smaller side salads."
4. Avocado, Bell Pepper, Hemp Seeds, Nutritional Yeast, and Olive Oil + Balsamic Dressing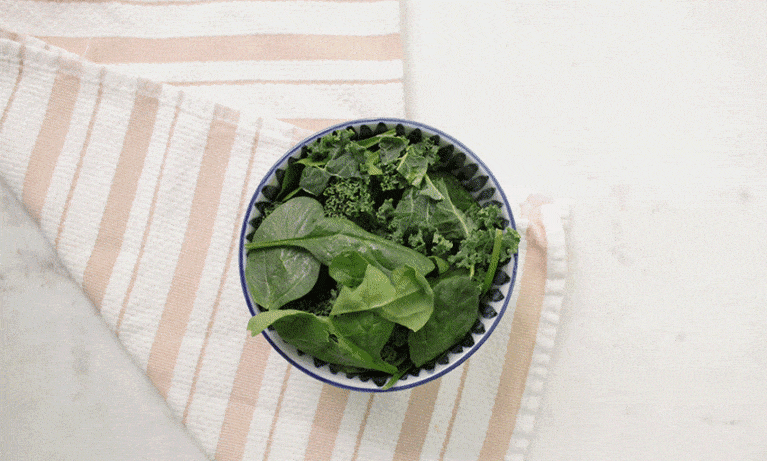 "I add the bell pepper for vitamin C and crunch, hemp seeds for a plant source of complete protein and anti-inflammatory omega-3 fatty acids, nutritional yeast for vitamin B12, and makes the salad taste a little cheesy and awesome!" says Robyn Coale, RD and author of the blog The Real Life RD.
5. Salmon, Hard-Boiled Egg, Avocado, Jicama, and Homemade Vinaigrette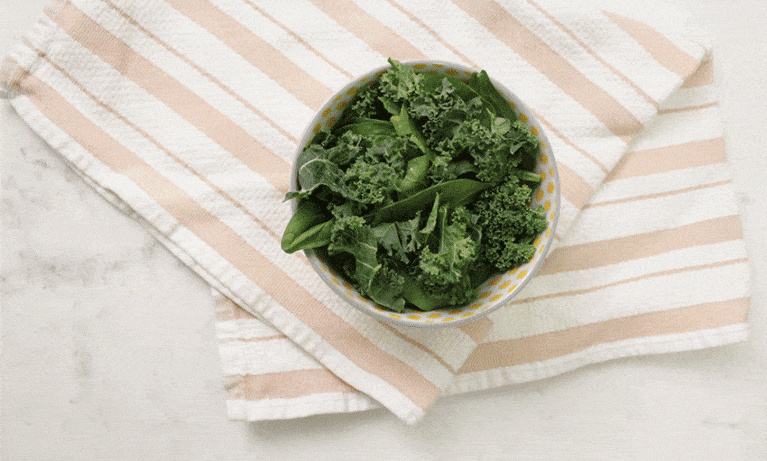 "I eat salad every day, sometimes even for breakfast!" says Dr. Kellyann Petrucci, a naturopathic physician and certified nutrition consultant. "If I'm making a main-course salad, I like to add a little meat (leftover steak, salmon, or chicken is great), some sliced hard-boiled egg, and a little avocado. When I'm putting together a side salad, I love to toss in a handful of jicama. Jicama is one of the most underrated foods: it's crunchy, it's sweet, and it's a powerful prebiotic so it makes your gut bugs happy. I typically finish off a salad with a simple homemade vinaigrette loaded with fresh herbs."
6. Roasted Sweet Potatoes, Feta, Almonds, Tomatoes, and Avocado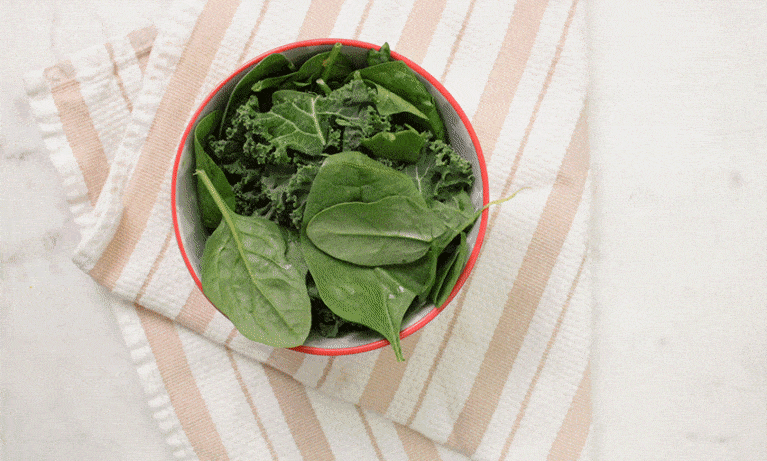 "For a filling salad, I always top it with some type of unprocessed carb. For protein, I love the combination of cheese and nuts. To round it out, I like to add another raw vegetable, like juicy cherry tomatoes, and always a few slices of avocado for creamy fats," says Rachael Hartley, RD and author of the blog Avocado A Day Nutrition.
7. Tomatoes, Pumpkin Seeds, Craisins, Avocado, and Homemade Salad Dressing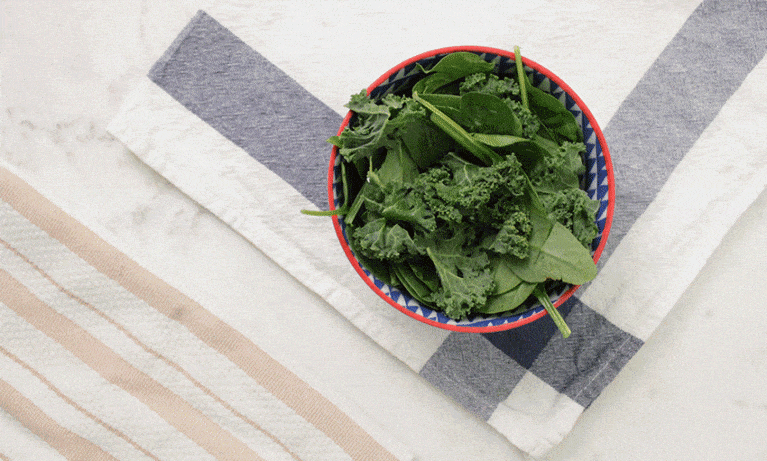 "I usually make my own salad dressing. Then I add tomatoes, seeds (either pumpkin or sunflower; they add crunch and magnesium); dried fruit (tart cherries) provide inflammation fighting properties and are a natural source of melatonin; avocado adds a wonderful creaminess to a crisp salad," shares Jenna Braddock, RDN and author of the blog Make Healthy Easy.
8. Hemp Seeds, Pumpkin Seeds, Walnut Oil, Sauerkraut, and Herbamare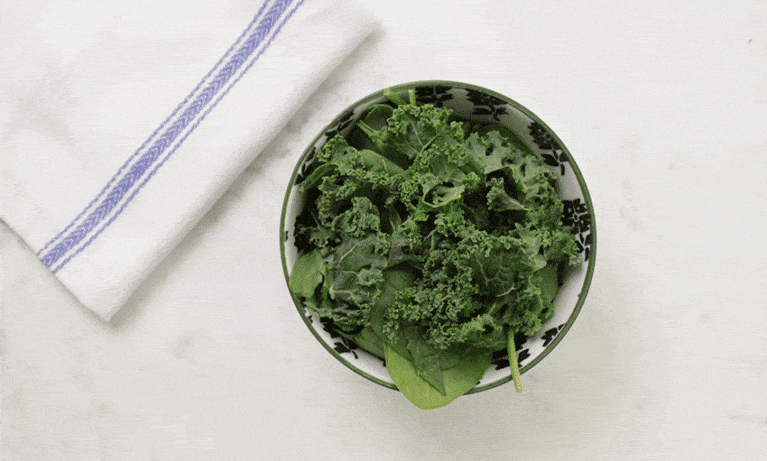 "Hemp seeds are a complete protein, and a good source of omega-3 and -6 fatty acids. Hemp is also great for adding texture and crunch to salads. Sprouted pumpkin seeds offer a rich source of magnesium and zinc," says Elissa Goodman, a holistic health coach. "Tangy sauerkraut is a good choice because you will consume a wide range of beneficial bacteria in addition to all the minerals and vitamins of cabbage. Herbamare, where raw herbs and vegetables are dried and mixed with real sea salt to make this flavorful seasoning. Adding to salads just ups the flavors and makes it even more fresh and delicious tasting."
9. Kale, Tomatoes, Carrots, Onions, and Blueberries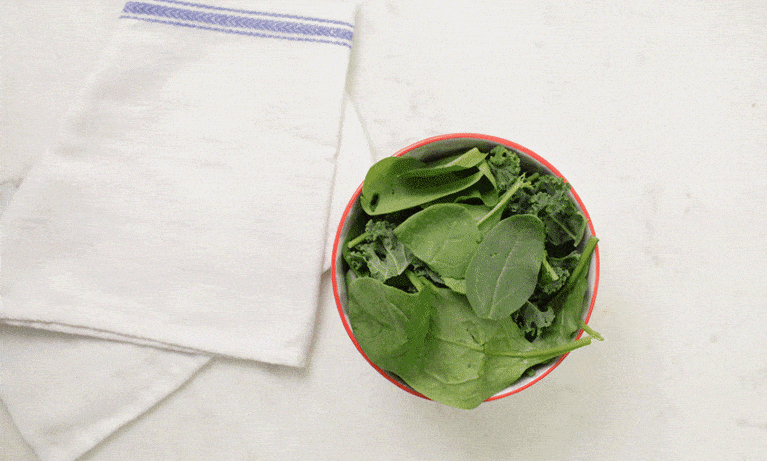 "I create my salads using at least five different colors of plant-based foods. Each color represents a different phytonutrient or naturally occurring chemical that gives the plant its pigment and can help prevent diseases such as cancer and heart disease," says Alicia Anskis, MS, RD, LDN, and registered dietitian at Massachusetts General Hospital. "I'll use kale as the base for green (lutein and zeaxanthin), tomatoes for red (lycopene), carrots for orange/yellow (carotenoids), onions for white (allicin), and blueberries for blue/purple (anthocyanins). It basically looks like a rainbow in a bowl."
10. Nutritional Yeast, Greens Powder, Balsamic, Veggie Burger, and Pumpkin Seeds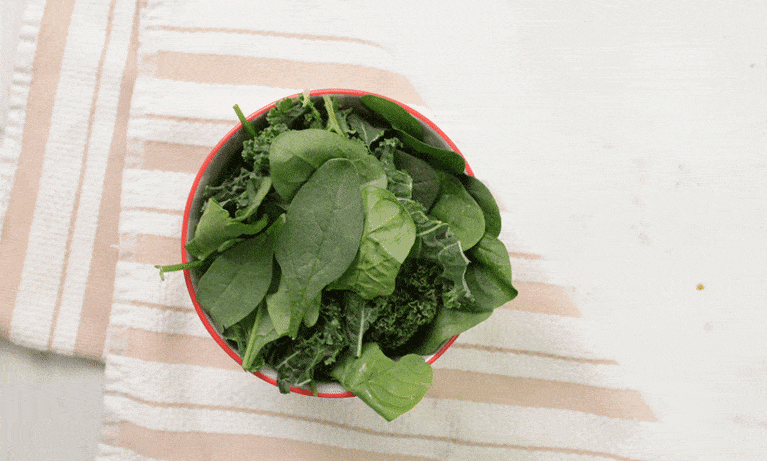 "I add nutritional yeast for the ultimate flavor, greens powder, balsamic vinegar (just a few drizzles for some flavor and moisture), a chopped up veggie burger (my go-to salad protein, raw pumpkin seeds for some nutritious crunch and extra protein," says Talia Pollock, holistic health coach and author of the blog Party In My Plants.
11. Salmon, Avocado, Walnuts, Blueberries, and Lentils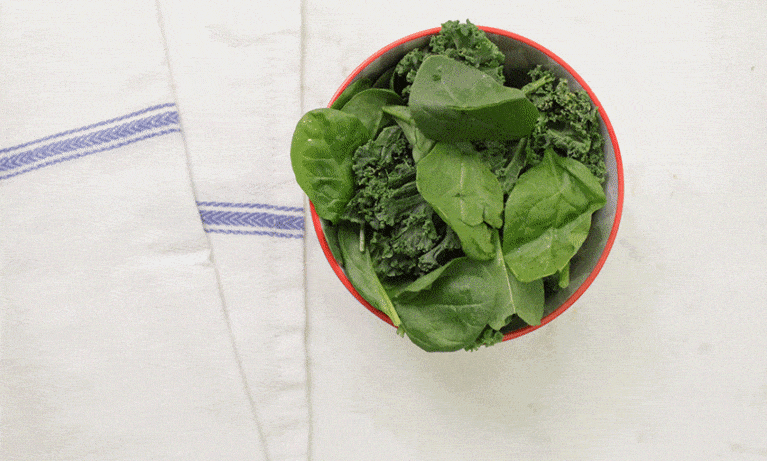 "My salads are always loaded with healthy fats and lean proteins like smoked salmon, avocado, raw walnuts, blueberries, and lentils," says Robin Berzin, a physician and health coach who specializes in women's nutrition and health.
Photo credit: Chloe Bulpin

Related reads: