12 Ways Baking Soda Can Make Your Skin Glow + Hair Shine (Infographic)
That $1 box of baking soda collecting dust at the back of your pantry? Crack it open and start using it as an all-natural, DIY ingredient in your self-care routine.
Gone are the days of expensive, chemical-laden gels, creams and sticks. Instead, try one of these 12 ways to use this multi-tasking wonder product on your body. Whether you opt for an exfoliator, teeth-whitener or hair cleanser, you're bound to be a convert to the DIY way of beautiful living.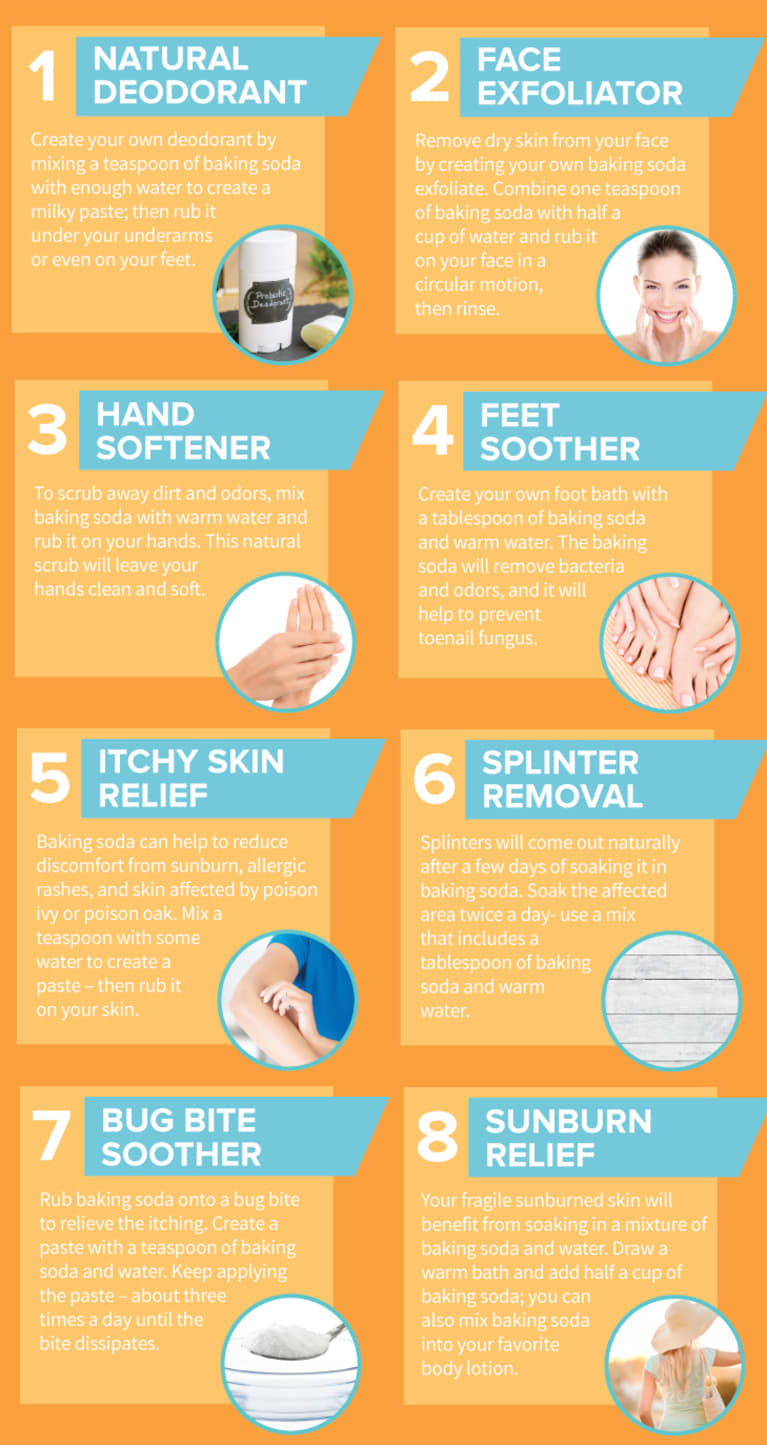 And when you're done using this kitchen cabinet DIY beauty miracle ingredient on your skin, try it on your hair and teeth. You won't be disappointed.