13 Better-For-You Beauty Buys From Sephora (Under $35!)
Before I made the switch to all-natural products, Sephora was a weekly indulgence for me. No, it wasn't good for my wallet (or health), but something about that makeup wonderland pulled me in every time I walked past its door. So many products and brands and formulas all in one place — how was a girl to resist?
But then I started to educated myself about conventional cosmetics and self-care products and the havoc they can wreak on our bodies, and my trips to the makeup mecca came to a screeching halt. For starters, I didn't know whether I could trust myself to pick up only products that were more green, and I wasn't as educated as I wanted to be in terms of ingredients to avoid.
That all changed a few weeks ago when I accompanied a friend into a Sephora and noticed they were now carrying a lot of better-for-you brands I come across regularly in my work here at mbg. Changes were happening! Natural ingredients were finding their way in!
Of course the green products are still far outnumbered by more conventional ones, but it's heartening to see a big chain like Sephora take this kind of thing seriously and make an effort to offer alternatives. So for your convenience, I've rounded up 13 of my favorite green beauty buys from the store (11 of them come in under $35 — serious bargains for green beauty! — and two are splurges but I love them too much to leave them out). et me know if I missed any!
Kari Gran Tinted Lip Whip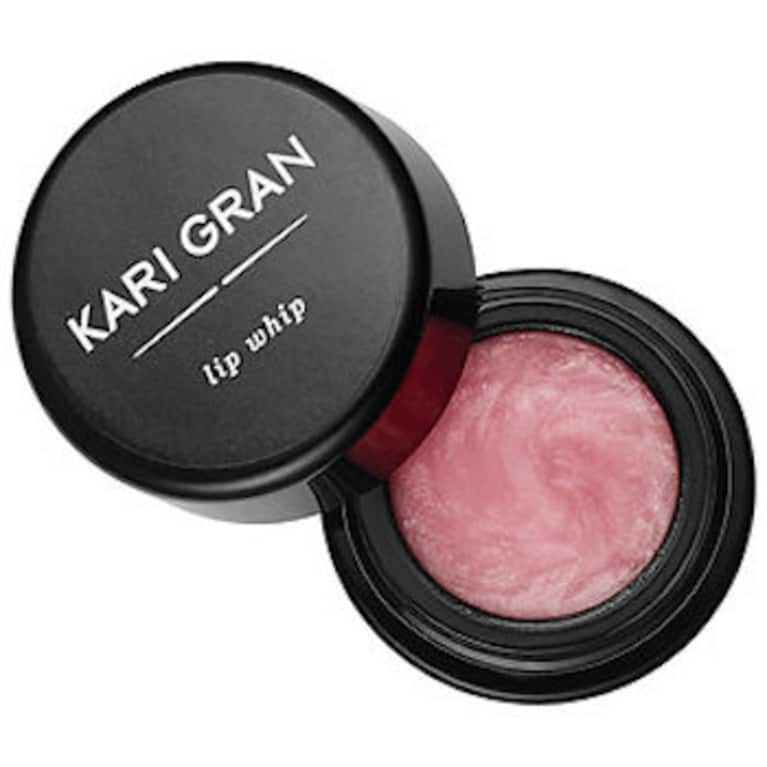 Unlike other natural lip balms I've used, this one feels luxurious. Something about the sleek, clean packaging and subtle pink tint make me reach for it over the dozens of other lip treatments sitting on my desk (and nightstand and swimming in my bags). Plus, there's no petroleum here, so go ahead and use as much as you want. The subtle peppermint scent is also an excellent way to disguise post-lunch breath. ($15)
EWG Score: 1 - low hazard

Josie Maran Coconut Watercolor Eyeshadow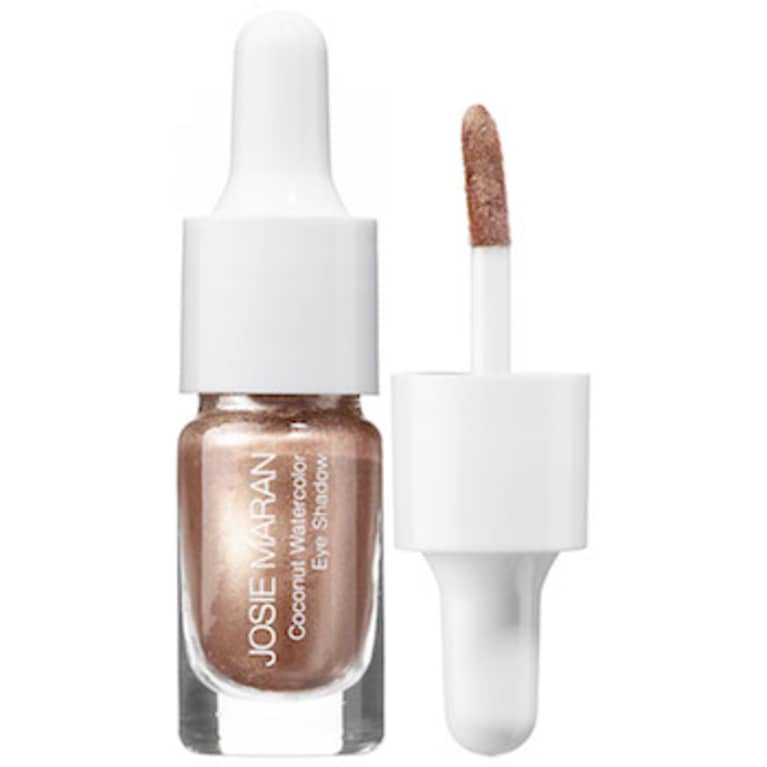 Despite being a "beauty editor," I am embarrassingly unskilled when it comes to applying eye makeup. Regardless of how careful I am, every time I try to get fancy, my eyelids end up looking like something out of a Dr. Seuss book, and not in a cute way. Luckily for my shaky hand, this Josie Maran eyeshadow really does go on like watercolor paints: No matter how much of the product you load up on the applicator, it still goes on lightly, allowing you to layer until you've reached optimal shadow conditions. The color is pretty and universally flattering, and there's coconut water in here, so it's gotta be good. ($18)
EWG Score: 3* - moderate hazard
tarte Skinny SmolderEYE Amazonian Clay Waterproof Liner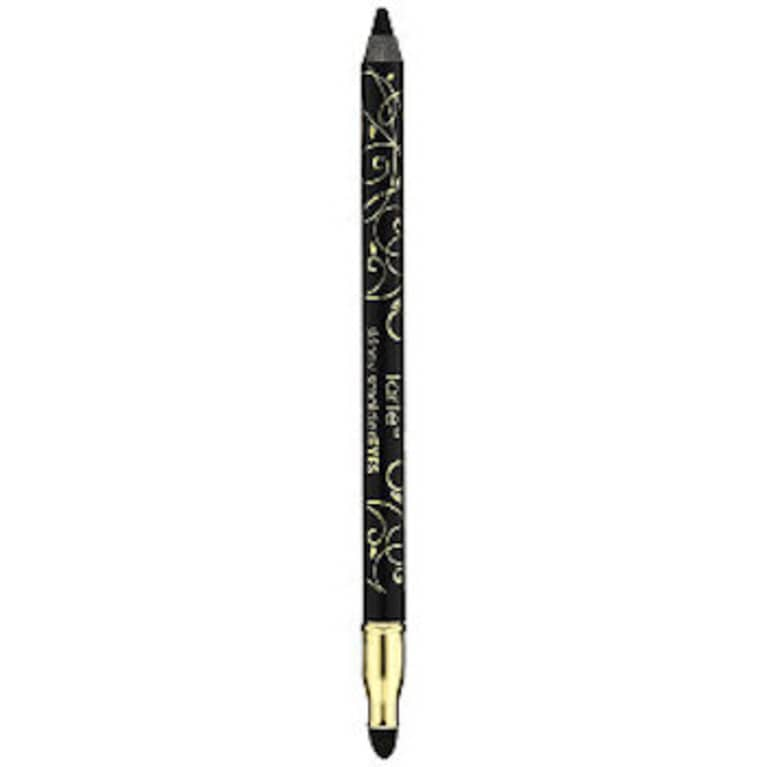 Gone are the days of unintentional midday raccoon eyes! This is the holy grail of good-for-you eyeliners: The color is rich, it's a breeze to apply smoothly, and it doesn't migrate down to your chin after a few hours. This tarte liner also wins bonus points for listing anti-inflammatory vitamin E as one of the ingredients, because no one wants puffy eyes. ($19)
EWG Score: 1 - low hazard
LAVANILA Vanilla Grapefruit Fragrance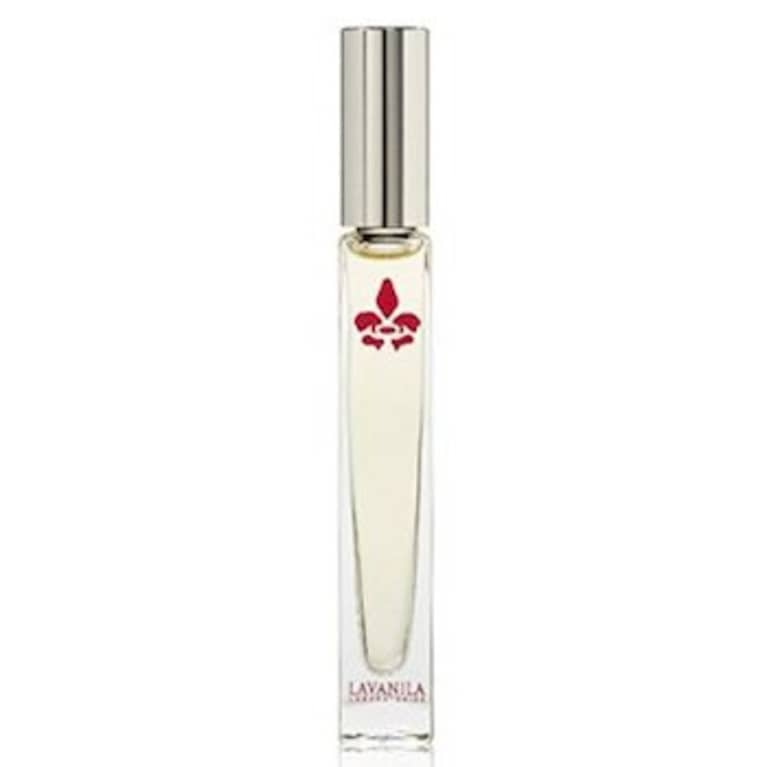 Since I'm already a fan of their deodorant, it came as no surprise that I was drawn to LAVANILA's deliciously scented vanilla grapefruit roller ball. I'm usually not a fan of vanilla-scented things, as I think the smell is a bit cloying in products, but it's subtle here and smells warm and welcoming, with hints of bright citrus. I can also smell this stuff on my wrists just as much at the end of the day as I can right after applying, so its staying power is on point. ($19)
EWG Score: 5 - moderate hazard
Briogeo Rosarco Milk Reparative Leave-In Conditioning Spray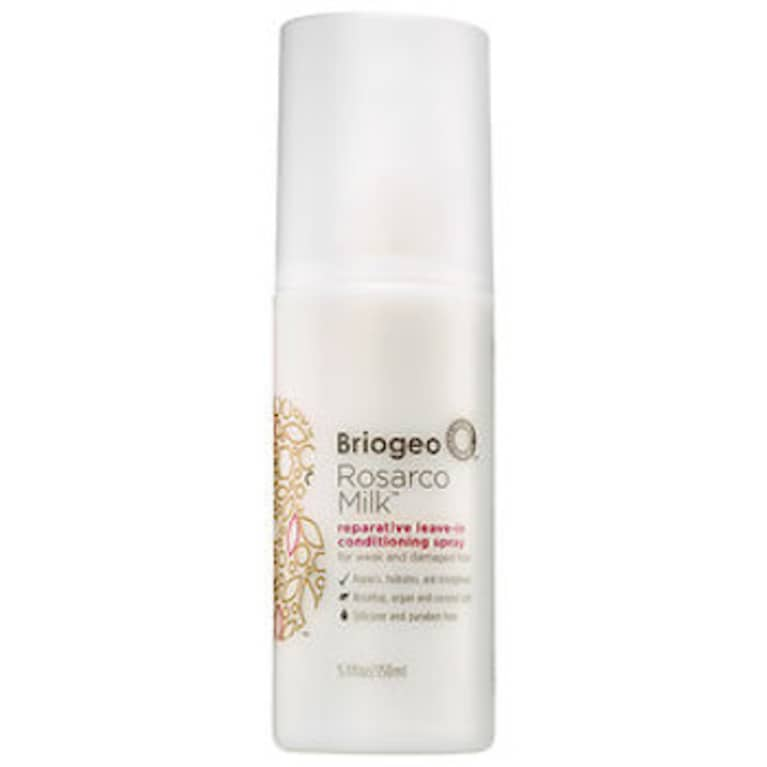 This is the grown-up version of the "no-more tangles" spray you used as a kid. Not only does it condition and soften, making it much easier to brush through recently washed hair without removing a scary number of strands, it also sticks around to protect your mane from heat, UV rays, and free-radical damage thanks to rosehip and coconut oils. ($20)
EWG Score: 3* - moderate hazard

bareMinerals bareMinerals Blush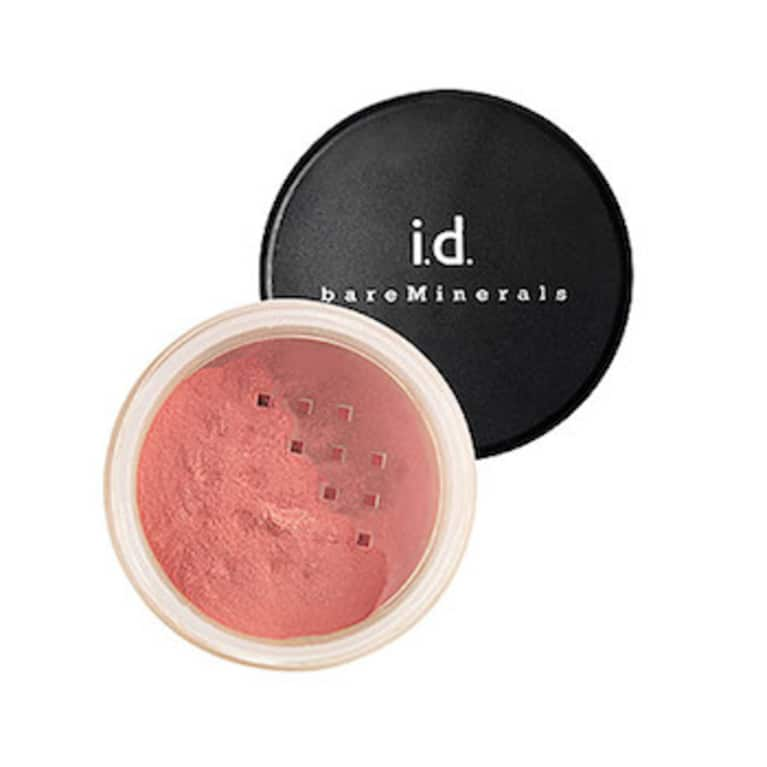 The fact that this blush contains no parabens, sulfates, or phthalates is just one reason I'm so in love with the product. The colors are all soft and natural but easy to build if you want a deeper color; the powder is loose, which means it's not going to break into a million pieces and be unusable like pressed blush; and you won't find a better value, since this little pot will last forever. ($20)
EWG Score: 1 - low hazard
Korres Greek Yoghurt Foaming Cream Cleanser
Every time I wash my face with this Korres cleanser, I pretend I'm on Santorini and am about to swan down to the beach to eat a breakfast of freshly caught grilled fish and local olives. Daydreams aside, this "Greek Yoghurt" cleanser really does contain yogurt, which might not be great for your skin if you eat it but certainly works wonders if you massage it into your face regularly. ($26)
EWG Score: 3* - moderate hazard

Bite Beauty Cashmere Lip Cream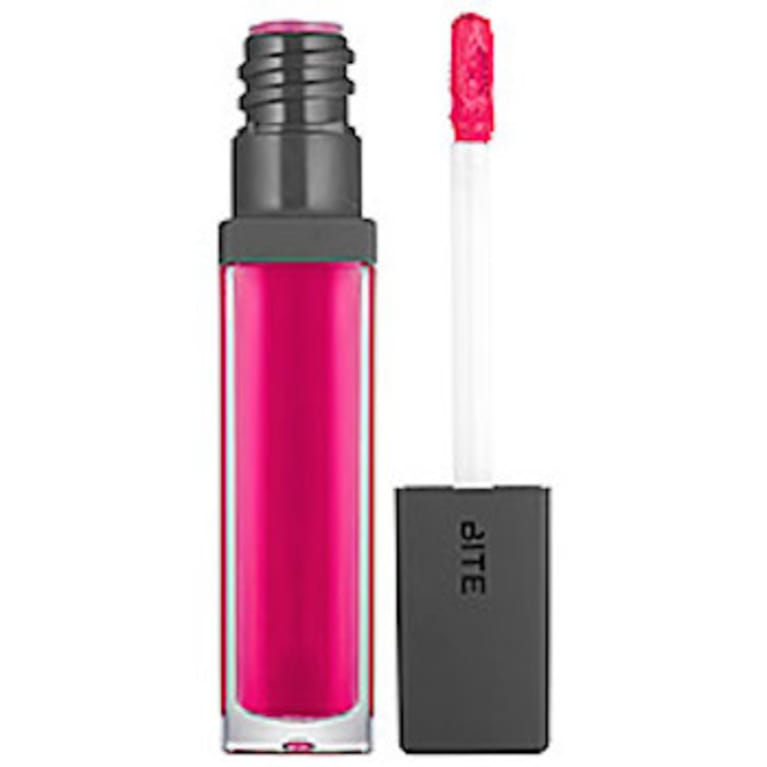 A non-drying, lightweight, easy-to-apply, highly pigmented lip color that stays put for hours? Sign me up. Made with natural and organic ingredients like resveratrol (also found in wine) and Manuka honey, this "cream-to-powder matte lip color" will stand up to cups, straws, forks, and excessive talking. Every color I've tried is gorgeous, but I usually favor bright pink Moscato. ($28)
EWG Score: 3* - moderate hazard

Caolion Premium Hot & Cool Pore Pack Duo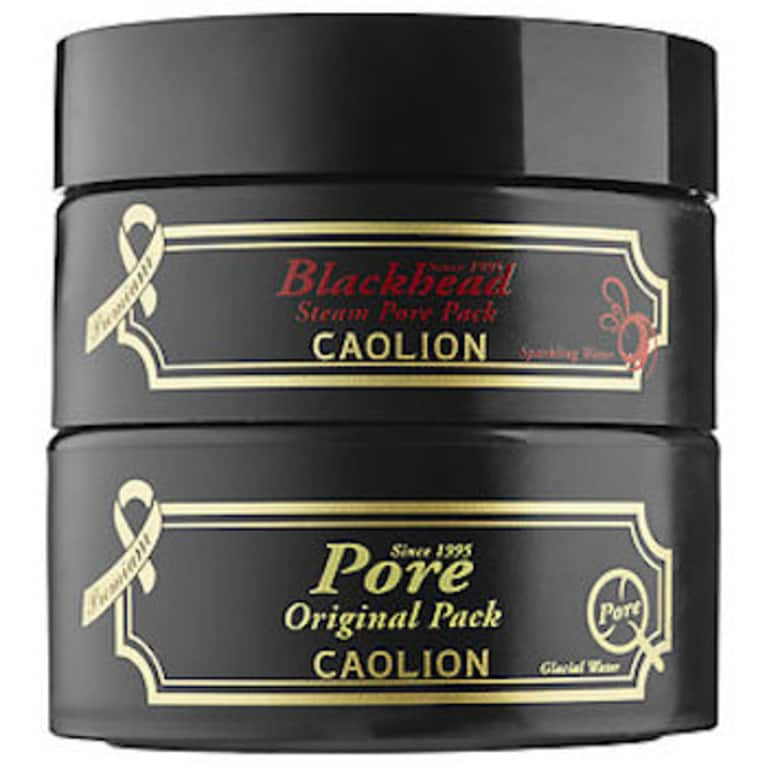 My first foray into Korean skin care, this face mask duo takes a little getting used to — they really do heat up and cool down on your face — but the oddness is totally worth it. The first one "steams" open your pores to get all the gunk out, and the second tightens and minimizes them when the cleansing is done. You can thank superstar ingredient charcoal for the deep clean you're going to get with these babies. ($30)
EWG Score:
2* - low hazard
Herbivore Rose Hibiscus Coconut Water Hydrating Face Mist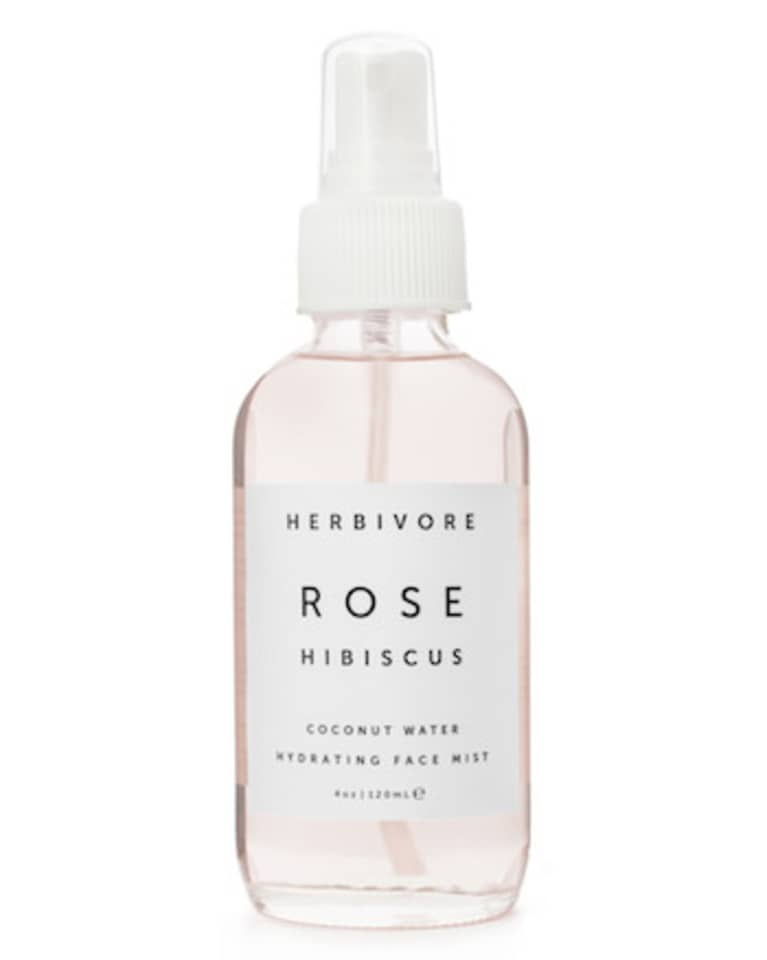 I collect toners and face sprays like it's my job (it sort of is), but this one is a current favorite. I can easily pronounce every single ingredient, and this stuff smells like a dream. Plus, a spritz every few hours leaves my face feeling truly hydrated and healthy. ($32)
EWG Score: 0 - low hazard
Tata Harper Resurfacing Mask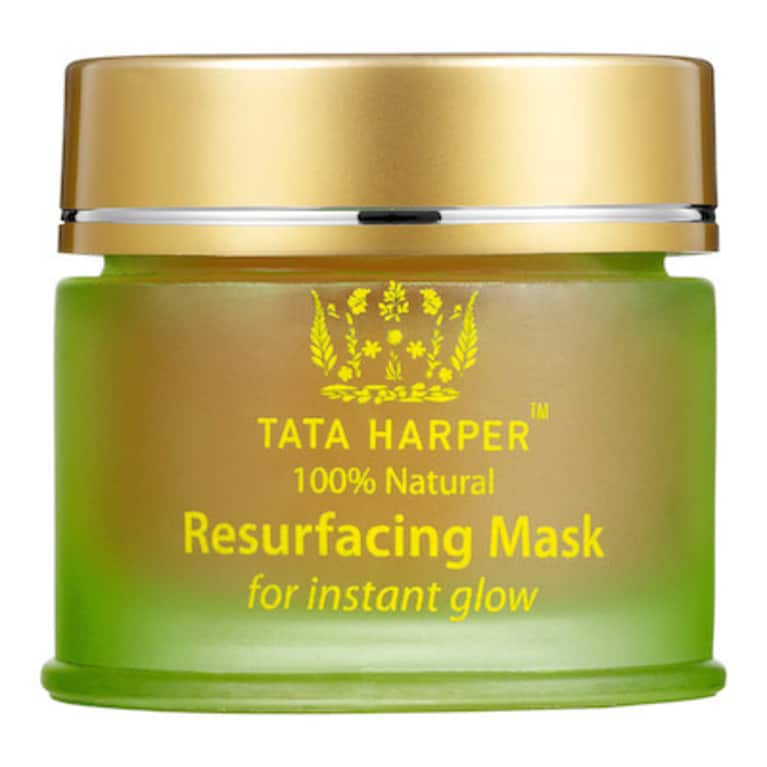 The next two products are a bit more expensive than the $35 limit, but they're both too good not to include and are absolutely worth the splurge. First up is Tata Harper's resurfacing mask that truly does give skin the "instant glow" the label promises. Functioning as a "peel," it sloughs off dead skin and leaves you looking like someone who drinks a ton of water, exercises daily, and eats skin-friendly foods (even if you don't). Basically, it's skin health in a jar. ($55)
EWG Score: 1 - low hazard

Drunk Elephant Virgin Marula Luxury Facial Oil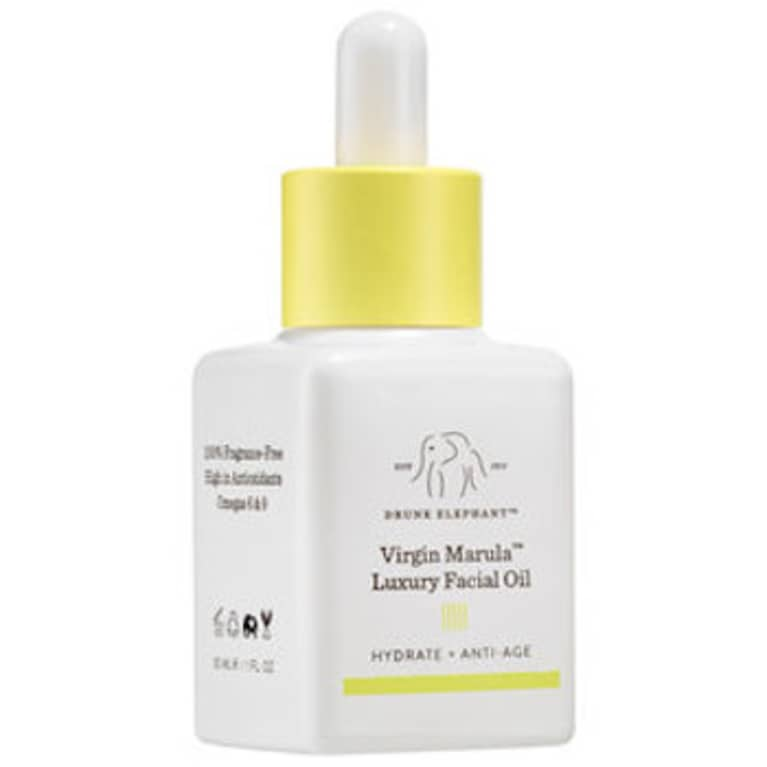 When a company is founded by someone who's ultra-sensitive to fragrance and oil, you can bet their products will not only deliver but also won't mess with your skin. Such is the case with Drunk Elephant's marula oil, which, aside from its cute name and bright packaging, fulfills every face oil fantasy I've ever had. And since it was the very first one I ever used after switching over from moisturizer, it holds a special place in my heart for treating my face with love and respect. ($72)
EWG Score: 1* - low hazard
*These products were not listed in the EWG Skin Deep database; they were scored with the Build Your Own Report tool.