The Taco-Based Diet That Will Change Your Life (Yes, It's A Thing)
"Cleanses are the f*cking worst." — Laura Beck, Vegansaurus
Generally, the typical all-juice or raw food cleanses can leave you hungry and frustrated.
But there's one shining exception, brought to you by a collective of smart, Austin-based "taco scientists", that will make you feel happier and more satisified than before. I'm, of course, talking about The Taco Cleanse.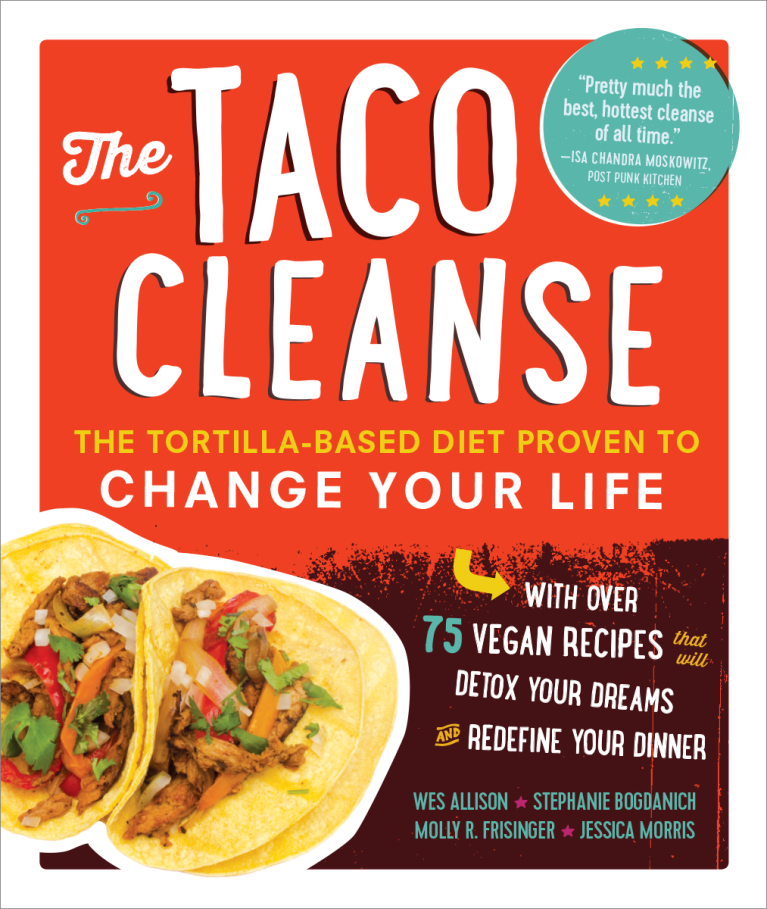 Described as, "the tortilla-based diet proven to change your life", this tongue-and-cheek guide and cookbook encourages you to ditch everything you've ever known about cleanses and embrace the vegan taco way of life.
"In the current era of superfoods and detox diets, many trends have failed to deliver on promises. Goji, acai, chia, grapefruit, and countless others have gained momentary prominence only to return to obscurity. However, a small tribe of herbivorous Austinites has benefited from a previously unresearched native Texan delicacy ... the taco."
The book pokes fun at the tired diet industry while providing the reader with some kick-ass recipes along the way. Expect dishes like Barbacoa Mushroom Tacos, DIY tortillas, and several riffs on the margarita (or "supplements", as they're known in taco cleanse-speak).
The Taco Diet promises increased glow, quelled hunger, and a light and uplifting sensation in the root chakra.
It's the reset you didn't know you were looking for and confirms that everything tastes better in a tortilla. Pass the guacamole!