Self-Actualization at Sea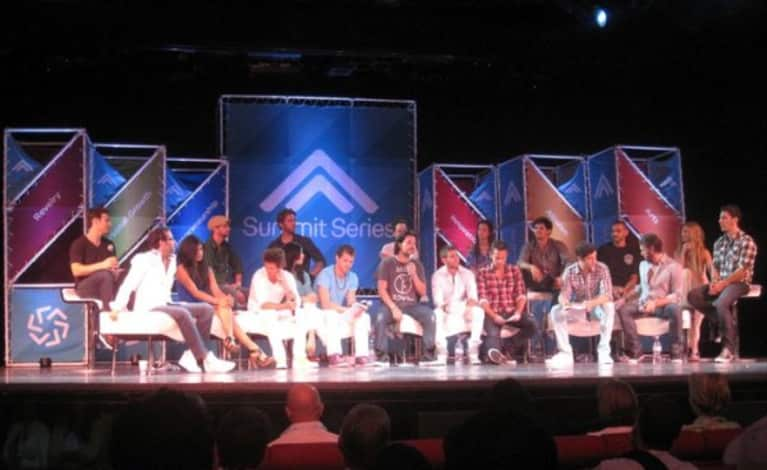 Last weekend, a conference took place that most people have not heard about, yet. It's called Summit at Sea and it is a multi-sensory and multi-dimensional event spanning business, innovation, altruism, personal growth, and revelry. The organizers, a group of hyper-intelligent driven twenty-somethings brought over 1,000 thought leaders, entrepreneurs, entertainers, investors, and altruists together for a brief and intense three day voyage on a Celebrity cruise ship. All of us on the boat shared ideas, made friendships, promoted our organizations, and had a blast. And what I personally witnessed was the craziest part -- we evolved.
There was so much knowledge imparted... Sean Stephenson, a 3-ft hero, taught us that a connection is an exchange of humanity, and demonstrated that the vessel is not the man. One Summiteer explained to me the difference between function stacking and multi-tasking. Chip Conley broke it down down to equations: HAPPINESS = (WANTING WHAT YOU HAVE) / (HAVING WHAT YOU WANT). Russell Simmons confessed, "I don't do shit before meditating." Shai Agassi, who rethought the electric car, demonstrated that it is possible to move away from oil dependency. Inspired cannot begin to describe how we felt.
There were so many experiences shared…Imogen Heap forgeting her lyrics and pulling open her laptop on stage to find them. Some of us found ourselves having conversations about Indigo children and their role in human evolution. Axwell, an epic DJ, burned the boat down in the farewell party. Blake Mycoskie, of Toms Shoes, unveiling that his one-for-one concept is going to extend beyond shoes. Summiteers talked about building companies and careers as we careened down inflatable water-slides.
There were so many people to discover…high school classmates unseen for 13 years, humanitarian architects changing the world, one home at a time. A woman operating a spy school discovered that her roommate is a renowned journalist, and it made sense. Elevators were breeding ground for heartfelt connections. And everyone appeared to share an ethos of innovation, productivity, and joie de vivre.
When I first learned about Summit at Sea, something in me responded, "I think I need this in my life." Now as I settle back in to my life and slowly begin to process this experience, something in me is resounding, "Oh wow, what am I going to about this?!"