Women's Running Magazine's New Covergirl Is A Runner With Autism & Epilepsy
December 1, 2015 — 18:35 PM
Women's Running magazine held its third annual reader contest to feature one runner on the cover. And they just announced their history-making winner, out of more than 4,000 submissions: Kiley Lyall, a 24-year-old runner with both autism and epilepsy.
For the contest, candidates had to submit a biography and describe themselves in three words. Lyall's were "sweet, determined, and successful." Readers then voted on who they believed deserved to be a finalist, and eventually win the competition. After more than 10,000 votes were tallied, Lyall came out on top.
Lyall won a photo shoot, a brand new running wardrobe, and entry into three Rock 'n' Roll Marathon Series races in 2016. Her cover (below) will appear on the January/February issue of Women's Running.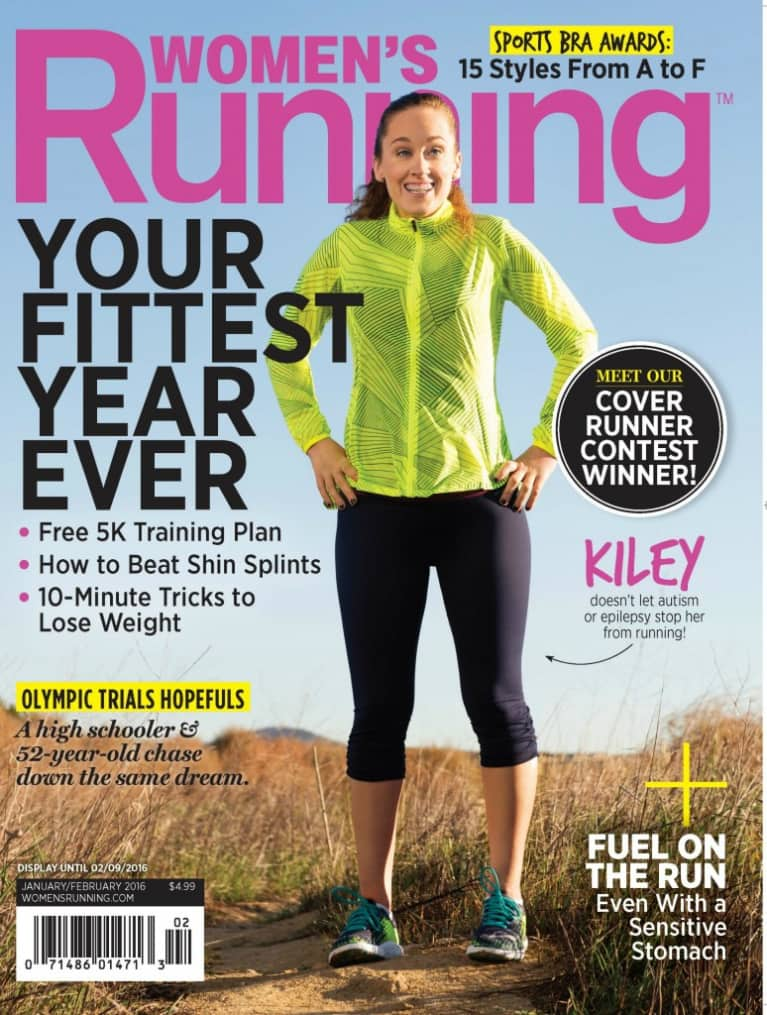 But she's accomplished far more than that. Despite having autism and epilepsy, she's been running since she was 8, when she won gold at a local Special Olympics event in her hometown outside Chicago, and recently finished her second Chicago Half Marathon. She said running has actually helped her autism and seizures.
"My autism doesn't take over my days anymore," said Lyall in her entry. "Although my lifelong seizures have recently become life-threatening, when I run, it relieves so much stress on my brain, allowing me to function much better through most days!"
Last year, after undergoing a preventive double mastectomy, BRCA2-positive runner Lindsey Hein won the competition. Then, in August of this year, the magazine put plus-size runner Erica Schenk on its cover. The magazine clearly understands that runners can come in all shapes and sizes, from different backgrounds and situations — and is doing an outstanding job of celebrating that.