6 (Weird & Amazing) Workouts You Won't Believe Are Real
It's no surprise to hear that boutique fitness is blowing up right now. Fitness instructors everywhere want to help you get fit, in the most fun, accessible way for you. Which means there are more options than ever before... Though these options below might only appeal to a very small percentage of workout junkies. Check out some of the wildest ways you can get your sweat on right now.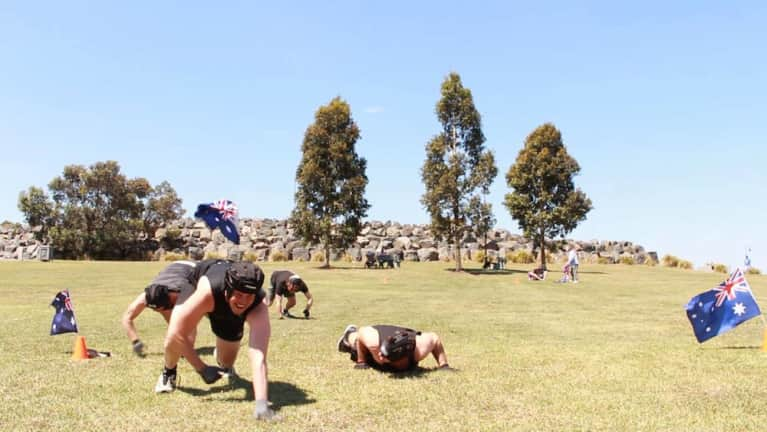 Otherwise known as crawl running — this bizarre exercise is all the rage in Australia, where they wear helmets and gloves to crun. Though the term might be a little off-putting, the exercise is really simple: you run with your knees off the ground, moving forward with the force of your hands. In China, they simply call it crawling. You may know it as a bear crawl. Bottom line: it's tough stuff.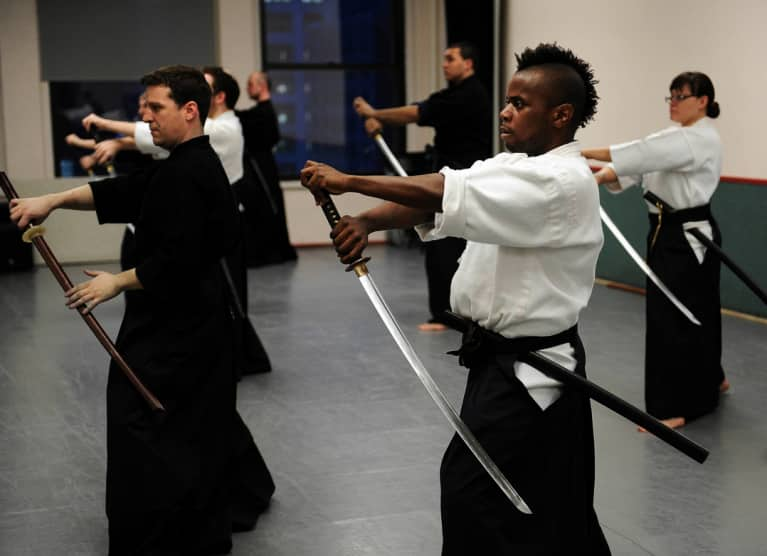 It's like Game of Thrones — for real people. There are several beginner class options: Longsword uses realistic nylon swords and students practice five master cuts, as well as footwork; Armored Combat League is an intense conditioning class in which students practice exercises with and without weapons; additional martial arts classes like Kendo and Iaido: Siljun Dobup are also offered. Winter is coming.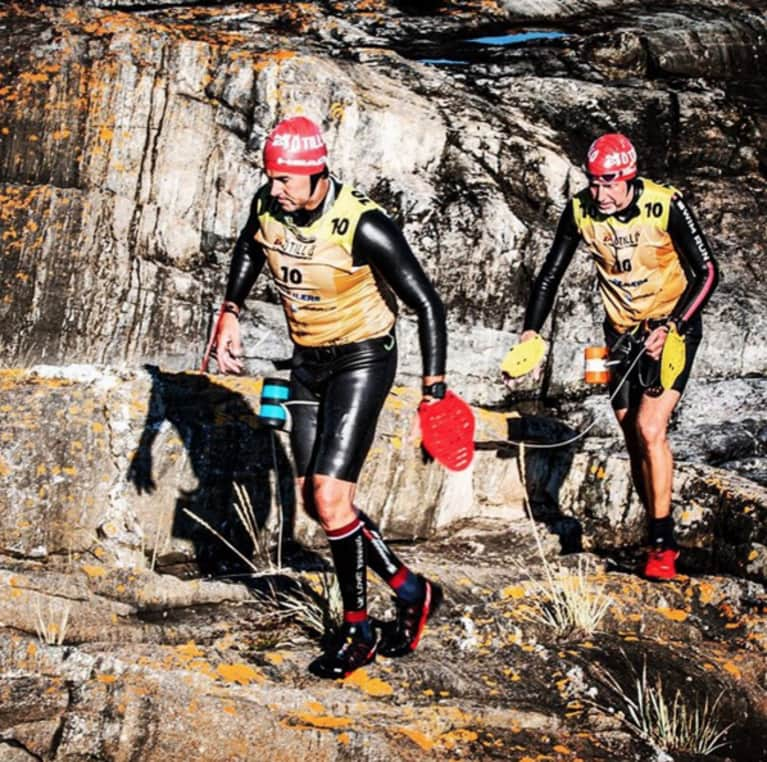 Sick of triathlons, Tough Mudders, and Spartan races? Swimrun might be your new fix. It's an outdoor running and swimming race, if you couldn't guess from the name, but you'll be competing in the off-road and open water. You'll also complete multiple legs of running and swimming, instead of just one leg of each.
Here's the real catch: You can't change your clothes and you have to carry everything you'll need for the race, from start to finish.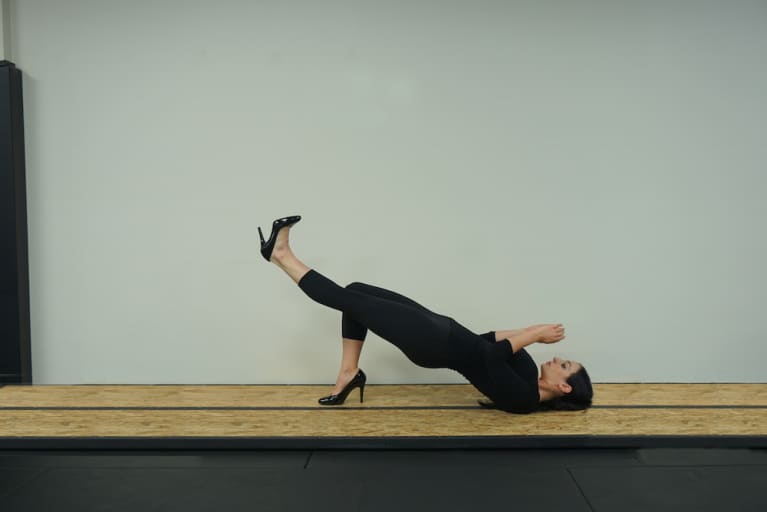 Leave your sneakers at home — for this workout, all you'll need is your favorite pair of high heels. The class, named after the Goddess of Safety, is a high-intensity self-defense workout that aims to empower women.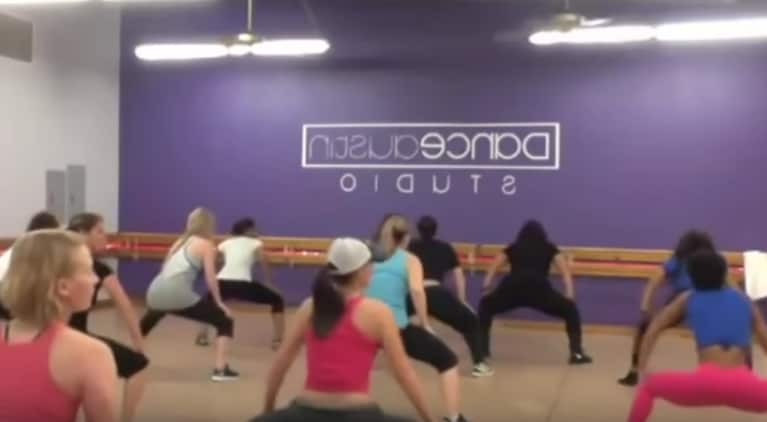 It's exactly what it sounds like: a class to help you learn how to twerk like Miley Cyrus. The studio is based in Atlanta, but anyone can purchase one of its DVDs (beginner, intermediate, or advanced), with which you'll also learn how to booty pop, booty clap, super squat, double dribble, booty dunk down, and body roll.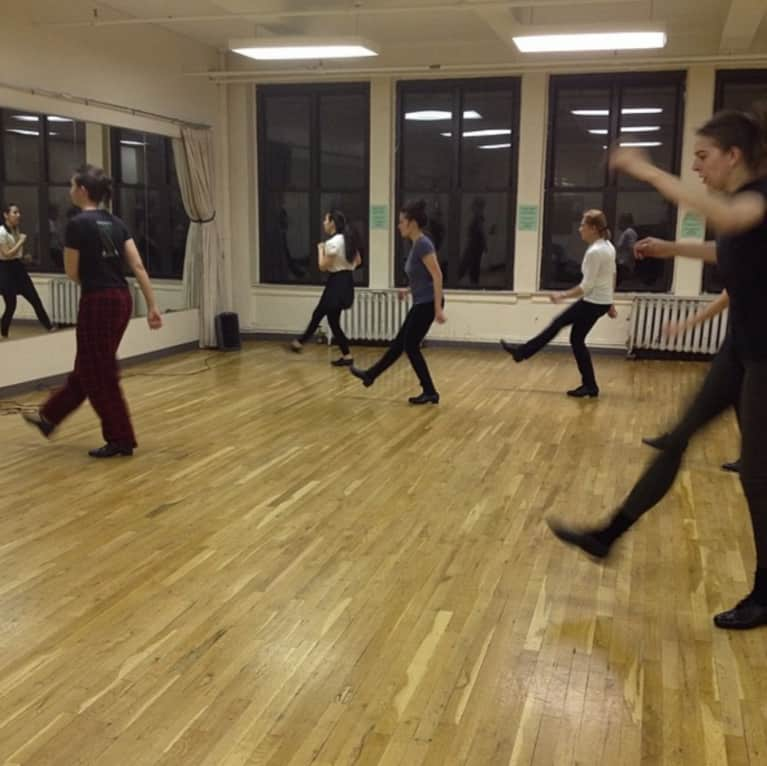 Meet New York City's only clogging school — where you'll learn to move to Southern Appalachian music (think fiddle and banjo) while adding percussion with your feet. FYI: Bring your own clogs or tap shoes.
Related reads: