This Heartbreaking Tumblr Account Shares The Last Messages People Received From Loved Ones
December 1, 2015 — 16:50 PM
Imagine never speaking to one of your best friends, parents, siblings, or significant other ever again. Your last text with that person is probably something so mundane — and it would be so heartbreaking in its ordinariness. That is, unless you're purposely texting him or her for the last time, to put an end to something once and for all — then, it would probably be a lot more profound.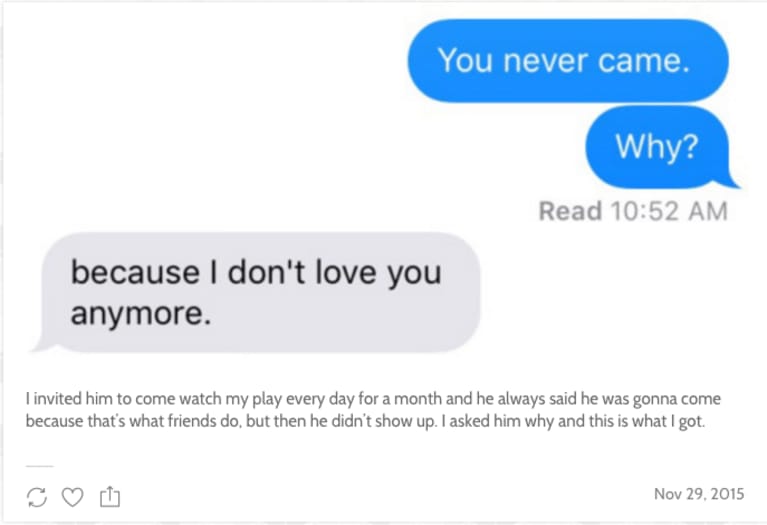 Emily Trunko, a 15-year-old student at Ohio Virtual Academy, had given this a lot of thought, so she decided to launch The Last Message Received, a Tumblr where users can anonymously submit and talk about their last exchanges with people. The situations range in gravity from getting ghosted after a first date or losing a loved one in an accident, but each carries significant weight for the poster.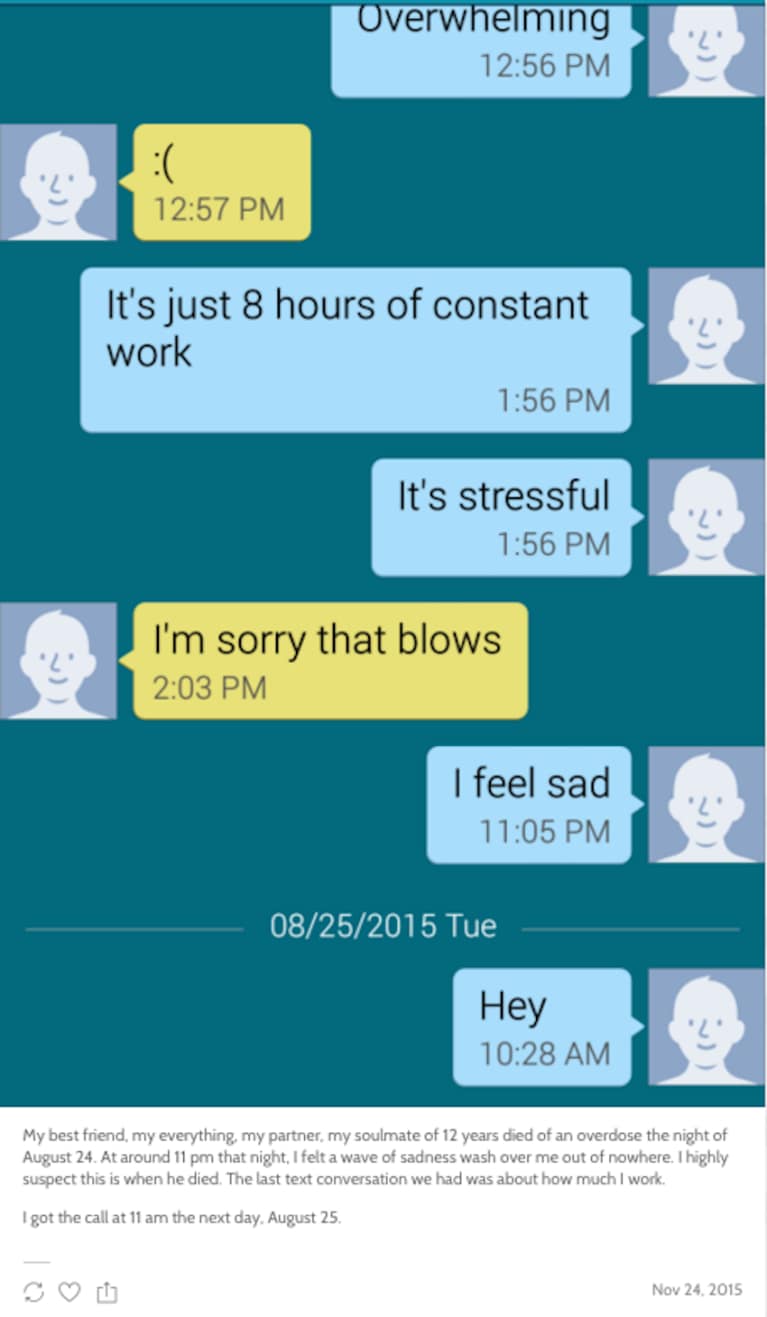 "I've always been fascinated with glimpses into the lives of other people," Trunko told BuzzFeed Life. "I thought that the last message sent before a breakup or before someone passed away would be really poignant."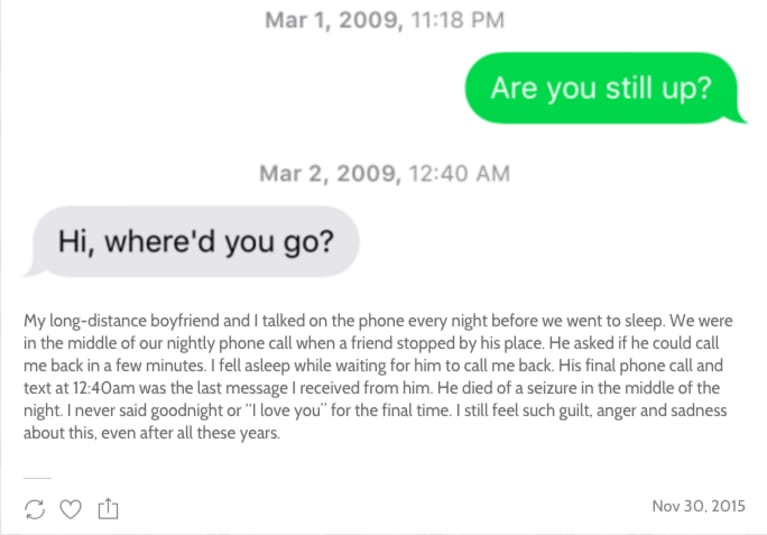 She only created the page a few weeks ago, but she told The New York Times that is has already accumulated over 2,500 submissions. At this point, she receives up to 100 of them a day.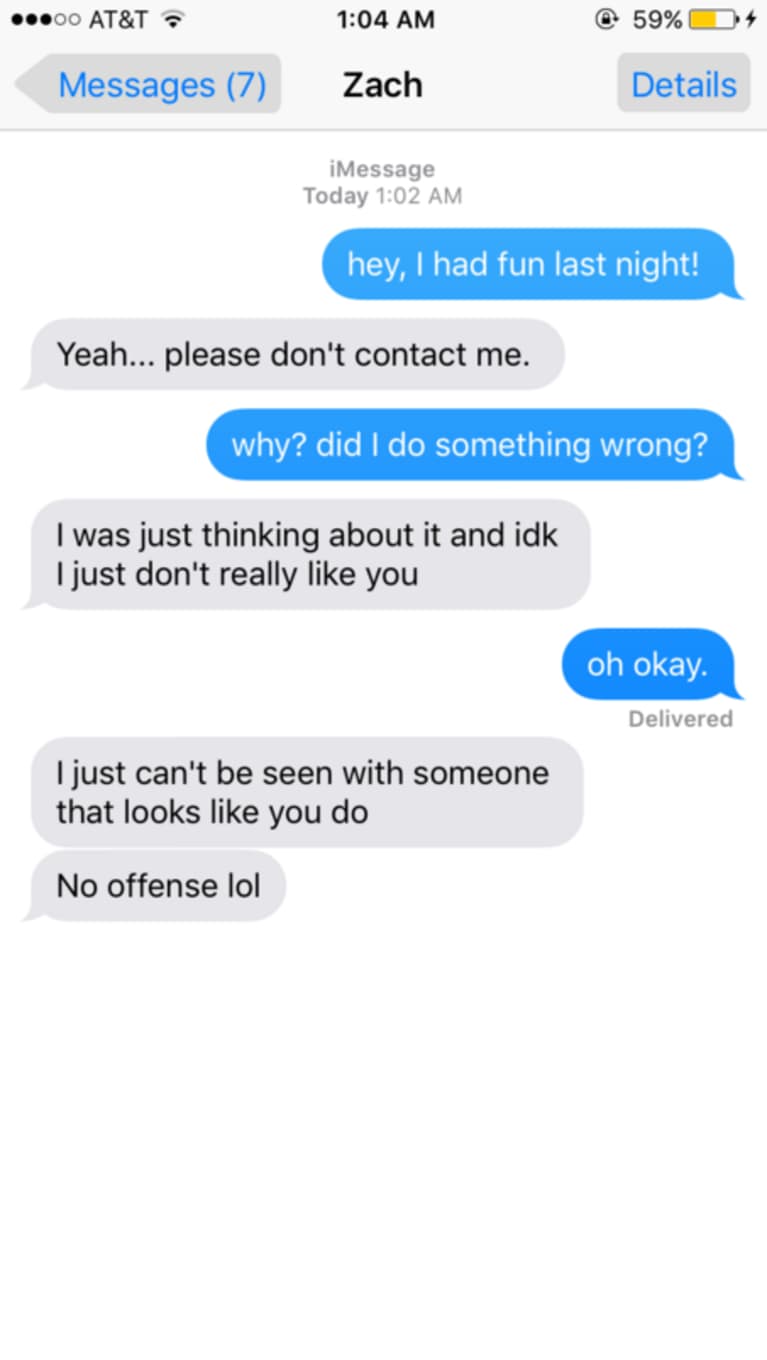 In a time where texting is such a central form of communication, relationships — no matter how significant — can easily be left unfinished, without closure. So, since creating this Tumblr, Trunko told BuzzFeed she's become much more aware of her own text messages.
"Every message I send to them could be the last one I ever exchange," she said. "And every message I receive could be the last one I receive."