4 Signs You're Having A Metabolic Breakdown
Our editors have independently chosen the products listed on this page. If you purchase something mentioned in this article, we may
earn a small commission
.
Most people are born with a healthy metabolism, but many often run it into the ground rather than preserving it. Surprisingly, this is actually very easy to do because your metabolism is affected by everything going on with you and around you. Whether internal factors like digestion, immune responses, and hormone production, or external ones like amount of sleep, work demands, food choices, or exercise, all of these things play a part in causing or relieving stress, which is at the heart of metabolic breakdowns.
The reality is: STRESS (high-achieving lifestyle, toxicity, food-induced inflammation) leads to altered hormones, which leads to a lethargic metabolism. So what are some signs your metabolism has broken down?
1. You identify as a high achiever.
High achievers are often experiencing a metabolic breakdown but probably aren't aware of it. Constantly running on caffeine (whether it's coffee or energy drinks), skipping meals, and never sleeping or resting enough all contribute to your metabolism slowly breaking down.
2. Your body exhibits physical signs of being low-energy.
This could appear as lack of a sex drive, feeling sluggish or foggy in the brain, depression, or even weight gain. Or how about intense food cravings, difficulty waking in the morning, sleep issues in which you can't sleep at night, increased joint pain, or, overall, just a lack of enjoyment in life?
These are all signs indicating that something's breaking down in your body, and it's most likely your metabolism. Ditch the old-school approach of just trying to eat all the "right" foods, trying to eat less, or exercising more, which can actually further harm your metabolism.
3. You are abusing your body with excessive exercise.
Like we said, ditch the old-school approach. Frequenting the gym more, pushing harder, and staying longer isn't helping your body, it's stressing it out. It forces your metabolism into self-protection mode, which further prevents you from yielding any real or positive results.
4. You are interested in or currently trying juice cleanses (or the like) to achieve weight loss.
Juice cleanses and other "quick-fix" solutions actually become added stressors to you and your metabolism. Instead, try aiming at restoring healthfulness by creating a lifestyle with healthy, sustainable habits.
If you are experiencing a metabolic breakdown, know that it's not too late to fix it! By making lifestyle choices that heal your metabolism, you'll be amazed at how quickly you'll start experiencing the benefits in how you look and feel.
Adapted from an excerpt from my book, The Stark Naked 21-Day Metabolic Reset, available for pre-order now.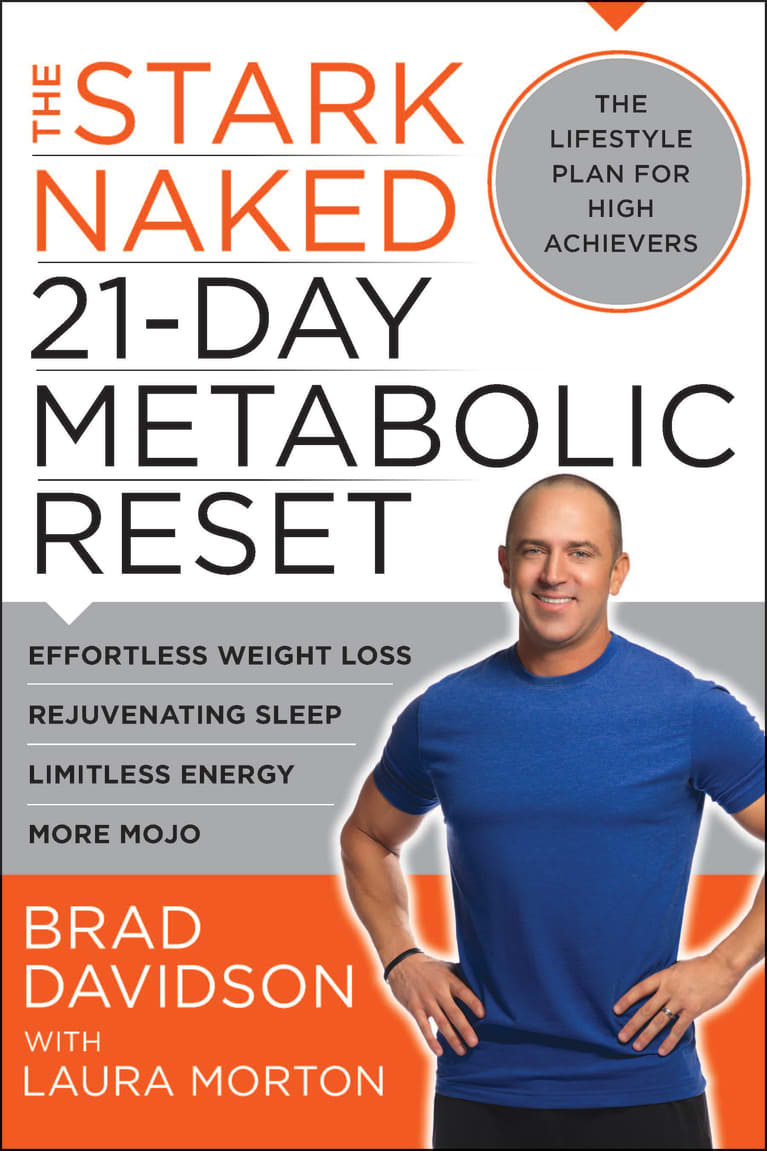 Photo courtesy of iStock
Related reads: