According To Facebook, This Is What We're Most Grateful For
November 27, 2015 — 14:40 PM
The Thanksgiving feasts may be over at this point, but that doesn't mean we're not allowed to be thankful any more.
As we know, gratitude is an integral part of living a happy, full, healthy life. Even science says being thankful has a myriad of benefits: it boosts your immune system, improves sleep, reduces stress and supports healthy behavior. So in the spirit of gratitude, Facebook rounded up what people are most thankful for.
In a study released yesterday, the social media giant said that in the run up to the holiday season, they noted their members "have been challenging one another to share on Facebook the things for which they are most grateful." So they pulled data on status updates that contained words like "grateful" or "thankful," and while the findings aren't exactly surprising, they're certainly heart-warming: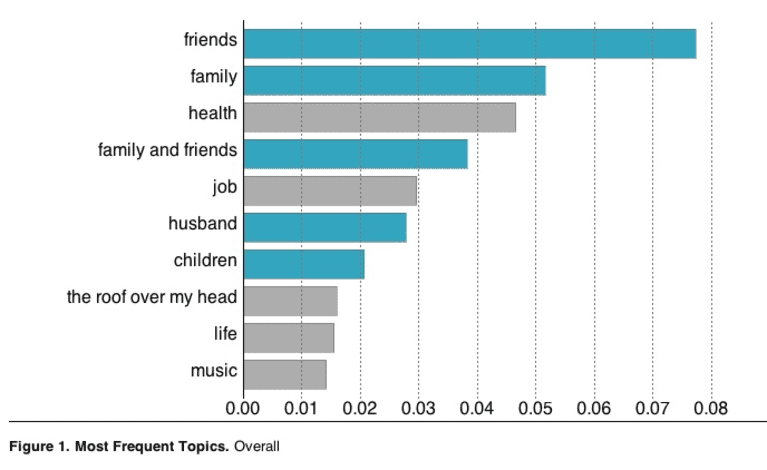 Where things got more interesting, however, was when Facebook broke down themes of thanks by states. According to the map below, Oregonians are grateful for yoga, New Yorkers really like their apartments, Californians are thankful for YouTube and the people of Hawaii are partial to rainbows.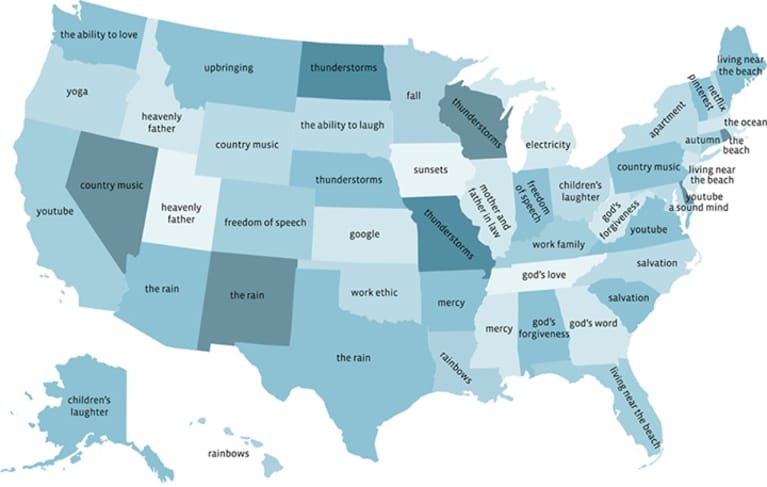 The rest of the findings are also interesting, as Facebook charts what we're most thankful for by age (gratitude changes as we get older) and the difference between how men and women approach gratitude.
But whatever it is you're thankful for and wherever you choose to share it, make sure to let those you love know how you feel!