This Mom Posted A Selfie In Her Underwear To Confront Post-Baby Body-Shaming
November 25, 2015 — 15:58 PM
2015 has been the year of the post-baby selfie. Moms everywhere, including celebrities, have shown their support for one another by posting photos of themselves after giving birth — stretch marks, saggy skin, and all — in order to combat society's expectation that they get back their pre-baby figures.
The latest one of these inspirational photos to go viral comes from an Australian mother named Mel Rymill. She took to Facebook to share a photo of herself in her "beige nanna undies and her bedtime nursing bra" because she is sick and tired of the pressure put on moms to lose the baby weight.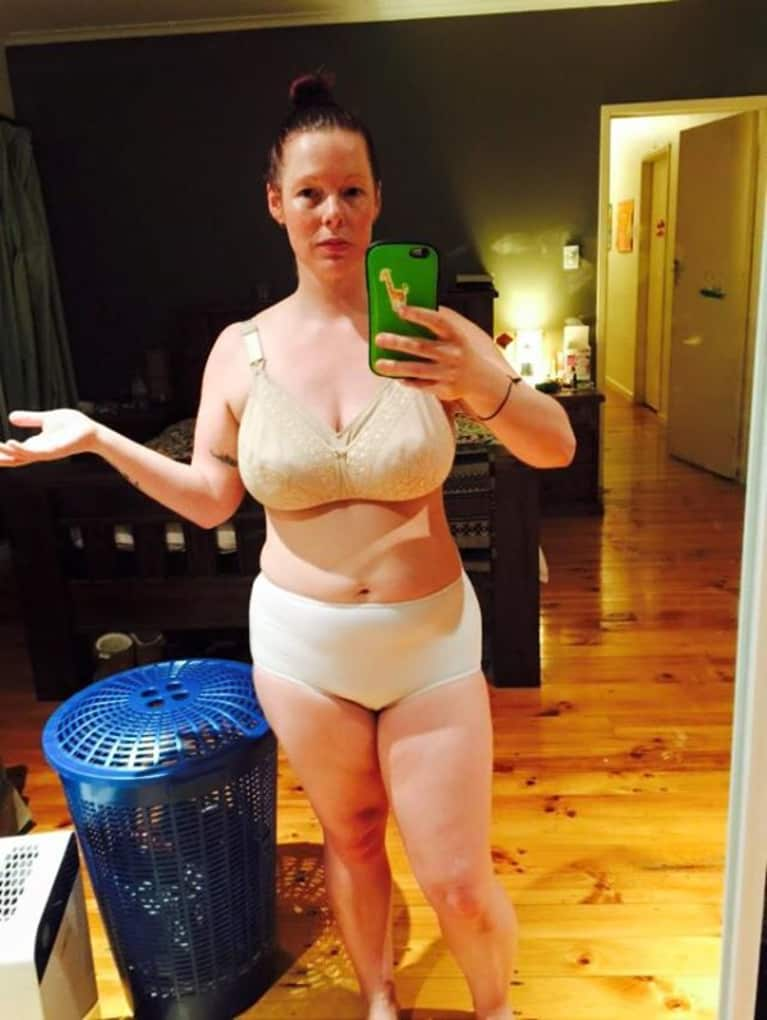 In the post, Rymill describes her first session with a personal trainer and being told, "Obviously, you want to get back to your pre-baby weight."
"It wasn't a question, it was a statement," she wrote. "And it pissed. Me. Off."
So, Rymill corrected her by saying she was less interested in losing weight than regaining her core strength and endurance. But the comment really made her think about the societal pressures put on women to get their pre-baby (or, as Kerry Washington so aptly calls it, "pre-miracle") bodies back.
But it's not just mothers who feel this type of pressure, she wrote. "Skinny people are envied for their lack of fat or shamed for apparently starving themselves. Voluptuous women are either labelled fat and shamed or they're labelled brave for being comfortable in their own skin."
Describing the photo she posted, she said, "My hair is greasy, I have no makeup on, my body is squishy and plentiful, I'm not even sure I'm totally OK. But I am strong. My body is healthy. Hell, I am badass as fuck!"
Rymill concluded her post with a call to action — "Join me if you will #badassundies" — which inspired many other moms to share their own underwear selfies using the hashtag.
This is a movement we can get behind, and clearly other people agree: her post now has upwards of 6,600 shares.
(h/t Mic)