I'm A Dietitian. Here's What I Eat In A Typical Day
Sometimes when people find out I'm a registered dietitian and then they see me drinking a glass (or two) of wine or eating a piece of cake they say, "You're gonna eat that?"
Absolutely. I love kale and chia seeds and hummus. I love them a lot, and most of the time that's what I enjoy eating. But I also really love a glass of cab or a heavily frosted cupcake or an ice cream cone. There are foods that nourish our bodies and there are foods that nourish our souls. And while food isn't a way to cope with stress or emotions, food is a source of pleasure. I strongly believe food is meant to both feed us physically and be enjoyed and shared with those we love.
My days are never the same and they're almost always unpredictable. Between running a private nutrition practice, working as a nurse, and either being in class or clinic as a nurse practitioner student — eating well can be tricky, but it doesn't have to be perfect. Because perfection isn't sustainable. So as an registered dietitian, here's what I eat in a day.
Photo courtesy of the author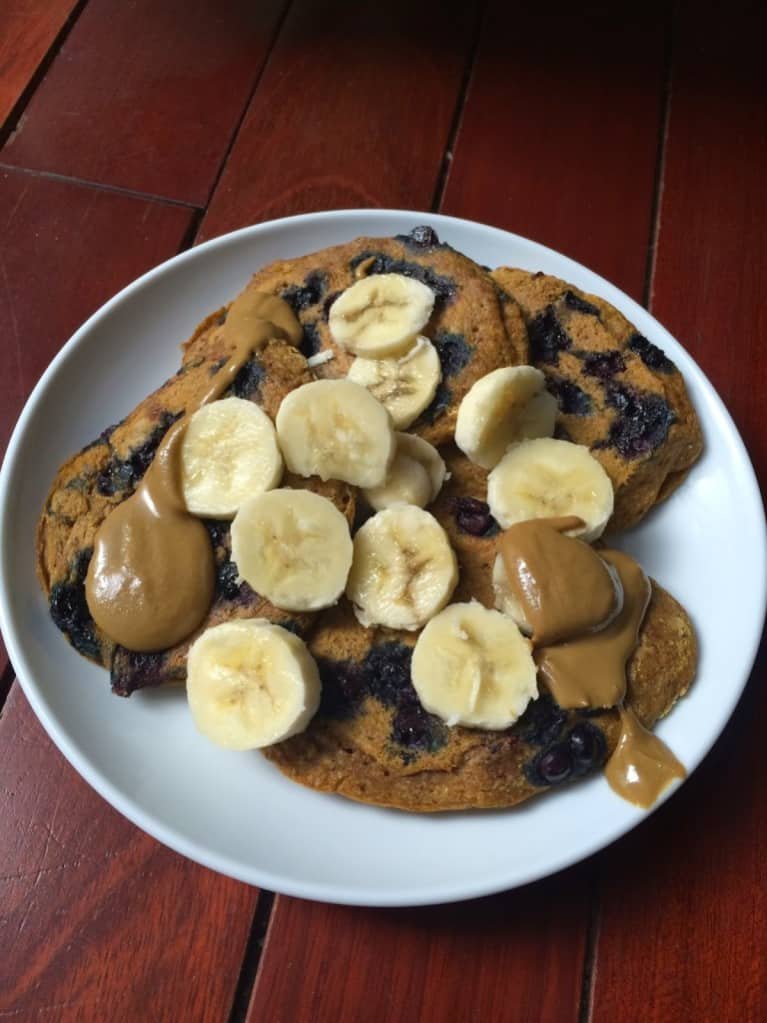 Most mornings, I eat breakfast right before I leave my apartment to catch the train to class or clinical. It's usually pumpkin buckwheat pancakes with a banana or blueberries, topped with sun butter or almond butter. This combination of carbs, fats, and protein keeps me full all morning.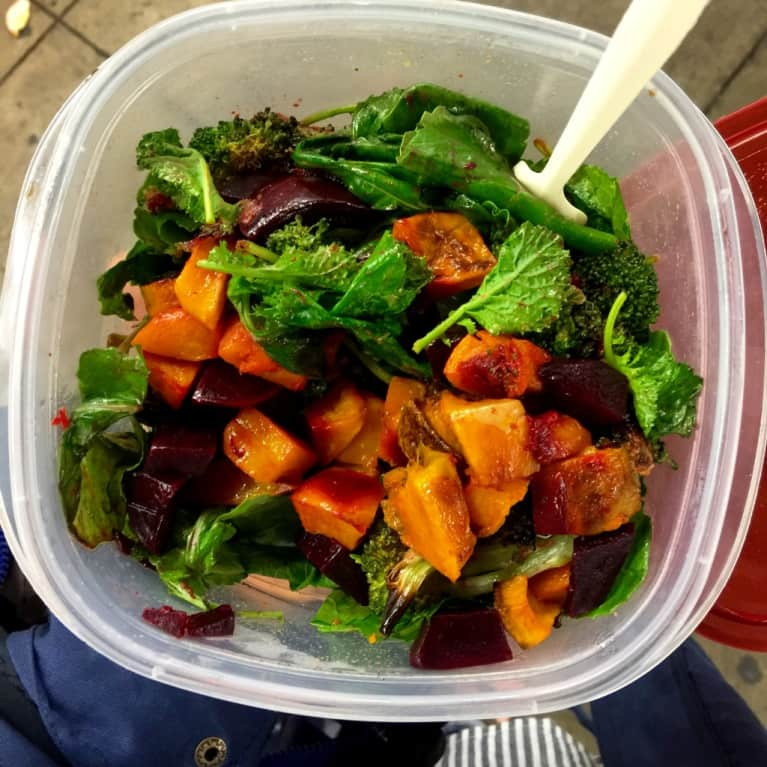 During the colder months, I will literally eat a variation of this kale salad every day. At the beginning of the week I roast up a butternut squash, beets, and broccoli, and whip up a super-quick maple Dijon dressing by whisking together olive oil, balsamic vinegar, maple syrup, and some Dijon mustard.
Today I ate the salad with a few rice cakes and lentil curry hummus, an apple, and a leftover brownie from last week.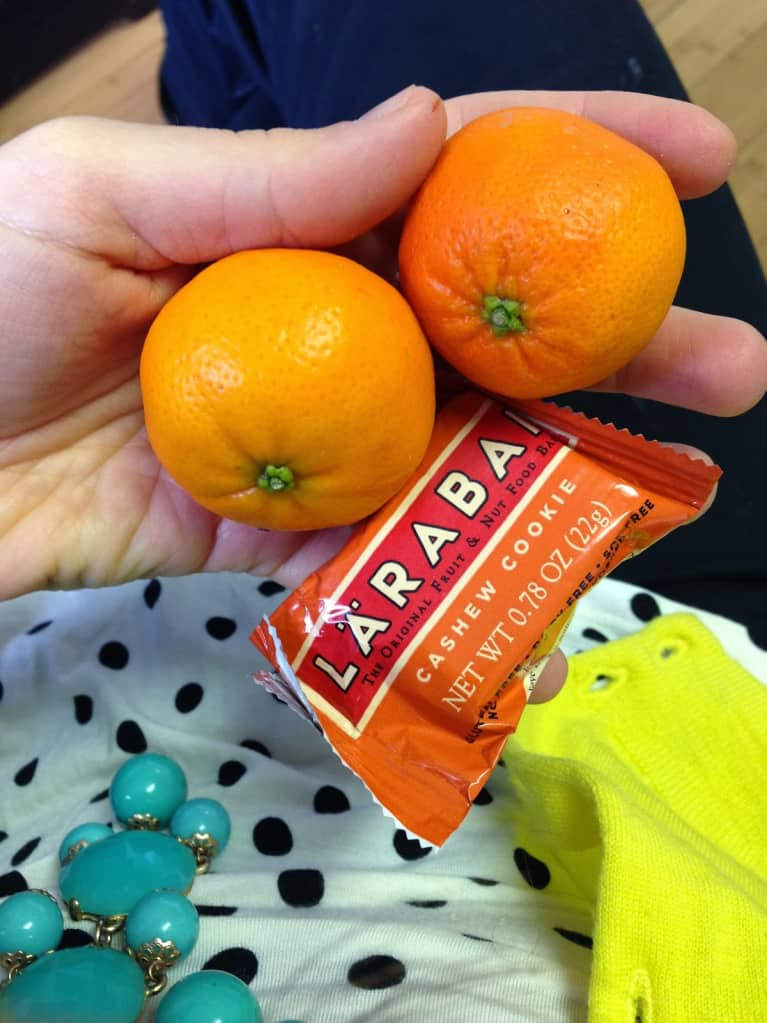 I typically get hungry in the afternoon while I'm studying or in between nutrition clients. I usually snack on fruit and nuts or some bar I have in my bag. This day it was two clementines and a mini Larabar.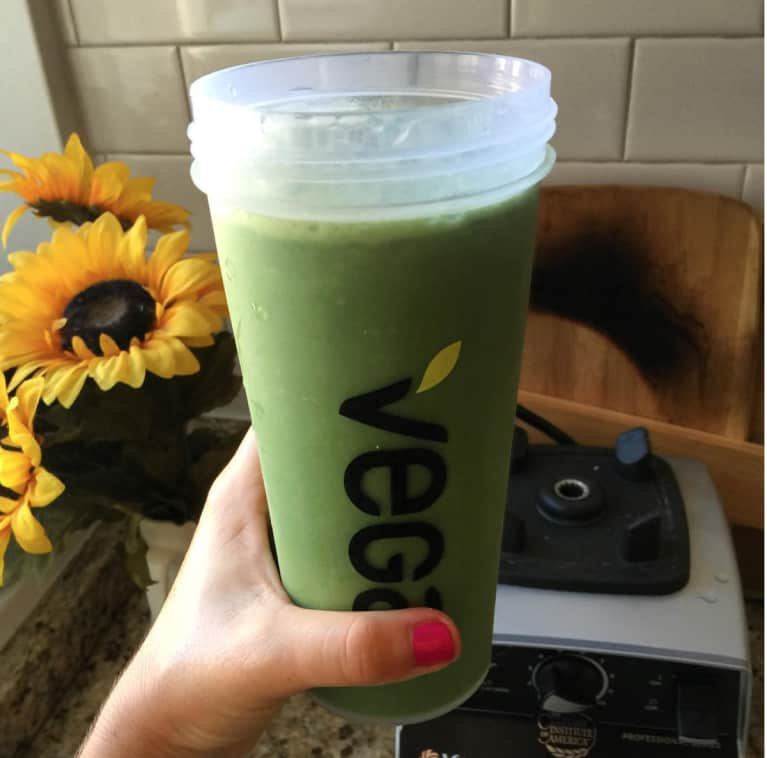 After work I went to a cycling class. I made a green smoothie right when I got home. My favorite combo is Vega One protein power, frozen banana, frozen organic spinach, and unsweetened almond milk. It's a great combination of plant protein (plus tons of other nutrients in the powder) and carbohydrates.
I also snacked on a homemade energy ball — I get super-hungry after working out, and these hold me over well from the healthy fats!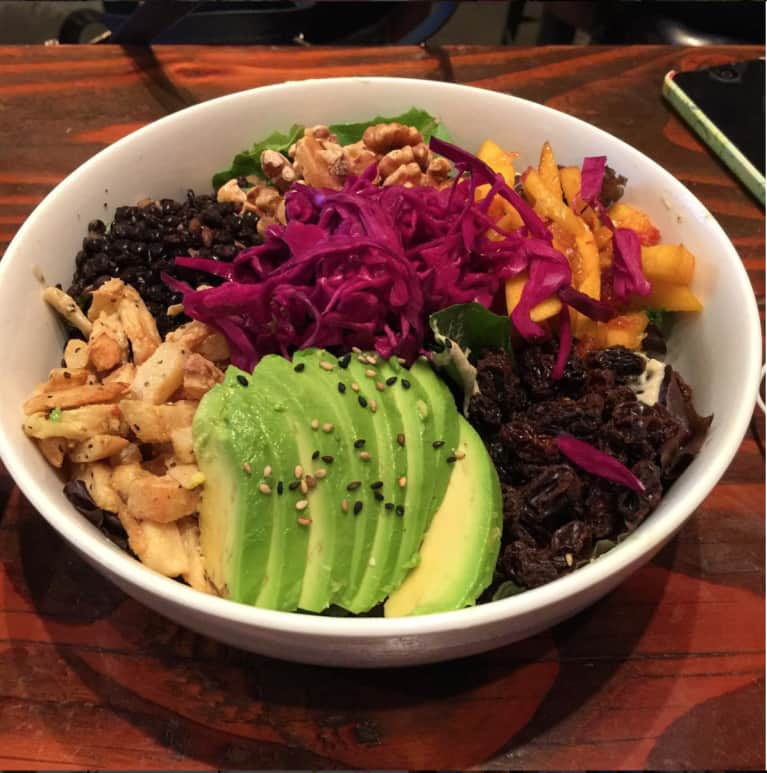 My kitchen in New York City is small and there are amazing affordable and healthy food options near me, so I wind up eating out a bit. All the vegetarian options at restaurants is one of my favorite things about the city. Tonight, I went to Beyond Sushi, a vegan sushi spot that serves incredible salads full of fresh ingredients that I would never put together at home. And huge portions for under $10 — win-win.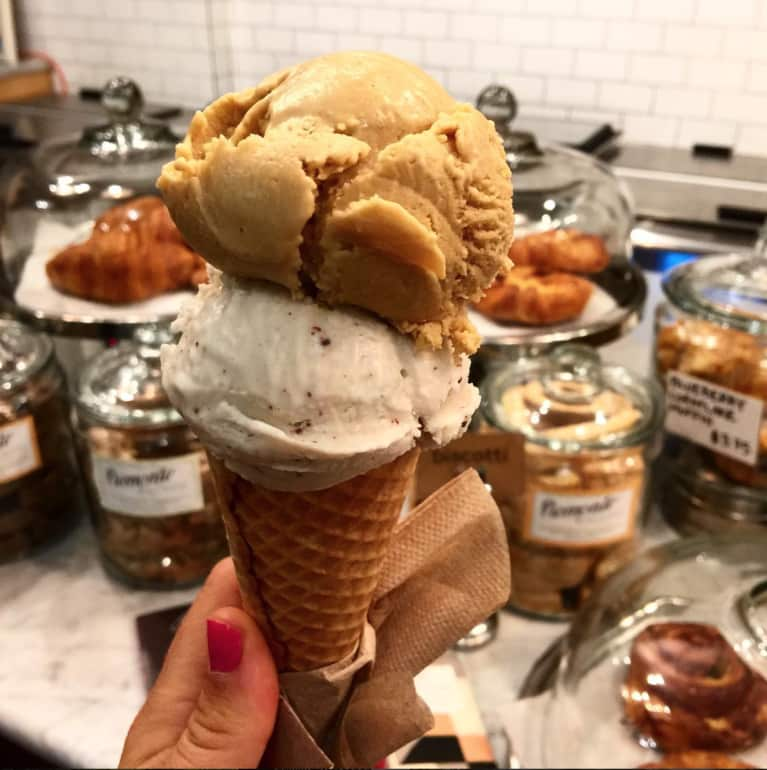 I almost always eat something a little sweet every night. Sometimes it's just some dark chocolate or a banana and peanut butter. Or sometimes it's ice cream out. This was caramel sea salt and chocolate chip coconut milk ice cream from Van Leeuwen's.
Most of my day is filled with fruits and vegetables and other plant foods that make me feel good and energized throughout the day. And the other foods thrown in here and there are what make me feel balanced and healthy all around — because health is so much more than the food on our plates.

Related reads: