What I Eat In A Typical Day: Cassey Ho Shows Us Her Diet
No day is ever the same for me. My fitness channel on YouTube, Blogilates, has millions of subscribers, so I'm constantly filming new workouts and content to help people transform their bodies. I actually recently partnered with 24 Hour Fitness to bring my virtual classes to a live POP Pilates class, taught at 24 Hour Fitness gyms throughout the country.
Since I'm crazy busy, I'm all about keeping myself satiated and energized — that way I'm able to power through my meetings, have creativity when I'm designing, and of course have the strength to kill my workouts. Here's typically what I eat in a day!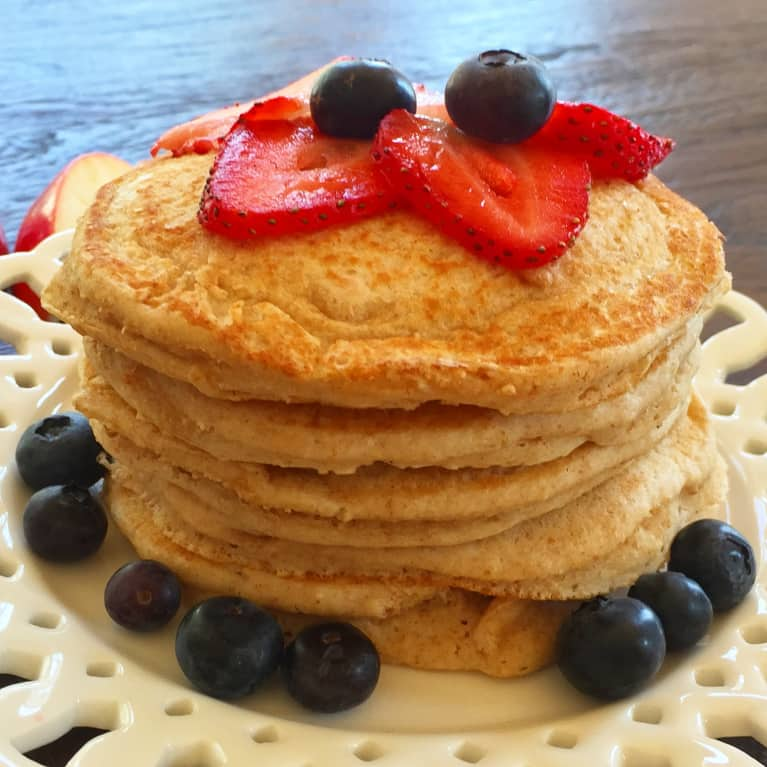 I like to call these paleo pancakes — all you need is two eggs and one banana. I love them because they are so easy to make and taste delicious. They're already sweet from the banana, so I don't even need syrup.
I ate this to fuel up for my Snowbunny Blast workout. It's killer!
For a post-workout meal, I had eggs and avocado on Ezekiel toast. This is a great way to get in some protein, fat, and carbs to prepare me for a busy day. Plus it's so easy and fast to make. I toast the bread for four minutes, spread on some avocado, cook the eggs (today was sunny-side up, sometimes I scramble them), then top the avocado toast with the eggs and a little salt and pepper!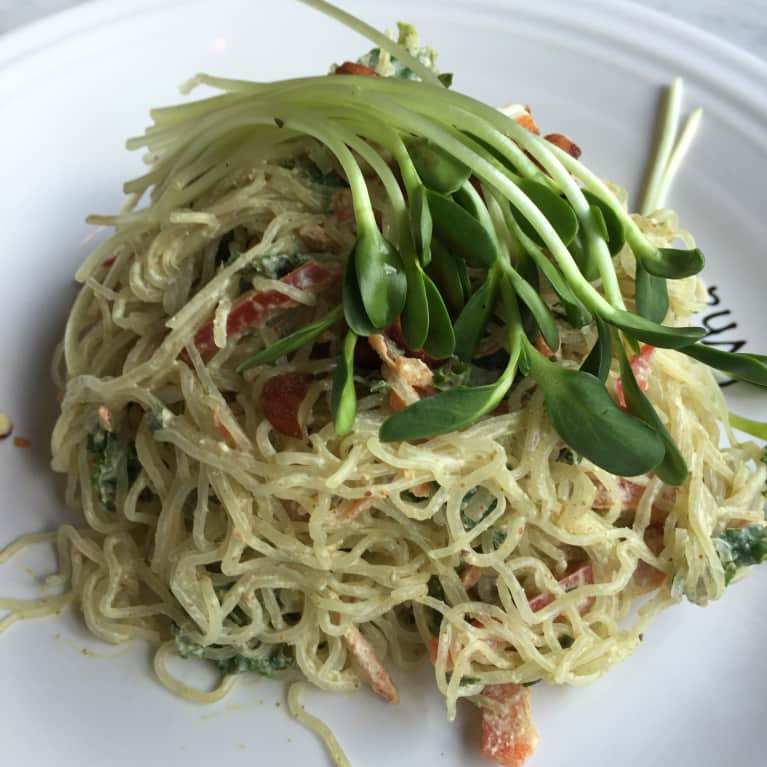 I had lunch with a friend at Cafe Gratitude in Venice Beach. Every time I'm there I order the Miso Kelp Noodles. It's light and super flavorful!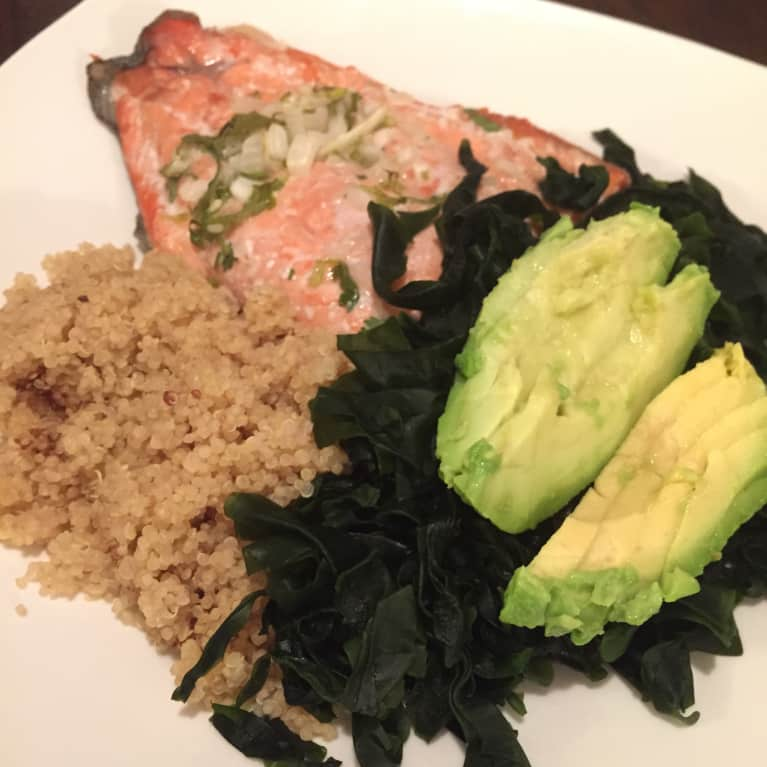 This is what I call my power plate and it's one of my go-to dinners to cook: salmon with quinoa, seaweed, and avocado. As you can see, I love sea veggies!
Related reads: