Yoga & Meditation Boosts Kids Grades in School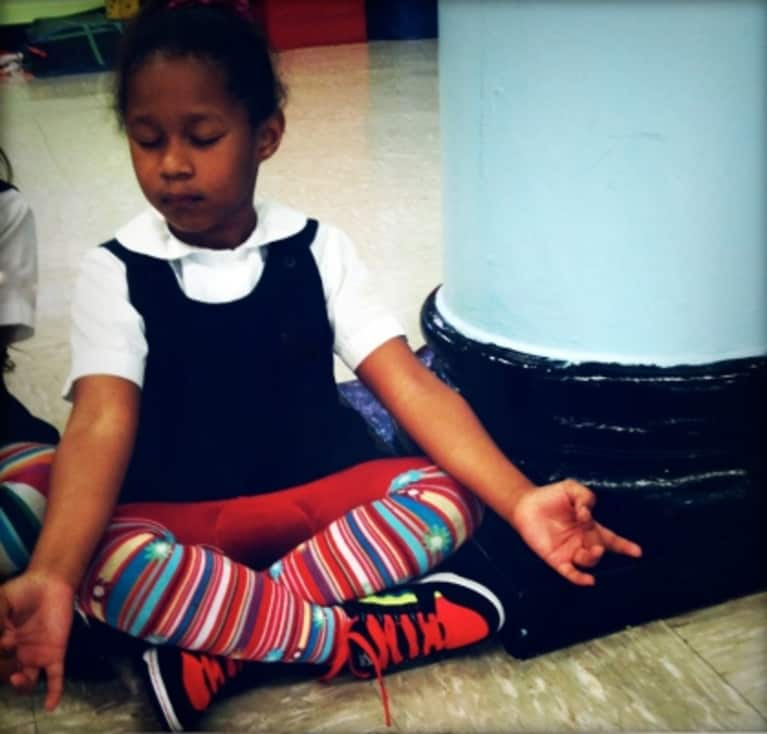 How do you get kids to do better in school? Yoga and meditation! A school in the UK is having nine year old students do just this and with great success according to the Daily Mail.
The sessions are just one hour and include some beginner kids yoga poses and some breathwork. Dave Read, who teaches the yoga and meditation session, says:
"'The workshops are about emotional literacy and getting pupils to make contact with their feelings. The response from the children has been phenomenal. They say they have never felt so relaxed and they want more sessions. I teach the children visualisation and breathing techniques. And I train the teachers so they can continue the work -- even if it is just for a few minutes each day."
Another teacher, Helen Reeder, said the sessions have made a big difference:
"It is supposed to be calming for them and we have seen a difference in the classroom. Thirty of our children take part in sessions each week and really enjoy it. The boys enjoy it as much as the girls."
I love that the boys are enjoying it as much as the girls. Perhaps a new generation of yoga for dudes is in the making!
Namaste to that!
image via kids yoga guru Sarah Herrington