Eat Your Colors: ROYGBIV Should Apply To Your Diet, Too
You don't dress in one color. Your apartment isn't one shade of beige. Why should your diet be any different?
To be your healthiest, think back to grammar school art class and good ol' ROYGBIV: red, orange, yellow, green, blue, indigo, violet, a.k.a. the colors of the rainbow. Nature has been kind enough to give us fruits and vegetables in all these colors, and we should be eating foods in these beautiful hues to stay healthy and balanced.
As good as each color group is on its own, none of them provide all the vitamins and minerals we need to be our best. What's great about greens isn't necessarily all there in reds or yellows, and vice versa.
Jamba Juice's new line of Cold Pressed Juices and Signature Blends can help make sure you're getting all the colors of the spectrum. Let's go!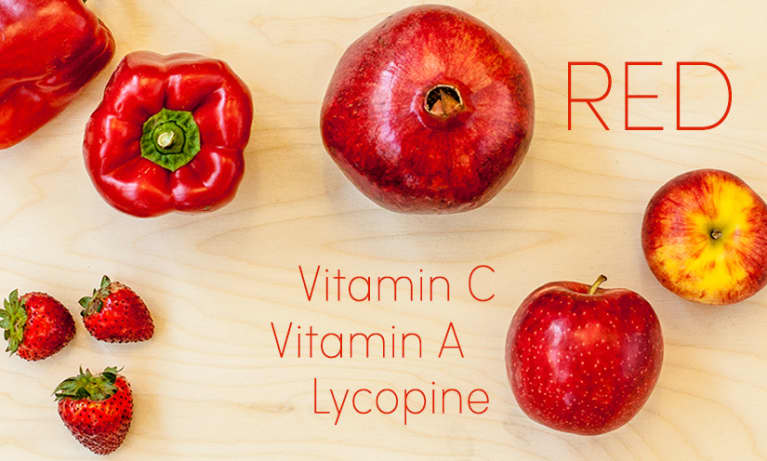 Luscious tomatoes, sweet strawberries, crisp red peppers and spicy red cayenne peppers are just some of the foods in this fiery color. And they really pack a vitamin punch: Most red foods (especially tomatoes and peppers) are bursting with vitamin C, which supports the immune system and heart health while encouraging collagen production.
You'll also get some vitamin A, which helps support our immune system and with night vision; lycopene, an antioxidant that can fight skin aging; beta-carotene for skin protection. There's also fiber, which will keep your digestive tract running smoothly.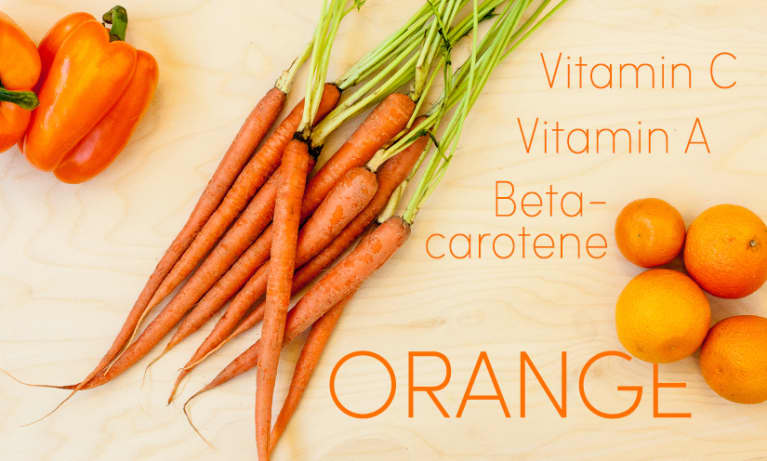 Tangerines, carrots, sweet potatoes, pumpkins, peaches, cantaloupes guavas, papayas, mangoes, apricots and (of course) oranges provide myriad health benefits — like supporting a healthy heart. And the nutrients you'll get from them are manifold: beta-carotene and, of course, vitamins C and A.
Enjoy Organic Orange Reviver, and Organic Mango Limeade from Jamba Juice to help get your daily fill of these wonderful health helpers.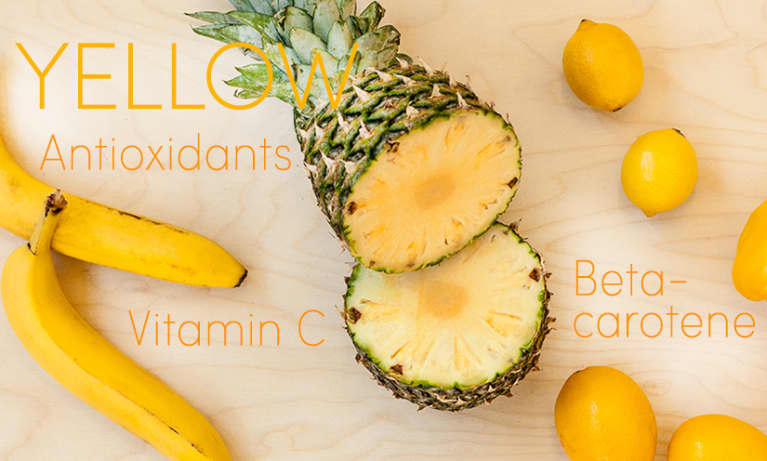 Nibble on bananas, lemons, yellow peppers, pineapples, corn and summer squash are just some of the fruits and vegetables for a blast of antioxidants, beta-carotene and vitamin C. Your digestive tract, skin, and the rest of your body will love you for it!
Looking for a quick and easy way to gain these healthful benefits? Try Jamba Juice's Organic Orange Reviver, Organic Cayenne Lemonade, Organic Tropical Greens, and Organic True Greens to add some sunshine to your diet.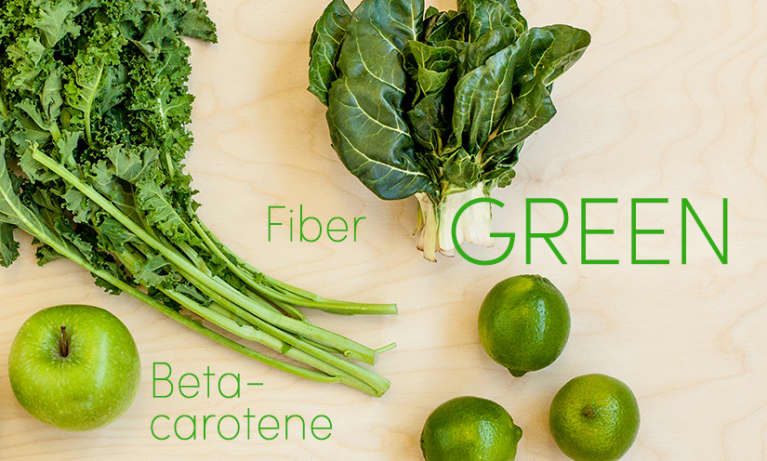 You'd have to try really, really hard to avoid finding green foods at the market: Kale, collards, cucumbers, spinach, romaine, peas, honeydew, limes, green peppers, zucchini — the list is long! And that's a good thing, because these tasty foods contain so much goodness that it's hard to know where to begin.
How about better looking skin and hair? More iron? Oh, and they're all high in fiber, which can help keep your gut feeling great, as well as beta-carotene.
Crack open an Organic Tropical Greens or Organic True Greens from Jamba Juice's new line of cold pressed juices to reap the nutritional benefits of going green.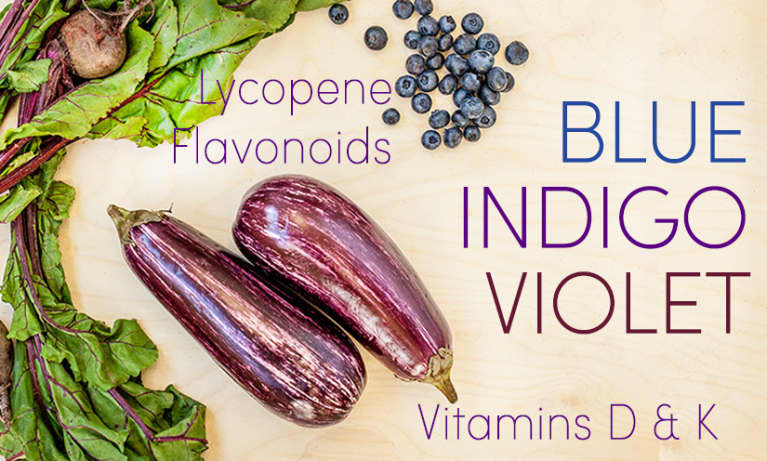 Poor blue and indigo. They really got short-changed by Mother Nature. With the exceptions of blueberries and blue corn, there just aren't many naturally occurring blue foods. (And no, that blue frosting on Bob from Accounting's birthday cake doesn't count.) So we decided to include violet in this grouping. And what a group it is: beets, grapes, eggplant, onions, and the aforementioned blueberries and corn are a sampling of the goodies that come in these shades.
Most are good sources of vitamin K. You'll also find flavonoids in these, which act like antioxidants.
Jamba Juice's Organic Orange Reviver contains beets, so try one if you'd like to get some good blues. But these beets are sweet: The juice itself is delicious enough that you'll enjoy the benefits of these earthy root vegetables without knowing you're drinking beets!
*Disclaimer: This post was researched and written by the editors at mindbodygreen and does not reflect the opinions of Jamba Juice.
Photo courtesy of Lina Gonzalez and Bianca Alexis for mbg Creative