School for Deaf's Yoga Class Helps Autistic Children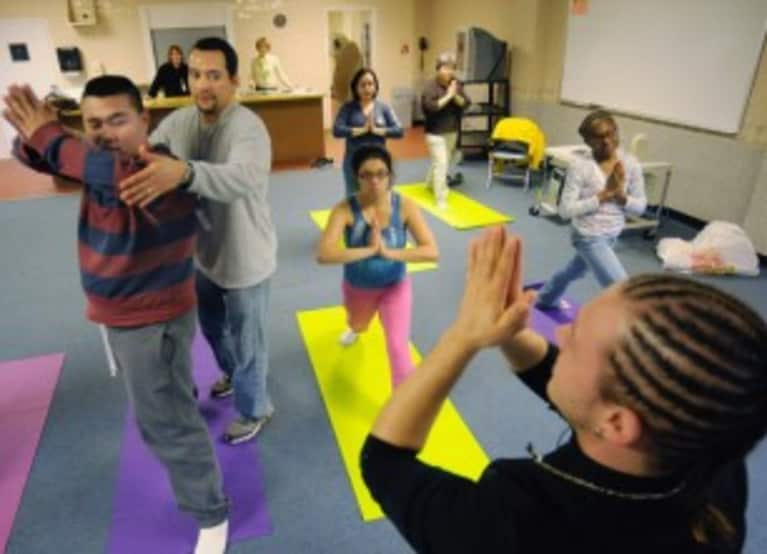 The American School for the Deaf has been teaching deaf children since 1817. They've recently incorporated a new program to help their students who are also autistic -- yoga.
The Hartford Courant reports that the yoga program is already making a difference with these kids, helping them focus and connect with their breath and their bodies.
Rich Smaller, a counselor at the school says that the autistic students "never feel right in their own skin, and if we can quell that, even for only 15 minutes, I think it's worth it." He goes on to talk about how yoga has helped a student named Jose:
"He loves basketball, but the problem is that he doesn't want to share the basketball," Smalley said. With yoga, though, he was following the poses right along with everyone else. "I think the problem was more the competition aspect of [basketball], where with yoga, he's only competing with himself."