This Mindset Shift Will Totally Change Your Yoga Practice
The Slot Canyons in Lake Powell are a fascinating location — their very appearance changes depending on the weather and time of day. Wanderful founder and CEO Beth Santos got a firsthand look at the chameleon-esque canyons on her recent journey to the Navajo Nation region of the American Southwest, courtesy of mindbodygreen and Corning® Gorilla® Glass. She snapped the photos here with her Samsung Galaxy S6 edge+, whose Gorilla Glass 4 cover glass helped protect it from breaking, even in the tough desert environment.
Natural phenomena like the Slot Canyons are a great reminder that the world is full of areas that defy our predictions and expectations. For instance, would you ever imagine that rough sandstone could reveal itself in such a wild variety of colors? Or that testing Gorilla Glass 4 by dropping it on 180-grit sandpaper would result in a cover glass tough enough to take on a trip like this? If you've practiced yoga, you've probably had an instructor exhort you to let go of preconceptions and concerns about how things "should" be.
Like the Slot Canyons, your yoga practice has to be experienced and appreciated for what it is in the moment — not what it was at some other time, under different conditions.
It takes some mental stamina to keep that in mind, but like most tough things, it's worth it. Here are four ways just letting go — just letting your yoga be what it is — will help.
It's so easy to fall into the trap of "competitive yoga" — even if you're just competing with yourself. You know you pushed yourself in Triangle Pose during the last class, so this class has to be even better.
It's understandable to want to improve your form and your practice. But too often, that misses the larger point: that yoga offers a chance to get away from the everyday rat race and find real peace, comfort, and calm regardless of how "well" we perform or what standards we meet.
When you can just get a hold of yourself and give yourself permission to do the pose in a way that feels good — not just in a way that feels like you're "winning" — you'll reap important benefits that can improve your life beyond your mat.
To let go of what your yoga practice "should" be, you need to focus on what it actually is. Notice how your body feels: where you're tight and loose, where you're hurting, and what poses you're looking forward to and which ones you're dreading. As a result, you'll be more tuned in to you.
Of course, you also need to practice noticing what you're feeling and thinking and then letting that go, too! It's a powerful thing to spend even 30 minutes truly engaged with your conscious mind, instead of running through poses on autopilot.
There's a seemingly reasonable expectation that yoga has nothing to offer us but good, sweaty, healthy satisfaction. And it can be frustrating to find yourself in the middle of a yoga class and feeling like crud.
Part of this stems from the very material mindset yoga is meant to snap us out of! After all, you paid for that yoga class, right? It sucks when it leaves you drained or agitated or anything less than glowing.
Or does it? The truth is, we carry our stress and negativity into our yoga practice, and yoga doesn't always magically make it go away. Sometimes it's just hard. Sometimes we need to probe more deeply and really deal with what's bothering us.
When we go into yoga and take it for what it is — instead of setting our expectations on having a satisfying practice — we offer ourselves a chance to identify what's going on inside ourselves. And that's invaluable.
Right? When you come to the mat without expectations about how that day's class is going to look, you free your practice to become play rather than just work. And once you're playing, you have permission to try all sorts of new things, to wiggle around a little more, and to experiment with slightly different poses. Suddenly, playing isn't just about a good time — it's an opportunity to expand your practice. And that's the real trick to a successful yoga practice.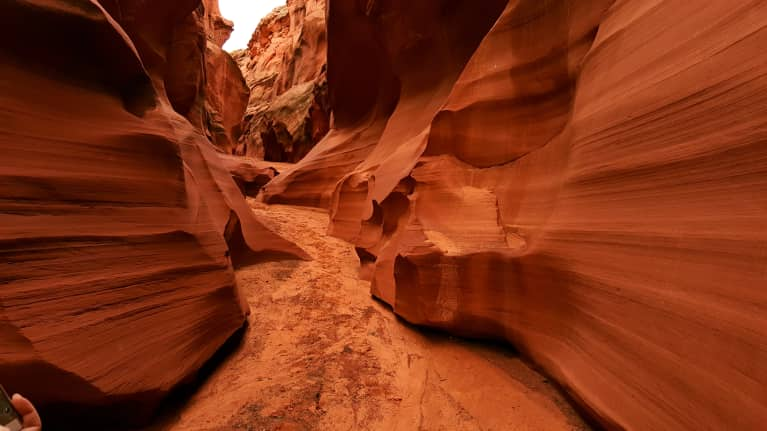 Photos courtesy of the author