What Your Body Shape Says About Your Eating Habits
November 16, 2015 — 16:15 PM
A new study out of Drexel University found that a woman's body type may be indicative of her binge eating habits.
The study, which followed more than 300 college females over the course of two years, concluded that women with apple-shaped bodies were more likely to experience patterns of uncontrollable overeating.
Someone with an apple-shaped body typically stores more fat in her stomach region, while someone with a pear-shaped body carries it in her legs and hips.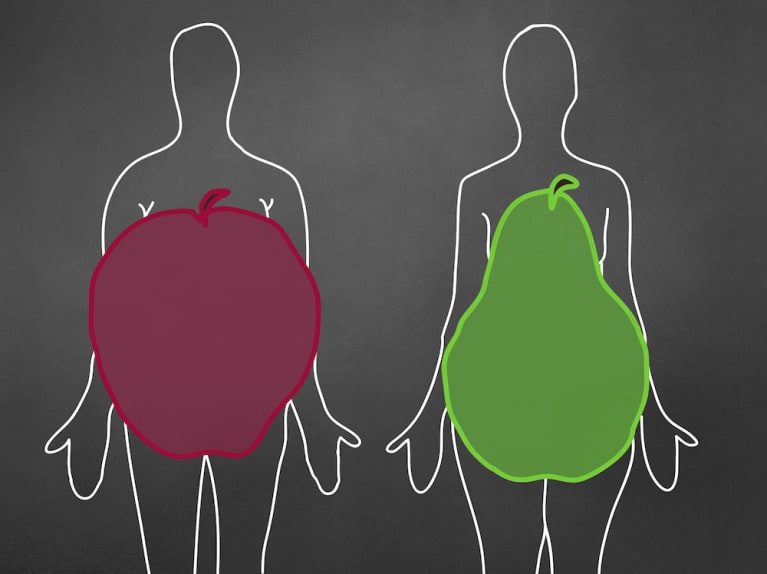 Previous studies have shown that people who store more weight in their midsection are at a higher risk of developing diabetes and high blood pressure. But this new study shows that a centralized distribution of fat may alter the chemical signals that get sent to the brain about hunger and fullness — thus causing periods of seemingly mindless eating.
A woman's body type may be indicative of her binge eating habits.
Researchers found that participants with apple-shaped frames were also more likely to feel unsatisfied with their bodies — a discovery that could help tailor future eating disorder prevention techniques.
"Although existing eating disorder risk models comprehensively address psychological factors, we know of very few biologically-based factors that help us predict who may be more likely to develop eating disorder behaviors," said lead author Dr. Laura Berner in the report.
Unfortunately, there's not much you can do to change your body fat distribution. It's is heavily influenced by genetic factors, and a gene called Plexin D1 appears to play a major role in determining your shape.
If you're someone who experiences waves of overeating, check out these tried and true tips to help you stay mindful during your next meal or snack.
Preview Photo Credit: Stocksy