The One Type Of Trip That Will Totally Change Your Life
Maybe you've heard the phrase "live to give," which suggests that helping other people is at the core of a worthwhile life. But what makes giving back — whether through time, effort, money, or conscientious consumption — so good for the soul?
One expert explained, "People who volunteer tend to have higher self-esteem, psychological well-being, and happiness." And studies have shown that higher levels of volunteering are directly correlated with higher levels of overall life satisfaction, less anxiety, and less depression.
If these results are enhanced when you completely immerse yourself in volunteering, you can see how embarking on an altruistic voyage might help you. We thought we'd ask Laura Talley for her opinion on that, after her recent five-day philanthropic trip to Ethiopia.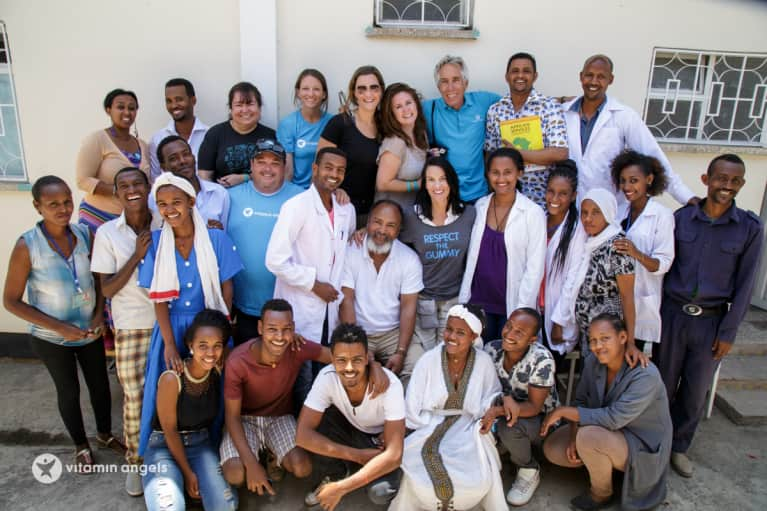 Laura is manager of culture at SmartyPants Vitamins, a line of nutritional supplements committed to improving the world's collective well-being. Working with Vitamin Angels, a nonprofit that helps at-risk populations (specifically pregnant women, new mothers, and children under age 5), the Texas native traveled to the northeastern African country to observe those helping malnourished women and children.
SmartyPants and Vitamin Angels have a 1-for-1 partnership to support their goals of providing life-saving nutrients to people who need them. "We have helped over a million children thus far, and our goal over the next five years is to help 10 million more," Laura explained.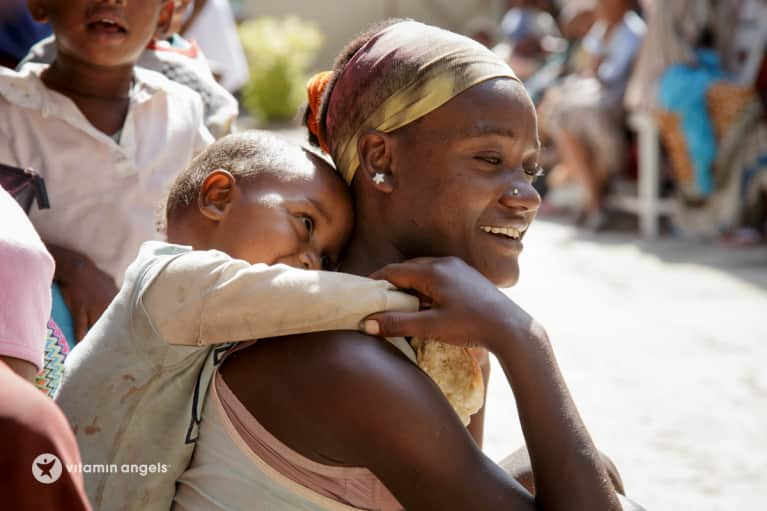 Each year, a few SmartyPants staffers accompany Vitamin Angels on a charitable trip, so they can witness "the good that the money is doing," Laura said. On her excursion, Laura visited four different clinics set up to help severely malnourished Ethiopian women and children. The malnourished individuals are put on a vitamin regimen and provided with counseling to improve their health and lifestyle.
"We were trying to give health to these people," Laura said. And inadvertently, she gave herself something good, too.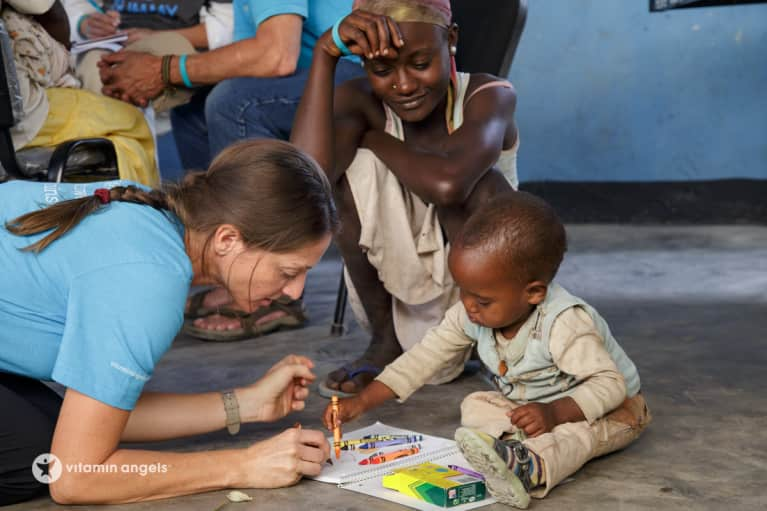 "I learned that I'm the happiest when I'm trying to help other people. There's no doubt. I was on fire," Laura said. "I didn't care that I was tired. I didn't care that the malaria medicine was making me sick. I didn't feel any of it. I wanted to learn."
Her explanation for her positive feelings rings true. "When you give back to people, you emit some sort of endorphin — like when you work out or run," she said. "It's like you're on this high, because you're trying to solve a problem."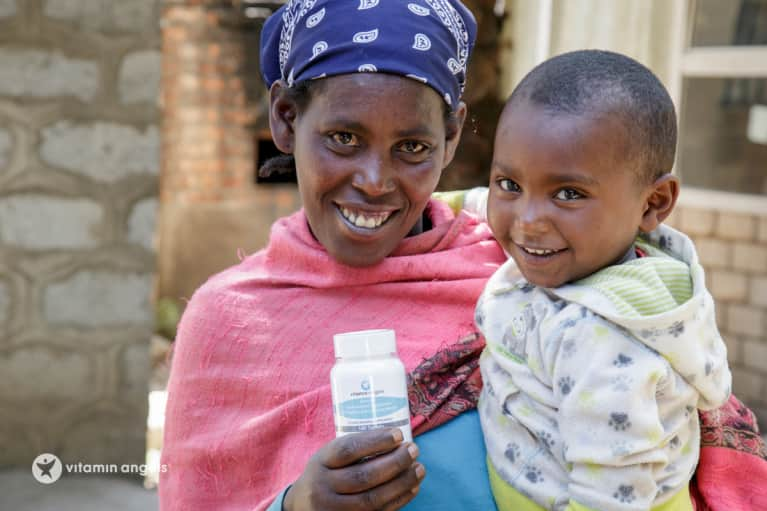 Even though she expected the trip to change her life, Laura told mindbodygreen, she's overwhelmed by how dramatic its impact has been.
"My emotions since coming back from this trip are way bigger [than I had expected]," she said. "I'm a sensitive person, so I knew that it would be life-changing, but it was crazy. It was wonderful. It puts everything into perspective."
Photo courtesy of the author