NYC Looking to Ban Happy Meals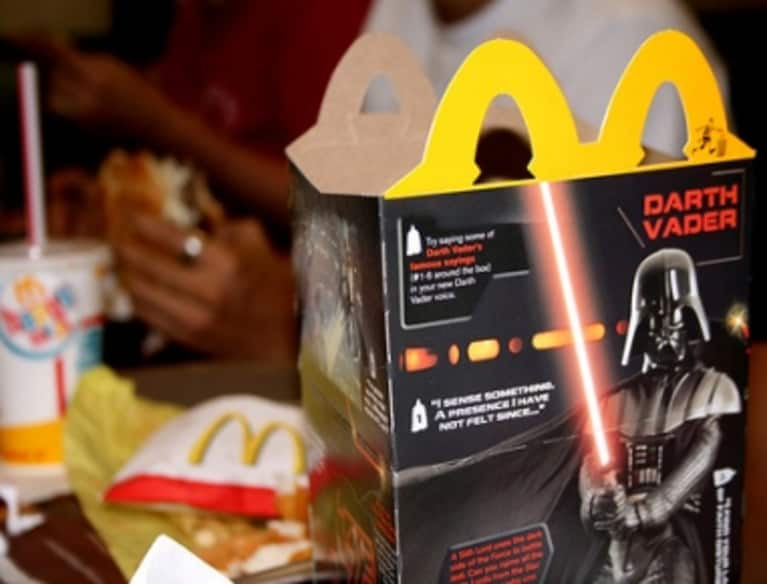 This past fall, the city of San Francisco banned McDonald's Happy Meals and now New York City is looking to do the same.
According to the New York Post, Councilman Leroy Comrie's proposed legislation would stop fast food restaurants from distributing toys to kids in meals that have "more than than 500 calories, 600 milligrams of sodium and 35 percent of calories from fat, excluding nuts, seeds and nut butters."
Some of the kids meals out there are almost triple those numbers!
You're not going to believe the number of calories some of these meals have:
McDonald's Happy Meal contains 1,090 calories
Burger King's Kid's Meal contains 1,460 calories
Wendy's kid's portion meal contains 1,080 calories
KFC's Kid Meal contains 680 calories
Wow! With numbers like that, Jamie Oliver sure has his work cut out.
So what do you think about the proposed legislation?