What I Eat In A Typical Day: A Rockstar Yoga Teacher Tells All
November 5, 2015 — 12:24 PM
I adore cooking for myself and others, and prepare my meals as often as possible. When I make my own food, I feel more inspired, clearheaded, and nourished.
I keep my recipes simple, leaving loads of room for improvisation and creativity, depending on what fresh ingredients I have to work with. Here is a day at my table. Enjoy!
7 AM
Morning stroll to Ground Support with Mike — coffee for me, tea for him. He recently switched over and is feeling even better. I'm proud to report I've cut way back to one cup of coffee per day. I used to drink about 86 cups — morning, afternoon, and night. Getting down to one cup is huge for me. I have so much more energy and feel naturally awake during the day.
8 AM
Strala time. I'm at the studio for the morning class.
9:30 AM
I visit home for a moment to fuel up on oatmeal and green juice, a winning combination. I have a shoot for Reebok today, so I want to eat something sustainable and energizing.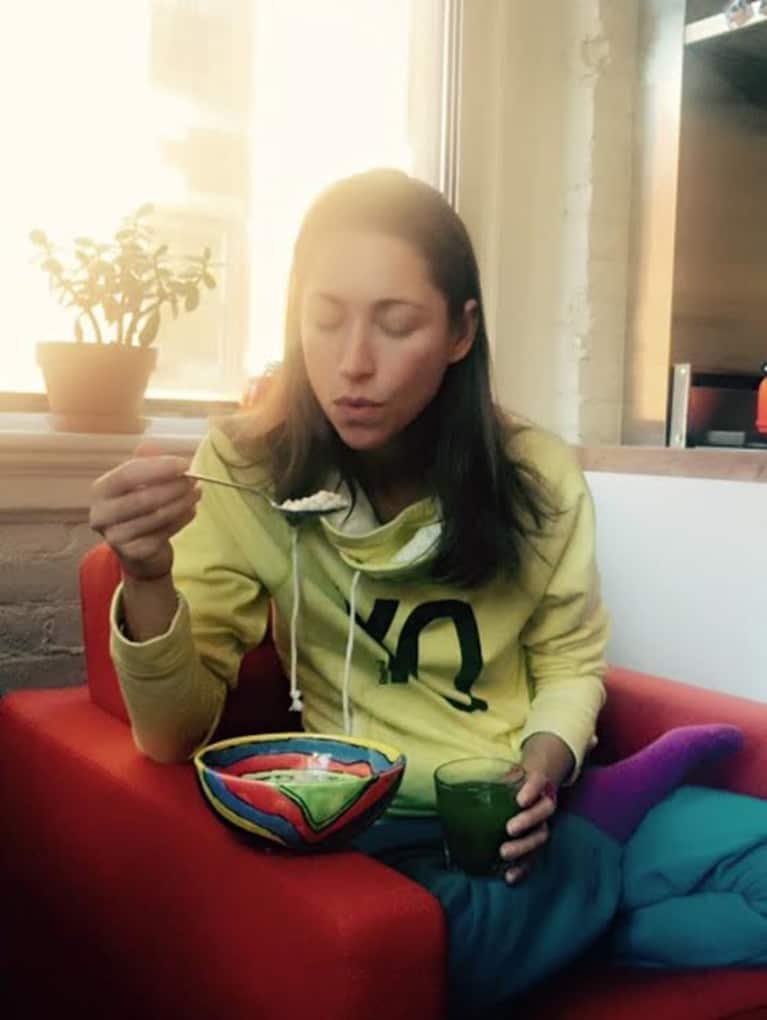 11 AM
At the shoot, doing yoga moves for our spring look book, feeling energized from breakfast. I have an extra green juice in my bag for an energy boost during the shoot.
1:30 PM
Back home. I whip up a giant salad with spinach, tomato, bell pepper, grapes, and olives, with dressing I made combining olive juice and Dijon — so good, so fresh. Some days, I'll top off lunch with a cookie. I'm all fueled up to work on my next book project for the afternoon.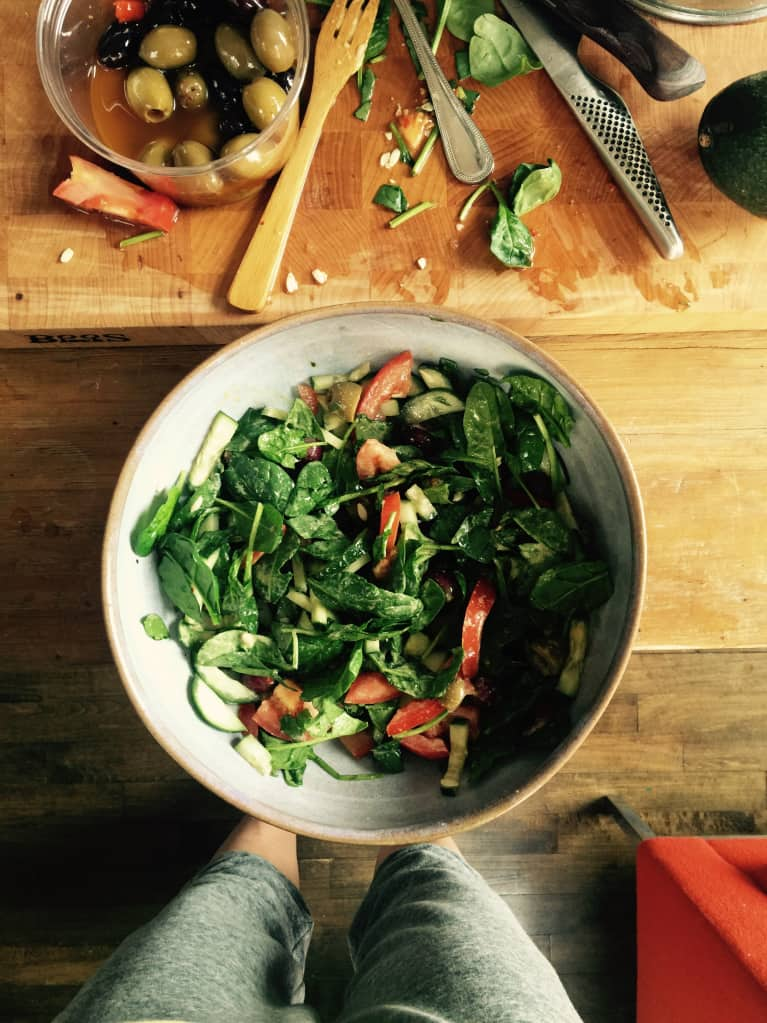 4:30 PM
Matcha time! I love being able to find matcha just about everywhere for an afternoon pick-me-up. I grab a cup of the green dream close to Strala.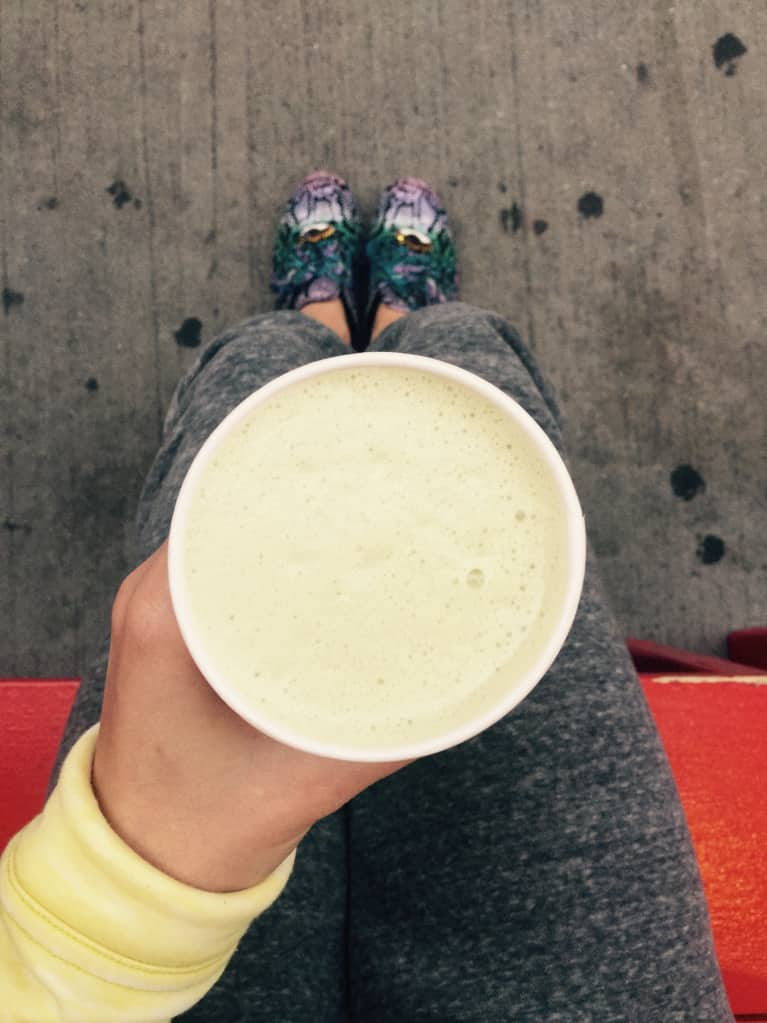 6:30 PM
Strala time. Back to the studio to lead class and hang with people.
8 PM
Home and preparing my Lazy Pad Thai from the Make Your Own Rules Cookbook. I'm proud of my "hack" blending almond butter, almond milk, spices, and ginger for the sauce. I added bell pepper to the finished product for extra flavor and put chopped peanuts on top!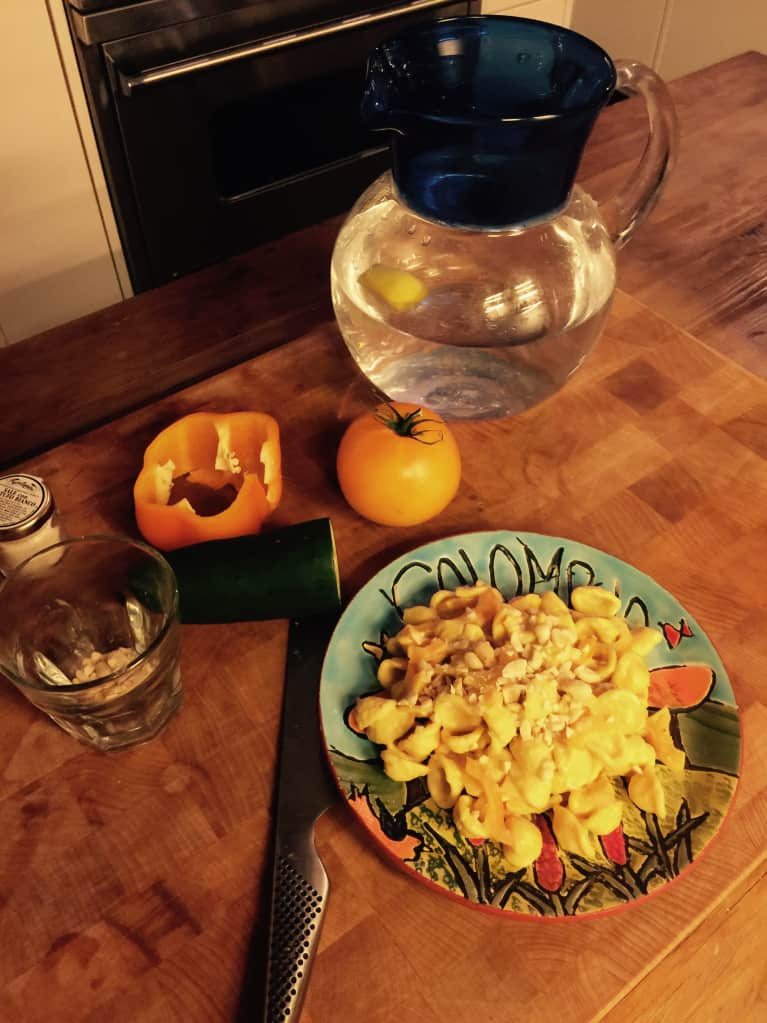 9:00 PM

Chill time! Dark chocolate chips on the couch in a glass I stole from a bar in my early days in NYC. If I want a bigger treat, I'll have a cupcake.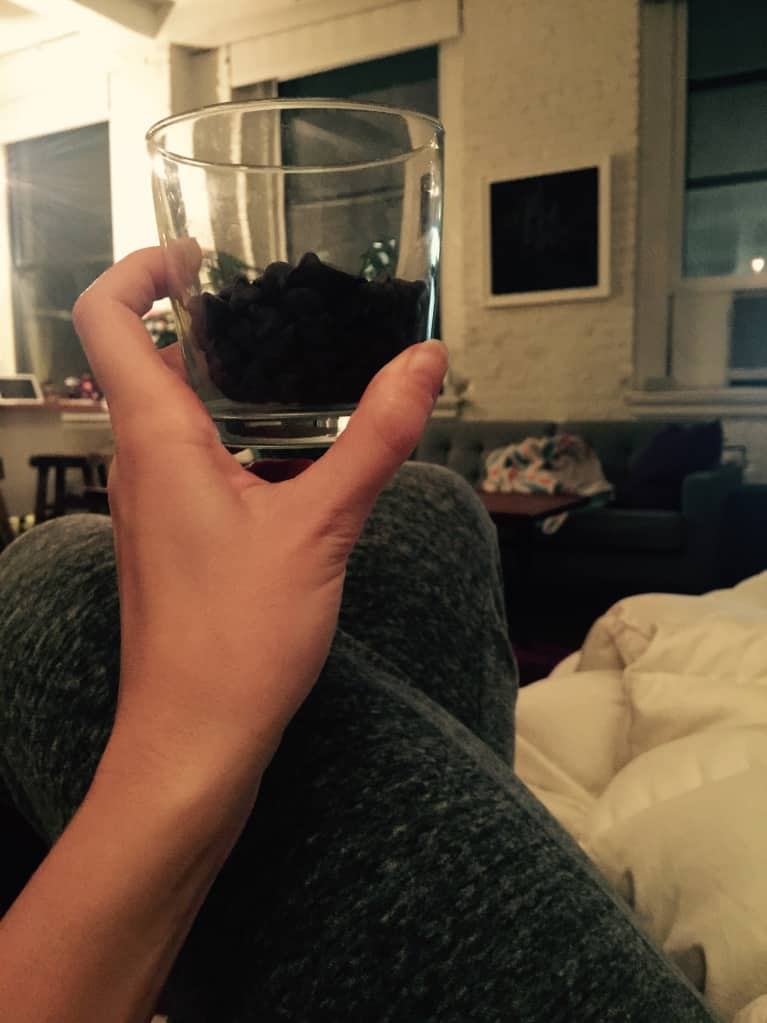 10:30 PM

Bed time! Yes!
Sweet dreams!
Photos Courtesy of the Author