Meditation Is Better Than Morphine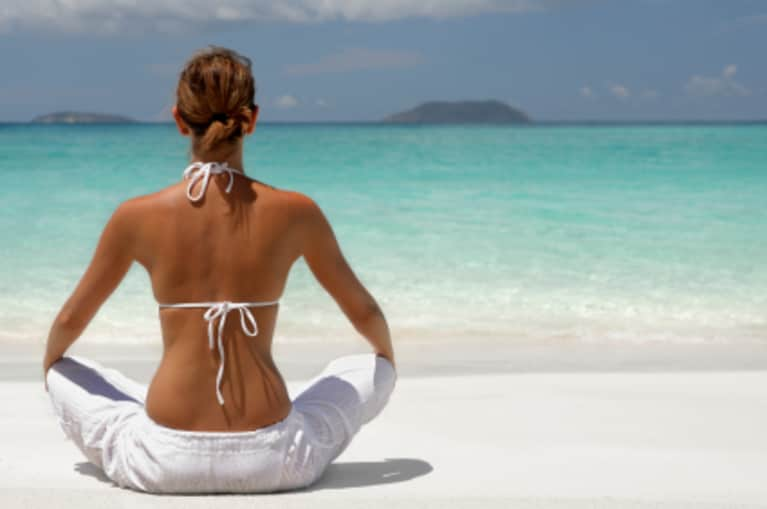 A new study suggests that meditation can reduce pain by nearly half! And you don't have to be a Zen monk or experienced meditator to feel the affects. That's right, just a little training and one hour of meditation will do a better job than morphine.
The UK's Telegraph reports on the study conducted by Dr. Fadel Zeidan at Wake Forest University in North Carolina. In the study, 15 volunteers, who had never meditated before, attended 'four, 20-minute classes to learn a meditation technique known as focused attention.'
After the training, a pain-inducing heat device (which went up as high as 120° F) was placed on the right legs of the participants, while another special MRI device monitored pain in their brain.
The results? Pretty amazing:
"We found a big effect – about a 40 per cent reduction in pain intensity and a 57 per cent reduction in pain unpleasantness," said Dr Zeiden."Meditation produced a greater reduction in pain than even morphine or other pain-relieving drugs, which typically reduce pain ratings by about 25 per cent."
Watch out Big Pharma. Doctors might be prescribing meditation for pain relief:
"This study shows that meditation produces real effects in the brain and can provide an effective way for people to substantially reduce their pain without medications," Dr Zeidan said.