This Single Mother Of 4 Posts The Most Inspiring Photo & It's Going Viral. Here's Why
October 29, 2015 — 16:06 PM
After 27-year-old musician and mother-of-four Kimberly Henderson got out of the shower the other day, she glanced at herself in the mirror for a moment and sighed, she shared in a Facebook post on Monday which included a photo of her stomach.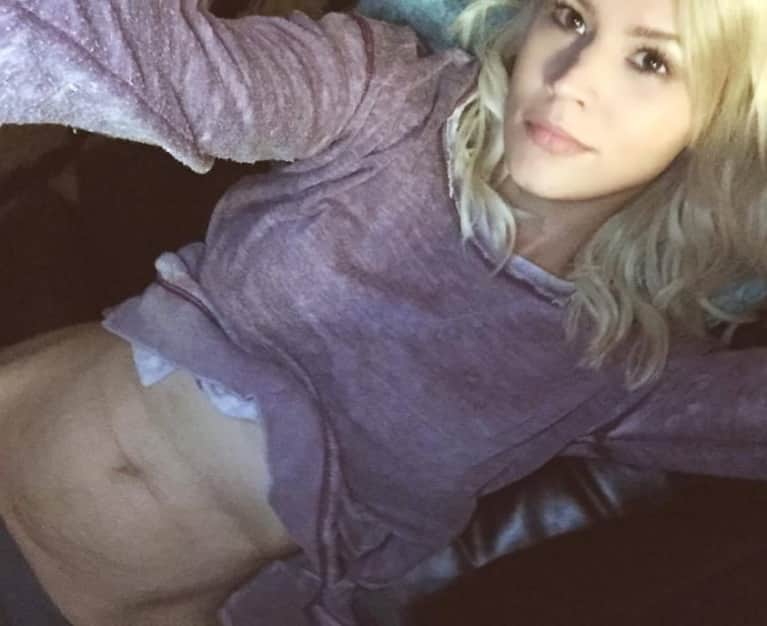 "What I would give to see my abs again," she thought, in a "pity me moment." But when her 2-year-old daughter grabbed her leg and pulled on her shorts, begging for a kiss, she realized she'd never trade what she has for what she had.
"She reminded me that every imperfection on my belly was worth having sweet moments like that!" wrote Henderson.
So far, the photo has been shared over 1,000 times and garnered nearly 18,000 likes, and many people have been supportive in the comments, posting pictures of their own abs and thanking her for being so honest:
"thanks for that reminder i was just looking in the mirror thinking the same thing! only im in a hotel so dont have my daughter to remind me now so thanks," said one mother.
"This is great. I needed this. I feel that as a young mom that went through drastic body changes fairy quickly I find myself saying that a lot. I am quickly reminded that it was all worth it, we've replaced abs with tiny human beings, that love us for who we are. Can't beat that," wrote another.
"I gotta say.... all you women out there that have "ruined" your bodies," a father said. "Nothing is sexier to a man than a women who gave so much to give life to a beautiful child. YOU ARE ALL BEAUTIFUL."
But this isn't the first time that Henderson has gotten real about her post-baby body.
In June, she shared this photo of her belly to Facebook to empower other women to wear their battle scars with pride:
Keep it coming, Kimberly! You're an inspiration!
(h/t Cosmo)