Yoga Makes You Nicer + Good for Grandmas!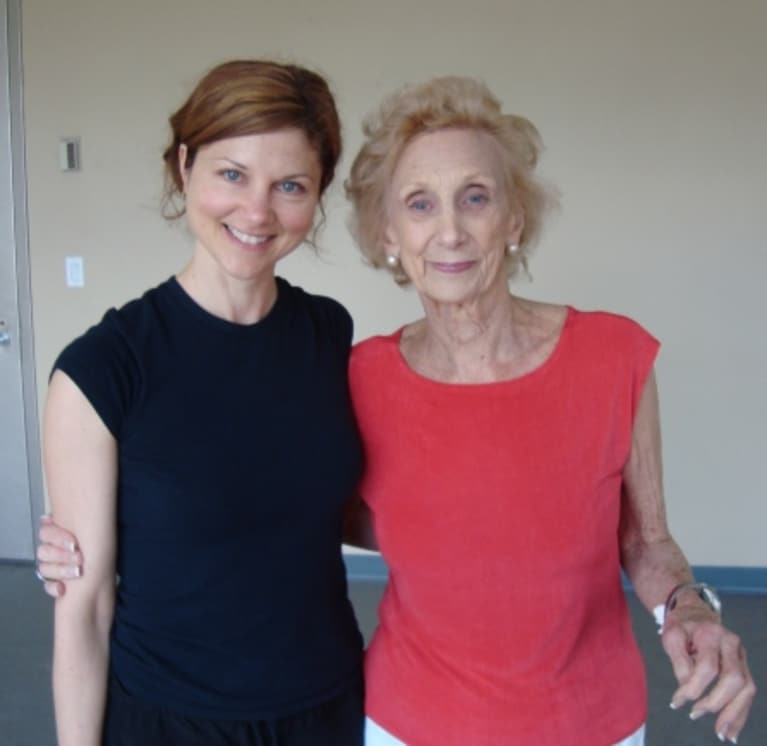 In the past few months there's been much talk around yoga and spirituality. Whether you think yoga and Christianity can coexist, or you prefer to chant or not-to-chant, I think everyone will agree with what my good friend, Tara Stiles told the Denver Post:
"When you do yoga, you start to become a nice person. Less crotchety."
Pictured is my 90-year-old grandmother after her first-ever yoga class with Lisa Boudreau last year. Though my grandma has always been nice and never crotchety, she's also Christian and has no idea what chanting is. She practices yoga almost everyday now at home and says yoga has helped her lower back (she has degenerating discs) and her legs. Restorative is more her pace and she loves Reclining Goddess pose:)
Namaste to that!