What I Learned About Life After My Mother Was Diagnosed With Dementia
In July 2014, I reluctantly moved my 93-year-old mother from a retirement home to an assisted living facility for residents with memory impairment. As I did so, I grieved over her telltale signs of dementia. I realized that memories we had once shared were now mine alone.
My mother had reluctantly agreed to move, trusting my assurances that it was the right thing to do and the right time to do it. And she knew, too. She was becoming confused about her medications and her meal arrangements. And even with the assistance of a caregiver, she had become disoriented about the details of daily living.
What I've learned is that it's not the big moments that end up mattering most — it's the small ones.
Mother had cherished her independence throughout her life. Raised on a farm with her 10 brothers and sisters, she left home to become a registered nurse. Alongside my father, she raised four children. As my parents planned for their children's education, my mother returned to her nursing career. She became a head nurse in the charity medical clinic of our local hospital. Until the day my father died, they were a team.
They taught us the joys of generosity and charitable endeavors: Boy Scouts, Girl Scouts, church activities, engagement with children with visual and hearing impairments and mental disorders. I saw children who contended with pain and struggle and made it through.
As it turned out, it was a fortunate lesson. I experienced a childhood illness that almost left me blind. But with my parents' loving care, constant presence, and gift of calm and understatement, I survived. We were a family, a team.
Dealing with my mother's dementia has been no different. We are a team. Her gentle descent into the fog of dementia has allowed me to process the prospect of her eventual leave-taking. And witnessing my mother's dementia, I've continued to learn important lessons from her, as I have throughout my life. Here are a few of the lessons about family and relationships that she has unwittingly taught me:
1. Being present can transform our relationships.
We are all busy and moving fast. But we must experience calm before we can share it with others. I've only realized how important this is after visiting my mother.
My advice: Put your anxieties on hold. Breathe deep. Be a carrier of calm — not of stress and anxiety. Never, ever rush. Savor the moment, and put tech devices aside. Being aware of your loved one requires a focus on the moment. To sit and to share the moments will yield the calmness you seek. Luxuriate in the present moment.
2. There's no substitute for time spent with family.
A drop-by 10-minute visit is of little value to your loved one — or to you. It may assuage guilt or allow one to mark it off a to-do list, but it accomplishes little.
I have friends who chide me for the amount of time I spend with my mother. "You must live your own life," they urge. "I am," I respond. She and my father were important to me throughout my life. "Don't act out of guilt," they say. I'm not. It is my honor.
3. Find mindful activities to share with loved ones.
After her diagnosis, I learned to participate and luxuriate in the activities in which my mother was engaged: "sittercise" exercises, plant therapy, and sing-alongs.
We share laughter and yoga, which focuses on breathing exercises, and laughing that releases endorphins. What starts as forced laughter becomes genuine and shared joy. The various exercises, of course, also help my mother maintain mobility, strength, and balance. And the sharing of experience and time reduces anxiety.
4. The smallest moments can sometimes make the best memories.
I share photographs with my mother to remind her of relationships and special places. We discuss recollections, but I also try to avoid overreacting when she doesn't remember.
What I've learned is that it's not the big moments that end up mattering most — it's the small ones. Small moments of celebration with the visit of a grandchild or the arrival of a special letter have greater resonance than the grand birthday party with a large number of guests.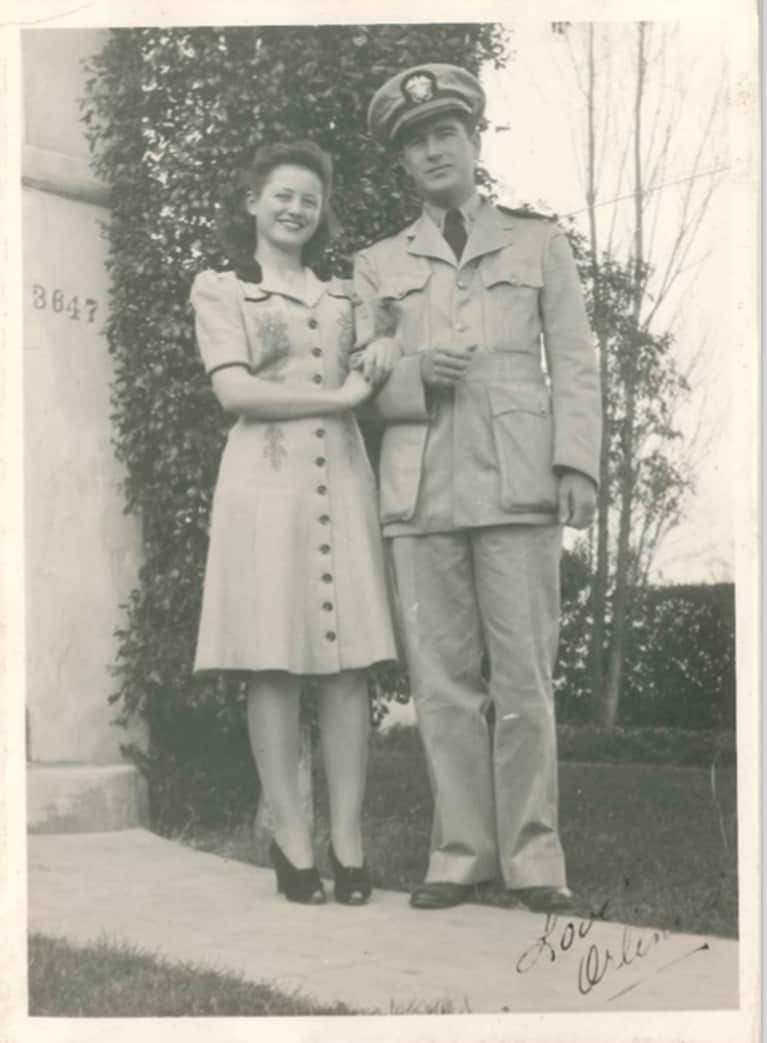 ***
As the day ended on a recent visit, mother grasped my hand. She patted my hand with hers and spoke reassuringly: "If you ever need to put me in a nursing facility, this one will do just fine."
"Thank you, Mother," I said, "for sharing that with me; that is very helpful."
In her way, with her words, she reassured me that I need not worry, that she is in a loving place. As I embraced her slight frame and prepared to leave, she said proudly, "You are the best mother ever."