The Secret To Soft, Silky, Well-Behaved Hair
Welcome to "Product Of The Week." Just like the name suggests, we'll spotlight one product every week that not only does what it promises to do, but that also upholds the green, natural approach to beauty and skin care we value so much. Trust us when we say you can trust our beauty editor, Allie White — in her time here, she's sampled upward of 300 different products. These are her favorites.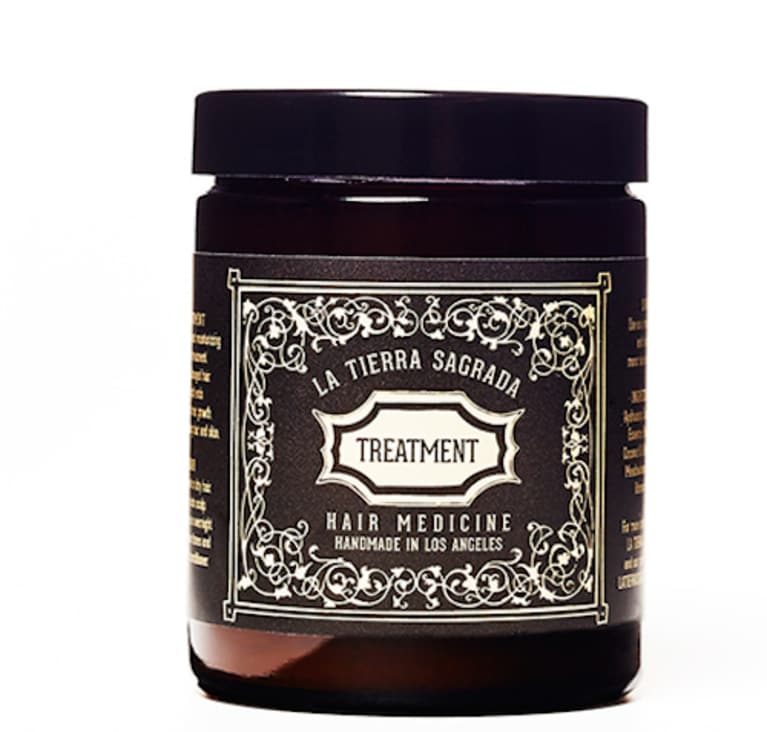 Here's a true story for you: When I was about three years old, I was at the mall with my parents and a woman approached my mom to ask if my hair color was real.
"Yes. She's three."
"Oh, OK. I just love her color and want to take her to the salon with me so my colorist knows exactly what I want ..."
As she was a stranger and my parents were not insane, they told this woman she couldn't borrow me for her next color appointment and we never went to the mall again (kidding about the last part).
All this to say I was a blonde kid, gifted with the natural highlights and lowlights people spend a lot of money to get from a professional.
And since everyone knows blondes have more fun, it was a little painful to watch my hair transition to dark brown as I got older.
A few years ago, I decided to bite the chemical-laden bullet and dye my hair back to some semblance of what it looked like in my youth. For the sake of my health, I opted for the now-ubiquitous "ombre" look wherein only the bottom half of my strands are bleached into oblivion. (After all, if the color isn't touching my scalp, it's OK ... right?)
And while I love the way my hair looks, I do not love the way my hair feels. Some days it behaves, other days the brittle ends fly in a million different directions and seem to crinkle when I touch them. I've tried washing and conditioning every day, NOT washing for several says, coconut oil treatments, and deep-conditioning masks.
Though each of these experiments have yielded interesting results, nothing ever did the job of restoring my now-colored hair to it's former shiny, soft, controllable childhood glory.
That is until this La Tierra Sagrada "Treatment" landed on my desk.
At its base, the Treatment contains coconut oil for hydration, babassu oil for shine, meadowfoam seed oil to seal in moisture and vitamin E for its antioxidant power. But when you combine those powerhouses with palo santo (aka "Holy Wood") known for its healing scent and ayahuasca essence to open up the follicle to let all the other good stuff in, you're in "great hair day" heaven.
What I love about the Treatment is that it's more than just a treatment. Yes, it has the ability to rehydrate dry and lackluster hair, but it's meant to actually heal your mane, not just put a temporary bandaid on a problem. The name of the brand translates to "the sacred earth," and the amber glass packaging evokes an old-timey apothecary.
I like to apply the treatment throughout my strands (scalp-to-ends ... gotta give that top of the head skin some love), tie it back in a loose, gentle bun and sleep on it. Then I wake up, shampoo it out and let my hair air dry. For the rest of the week, I'm practically Rapunzel.
My once-dead, misbehaving hair is soft and bouncy, easy to control but also doesn't need to be controlled because it just looks so darn good on its own after the Treatment. And no, the "Ayahuasca Vine Sacred Plant Essence" didn't make me hallucinate. This stuff actually works, promise.
La Tierra Sagrada Treatment, $18, latierrasagradahair.com
EWG Score: 0 — moderate hazard
Illustration by Chloe Bulpin, mbg creative; photo courtesy of brand