The Only Oil Cleanser You Will Ever Need
Welcome to "Product Of The Week." Just like the name suggests, we'll spotlight one product every week that not only does what it promises to do, but that also upholds the green, natural approach to beauty and skin care we value so much. Trust us when we say you can trust our beauty editor, Allie White — in her time here, she's sampled upward of 400 different products. These are her favorites.
The first time I put oil on my body, it was because things had gotten ugly.
I was 11 years old and in my third summer at an all-girls sleepaway camp. Someone in my bunk decided it would be a great idea to have a toiletry fight — the uber-wasteful self-care alternative to a food fight, I suppose — and as we gleefully ran around a grass field shooting shaving cream at one another, I somehow found myself pinned under the legs of one of my friends as she giggled and smeared vaseline into my hair.
(Sounds like so much fun, right?)
When the melee was over and it was my turn to shower (we had to honor the bunk's shower chart), I shampooed and conditioned like normal, but something didn't feel right. By the next day, I knew something wasn't right and the intensely slick, heavy feeling on my scalp and hair was decidedly not normal.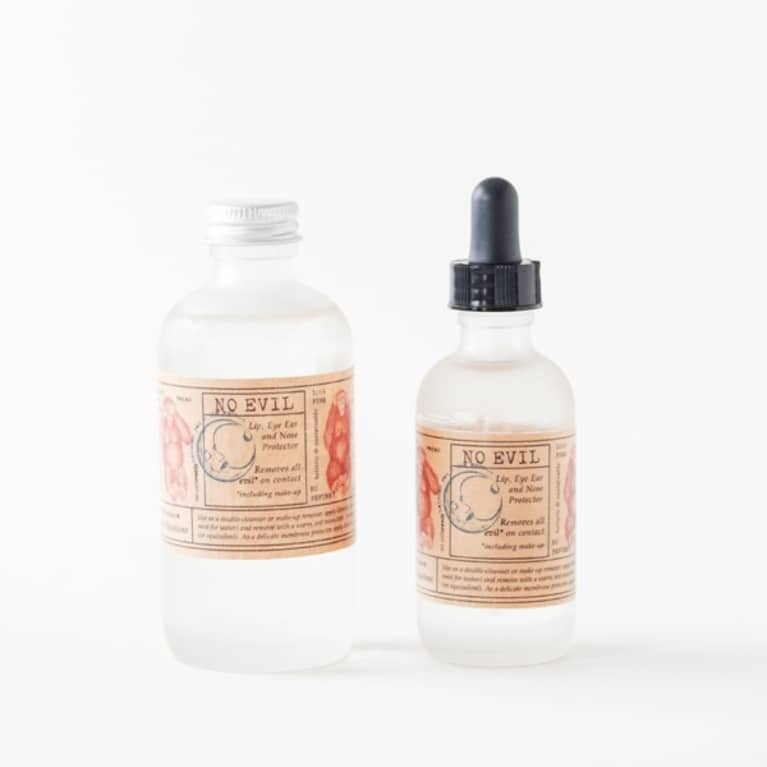 I did something unprecedented for an 11-year-old at an 8-week overnight camp: showering three times in the span of 24 hours, vigorously scrubbing my hair with an entire bottle of floral shampoo to get the vaseline out. But when my hair started leaving grease stains on my pillow case, my very wise counselor stepped in and took me to the infirmary.
The camp nurse took one look at my head, marched me to the dining hall where she procured an industrial-sized vat of olive oil that she proceeded to dump onto my flipped-over head.
After a kind-of-pleasant scalp massage and another round of shampooing, my hair felt normal again and I was free to be a normal, non-showering camp kid.
Fast forward 16 years and I'm now voluntarily slathering oil on my face every night to remove makeup and grime. It's certainly not cooking-grade olive oil cascading down my scalp, but it's just as good (and decidedly more pleasant) at getting rid of anything I don't want sticking around on my skin when the day is over.
My oil cleanser of choice? Between You & the Moon's adorably packaged No Evil.
Every night before bed, I pour half a dropper into my palms, massage all over my face for about a minute, cover my face with a warm washcloth and then wipe it all away. True to the product's name, there is no evil to be found afterward. No smudged mascara under my eyes, no New York City gunk clogging up my pores ... nada.
As someone with naturally oily skin, I was understandably apprehensive to oil cleanse. But this stuff is not only great at its job, I actually feel less oily the day after I use it. That whole "balance oil with oil" thing rings true, and I have a feeling it's got something to do with the fact that No Evil's only ingredient is 100% pure olive sqaulane.
If you're not already familiar — and may I suggest you get familiar ASAP — olive squalane is so great for skin because squalane is a natural component of human sebum, which means if your skin is dry or irritated, adding it to your routine will soften and soothe by balancing sebum production. It's also highly emollient, so it has no problem breaking down makeup and dirt.
Basically, it thoroughly cleans your skin while also keeping it soft, supple and looking as young as I was as a stupid 11-year-old with vaseline-coated head.
Between You & the Moon No Evil, $46, betweenyouandthemoon.com
EWG Score: 0 — low hazard
Illustration by Chloe Bulpin, mbg creative; photo courtesy of brand