There's nothing like a runner's high, but none of us like the aches and pains that can also result from a run! Trust me — I used to run 60 miles a week until I dove into yoga and ultimately started my own studio! Feeling strong and nimble during and between runs is important, and this yoga sequence will help you do that. For a bonus — remember to breathe in and out through your nose. It will help your endurance on the next run! Watch this sequence and review the gifs below to really nail these stretches.
1. Downward-facing dog
Start on your hands and knees, then straighten your legs and lift your glutes up, coming into a downward-facing dog. You can bend your knees if it feels good, but engage your quads so as to release your hamstrings and calves.
2. Downward dog split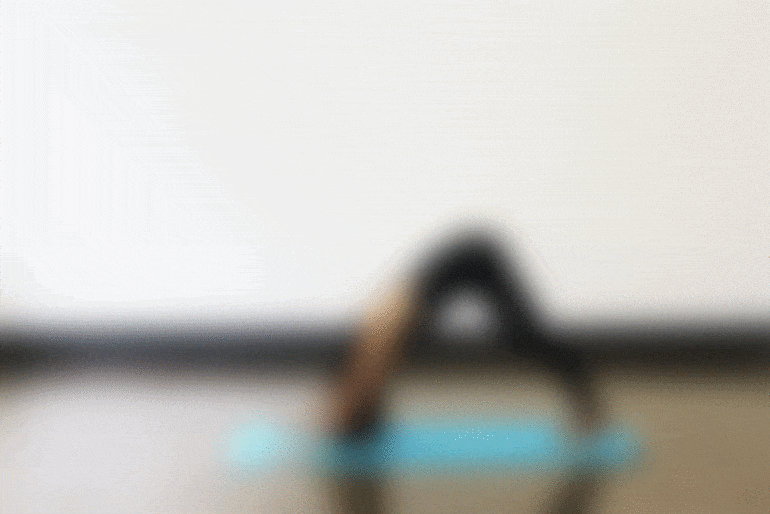 From a downward-facing dog, on an inhale lift one leg into the air. Bend the knee and open the pelvis, bringing the heel toward the glute. Stay here as long as feels good, and repeat on the other side.
3. Runner's lunge
Inhale and take your leg forward between your hands. Drop your back knee down. Inhale and lift your arms up or place them on your front thigh. Breathe into your psoas and hip flexor, sinking them forward and down. Breathe here and repeat on other side.
4. Pigeon pose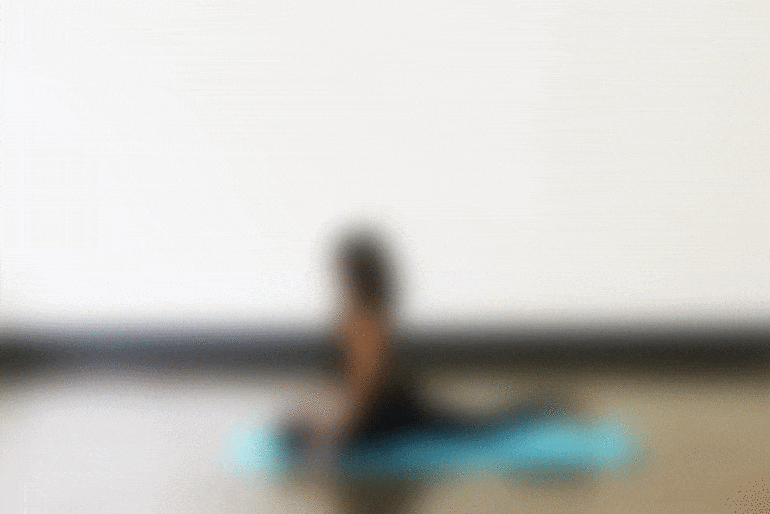 Drop your front shin to the ground as close to parallel to the front of your mat as possible. Inhale and sit up tall. Exhale and fold forward as much as feels good, resting your forearms or maybe even your forehead on the floor. Breathe through it and repeat on the other side.
5. Ankle-to-knee pose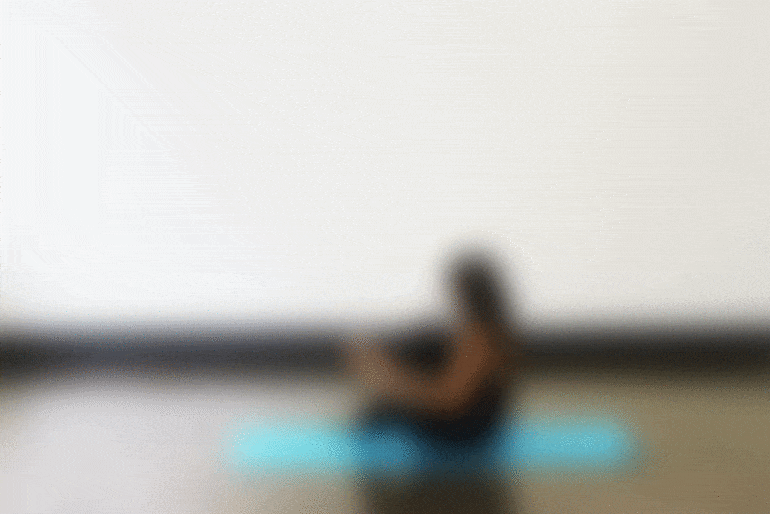 From pigeon, swing your back leg around and stack your shins on top of each other. Inhale and sit up tall. Exhale and fold forward, and just try to be. You may have to put a blanket or block under your knee. You can also keep the bottom leg straight. Whichever you choose, breathe through what you feel and repeat on the other side.
6. Seated forward fold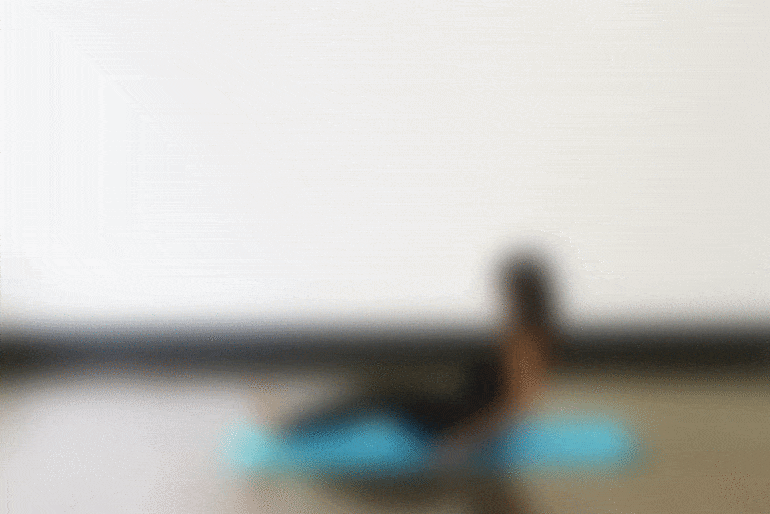 Straighten both legs forward. Bring your hands to your glutes and pull them straight back. Flex your feet. Inhale and sit up tall. Exhale and fold forward, and breathe here as long as feels good.
7. Feet up the wall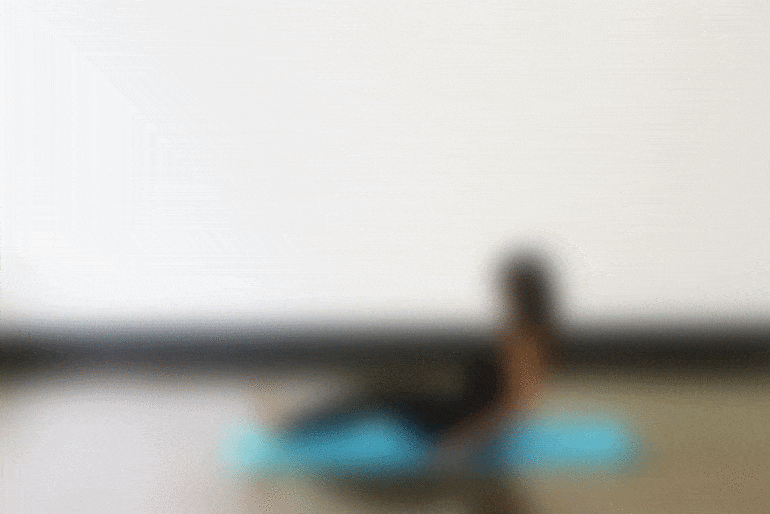 From there, come to lie on your back. Take your legs up into the air, or if you are near a wall place them up against a wall. Chill out and breathe here, maybe even talk on the phone or close your eyes and rest.
Photos and gifs by Chloe Bulpin