7 Last-Minute Halloween Costumes You Can Make From Workout Clothes
mbg Contributor
By Allie White
mbg Contributor
Allie White is a freelance writer and editor who covers news, lifestyle, health, beauty, and entertainment.
For those of us who haven't been planning our Halloween costumes since April, the fact that October 31 is just a few days away may come as a bit of an unwelcome surprise. But fear not! There's no need to settle for whatever pre-packaged outfit is left at your local party supply store or fish whatever you've worn since college from the back of your closet.
Instead, turn to your trusty workout gear for all your costuming needs. That's right: those stretchy pants and sweatshirts you only wear to the gym can pull double duty this year, all you have to do is get a little creative.
To help you realize the full potential of your athleisure wear, the mbg team pitched in to model a few options. Feel free to cop one of these, edit something you see here based on what you've got in your closet or do your own thing. We're here for you in your time of blanking-on-a-costume need!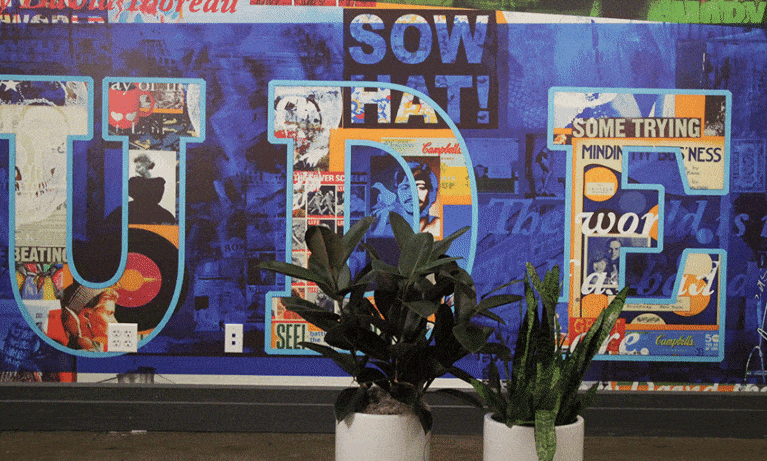 Have fun with this one, as it can really be whatever you make it. We'd advise you wear the brightest stuff you have and call yourself NeonGirl, but the name and outfit is up to you. Just don't forget the cape! (Ours is a repurposed trash bag.)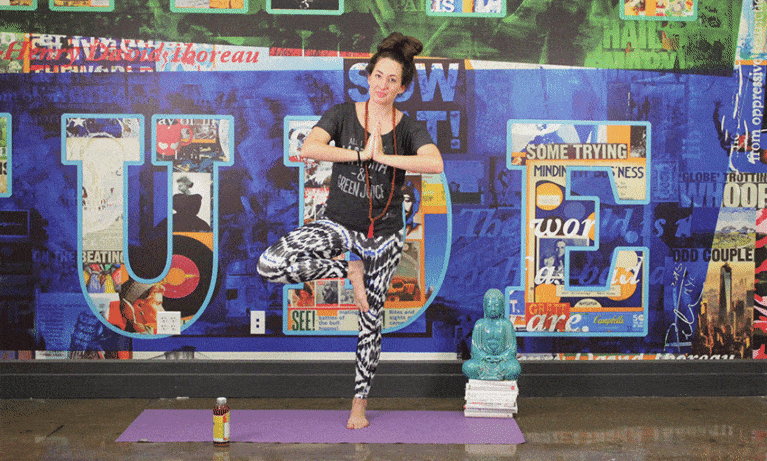 Put that yoga mat strap to good use by going as a yogi this year. Just dress like you would for a vinyasa class and carry a bottle of kombucha and/or green juice. Buddha statue not included, sorry.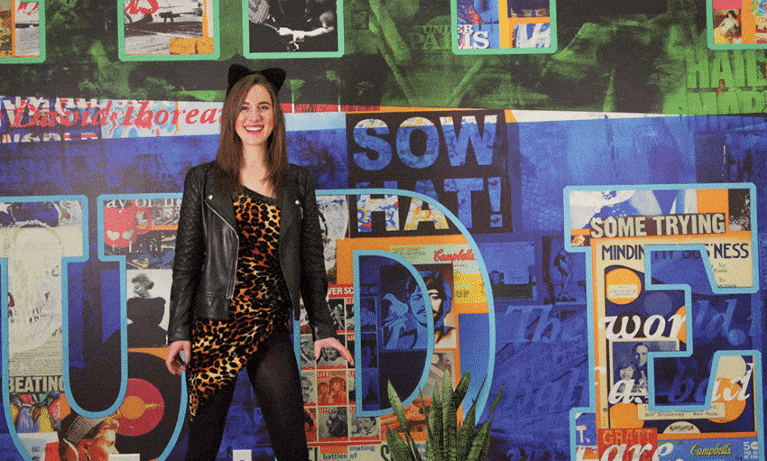 Start with a basic black legging, top with anything animal print and some fuzzy ears. If you're a former dancer or gymnast, chances are you've got a sassy animal-print onesie stashed somewhere. What better time than now to whip it out?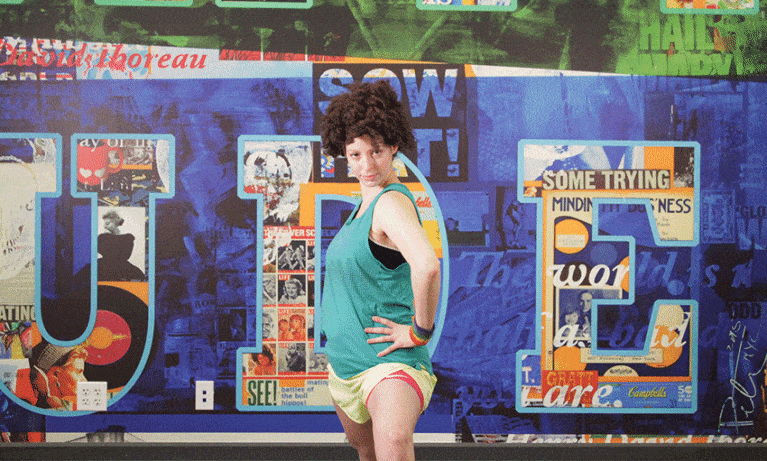 Granted you'll need a wig for this one, but really, who wouldn't want to spend the day emulating this fitness icon? Grab some (very) short-shorts, a tank top, high socks, sneakers and a sweatband, put on your peppiest face, lunge around animatedly and yell, "I LOVE YOU ALL SO MUCH!" You got this.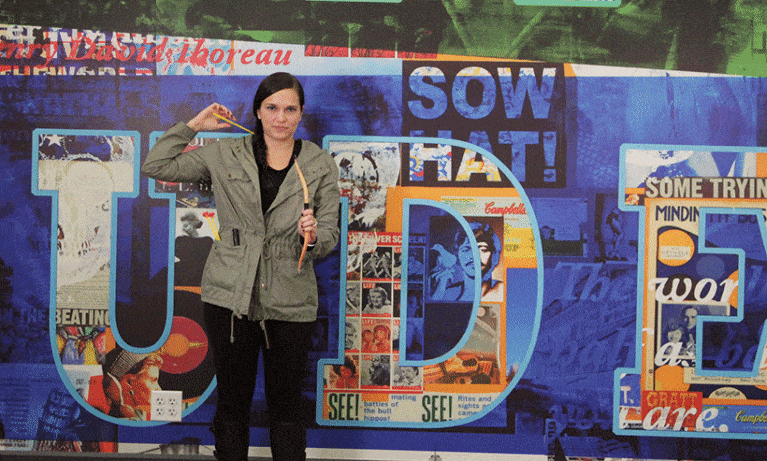 What you'll need: Black leggings, black top, black shoes, military jacket, badass vibes and a killer instinct. A toy bow and arrow, and simple braid won't hurt either.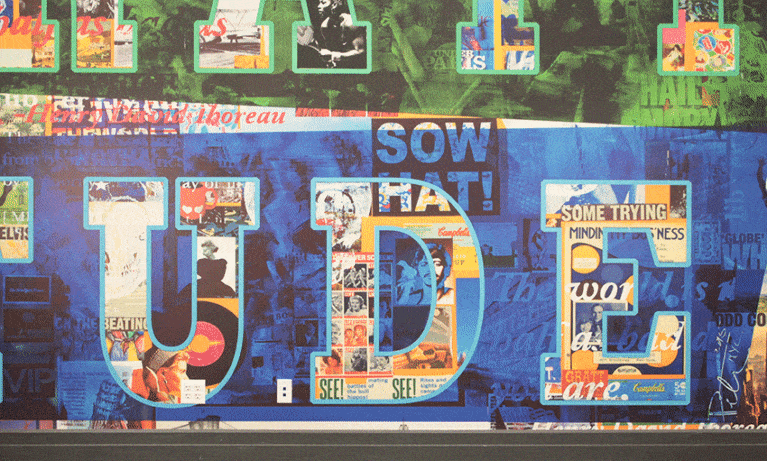 Probably the easiest to emulate, all you need is head-to-toe stealthy black (which should be fairly easy to come by if you're like me and only buy dark workout clothes to mask sweat stains). Spend the night sneaking around whatever party you're at as if no one can see you.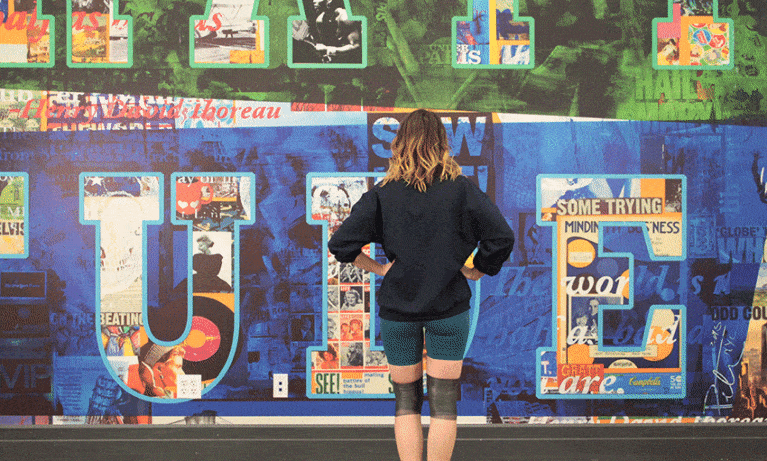 What, you don't already own the KALE sweatshirt Queen Bey rocked in her video for 7/11? Throw on some knee pads, curl your hair and dance around with all the confidence in the world. Hotel balcony and entourage encouraged, but not necessary.