This Woman Is Instagramming All The Creepy Online Messages She's Received In The Past 10 Years
October 21, 2015 — 17:09 PM
This is, like, a whole other level of catcalling. This is harassment. This is disgusting. What it's not, however, is unusual.
Like any woman who has an online presence (so, every woman ever), professional violinist Mia Matsumiya has been the recipient of disrespectful, inappropriate, and disturbing messages from men she's never met.

So, she's been collecting these messages in a folder fittingly named "creepiness" ever since she started getting them when she began blogging about 10 years ago, reports BuzzFeed News.
About a month ago, she decided to start posting them one by one on her Instagram account @Perv_Magnet in order to give people a much-needed look into unfortunate reality of women online.
She stopped blogging when she received a death threat. The police's advice? "Just turn off" your computer. But the worst messages, she says, came from a man who wrote hundreds of rape fantasy stories written about her. He was later arrested for stalking another Asian woman.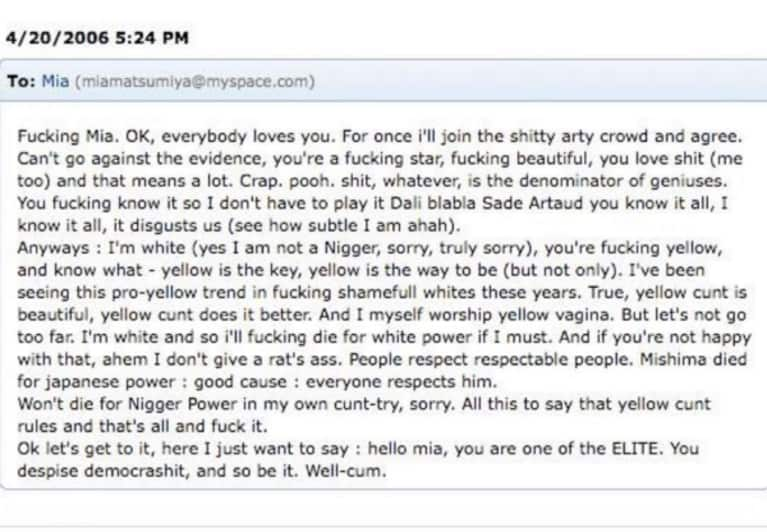 "Being 4'9", Asian-American, and a musical performer has sort of been a nightmare combination when it comes to harassment," Matsumiya told The Huffington Post. It seems to attract an insane amount of unacceptable, predatory behavior."
But that doesn't mean she should just disconnect from the Internet for all of eternity. She's not the one who needs to change her behavior.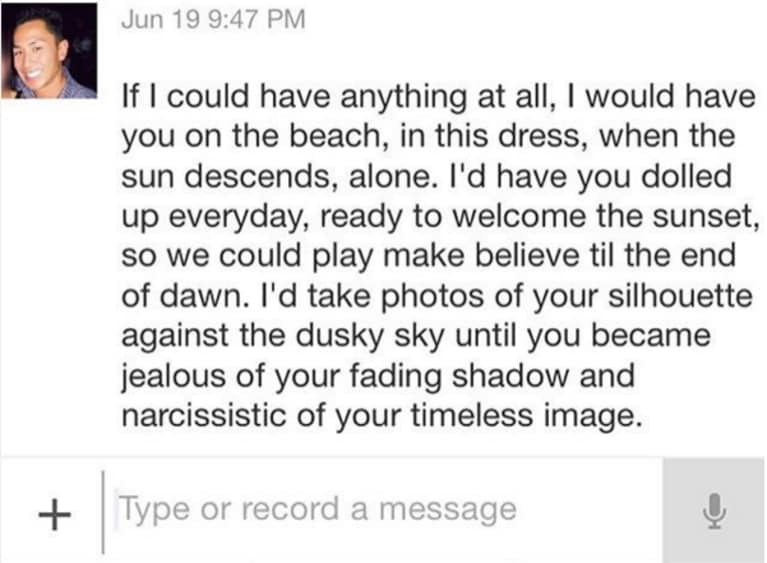 By sharing these examples of harassment, she's taking the power away from these predators, shining light on a dark truth, and standing up for women everywhere who experience shit like this on a daily basis.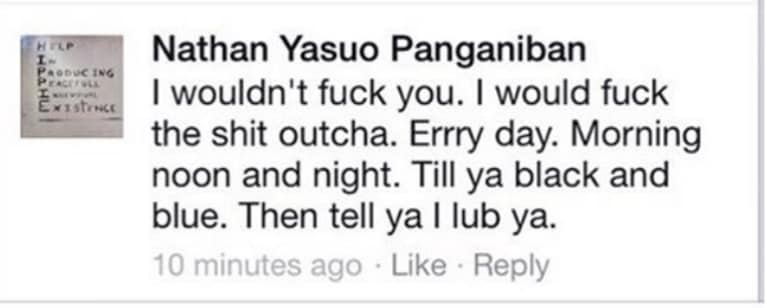 Check out Matsumiya's Instagram account here.