10 Meals Nutritionists Cook On Busy Weeknights
Weeknights are tough. You get home after a long day and feel completely ravenous. Maybe your fridge is stocked, or maybe you didn't have time to go grocery shopping — whatever the scenario, you need to eat, like an hour ago. Before you grab the chips and start munching, check out these easy, go-to suggestions from our favorite nutritionists, health coaches, and one trustworthy physician.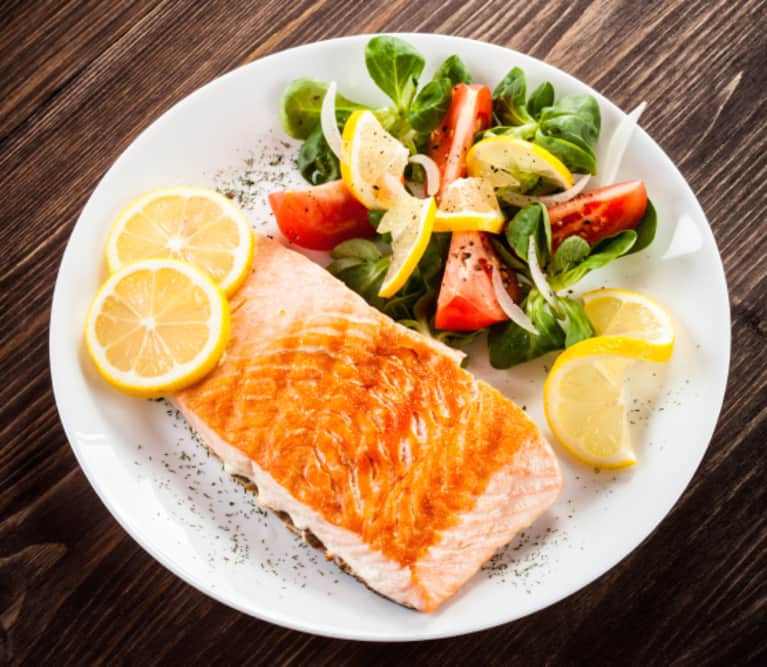 "I'm often on-the-go so no two nights look the same for me," says Robin Berzin, a physician and health coach, who specializes in women's nutrition and health. "That being said, you can usually find me enjoying a sustainable piece of fish along with roasted veggies or a kale salad."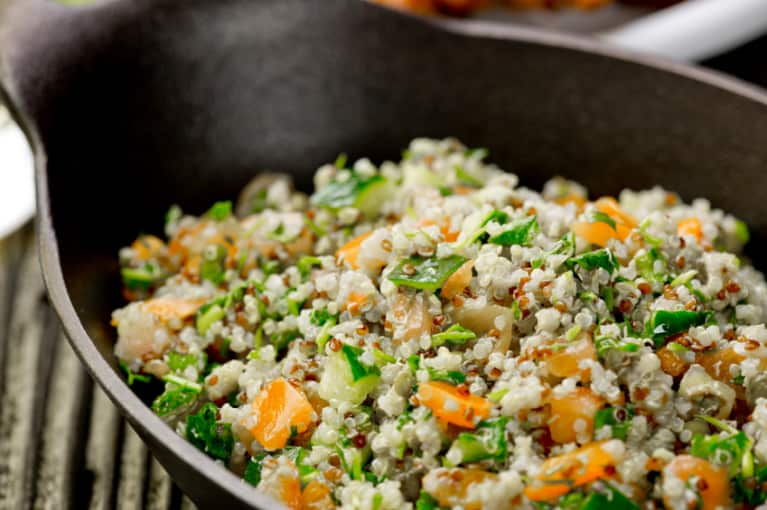 "I work with whatever I have in the fridge," says Talia Pollock, holistic health coach and author of the blog Party in My Plants. "I start with a base like quinoa, a sweet potato, or brown rice pasta. Then, I either sauté a variety of fresh veggies or boil frozen ones. Next, I add protein so this meal actually fills me up. I'll go for sautéed tofu, roasted tempeh, a veggie burger, canned beans, etc. Last, but not least, I have to add some flavor! So I'll make a pesto, use a healthy canned sauce, or just sprinkle on oil, vinegar, and some seasonings. I literally have a video outlining this entire easy and replicable process."
Butternut Squash Soup + Veggie Fritters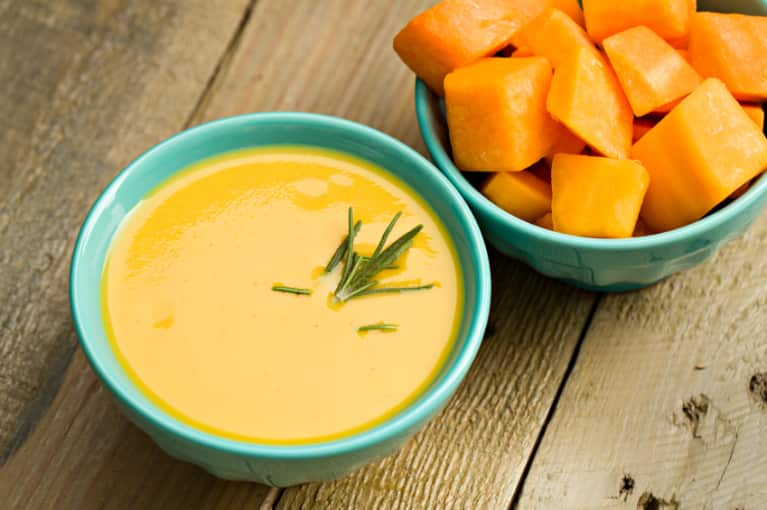 "These are my two favorite dinners when life gets crazy," says Elissa Goodman, a holistic health coach. "After a busy day, veggie fritters are easy to make and I love having soups prepared and ready to serve."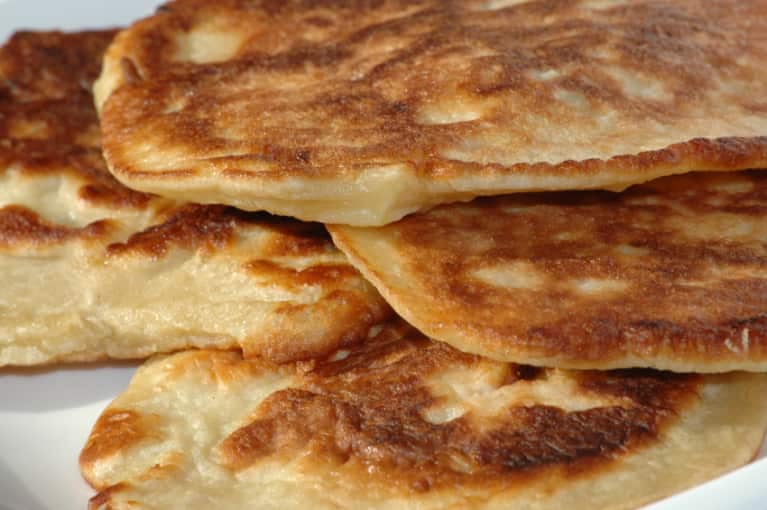 "Socca is on my regular rotation," says Rachel Meltzer Warren, MS, RDN, and author of The Smart Girl's Guide to Going Vegetarian book and blog. "It's basically a flatbread made from chickpea flour and water. I throw that together, warm up some tomato sauce for dipping, and put some greens like arugula with olive oil and lemon juice on the side. Voilà, dinner!"
Chicken, Green Beans + Rice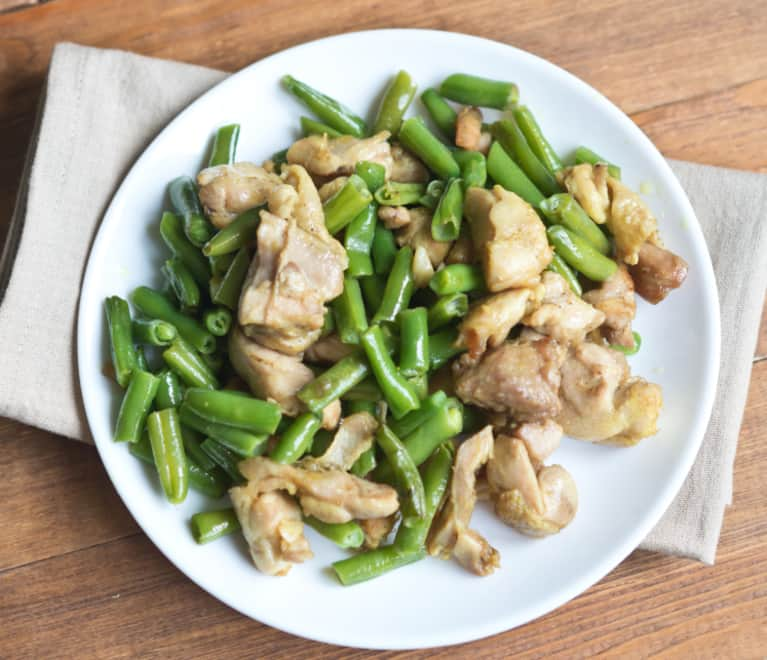 "I always keep a bag or two of gluten-free breaded chicken strips in the freezer along with frozen green beans and a bag of minute brown rice," says Emily Hein, RDN and author of the blog Zen & Spice Nutrition. "When we're in a hurry, we pop the chicken into the toaster oven, throw the green beans and rice in the microwave, and dinner is ready in less than 15 minutes!"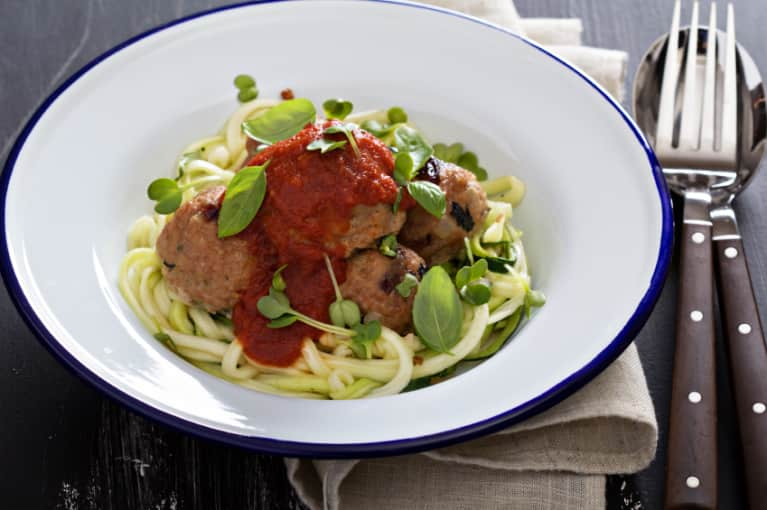 "I do a lot of batch cooking on the weekends to make weekdays a little less crazy. I always have chili, stews, and main-course soups in the freezer for the days when I'm too frazzled to cook," says Dr. Kellyann Petrucci, a naturopathic physician and certified nutrition consultant. "I also batch-cook meatballs and chicken and freeze them in small packages that will thaw fast. That way, I can toss together a chicken stir-fry or curry in minutes, or serve meatballs in a yummy tomato sauce over 'zoodled' sautéed zucchini."
Whole-Wheat Pizza + Veggies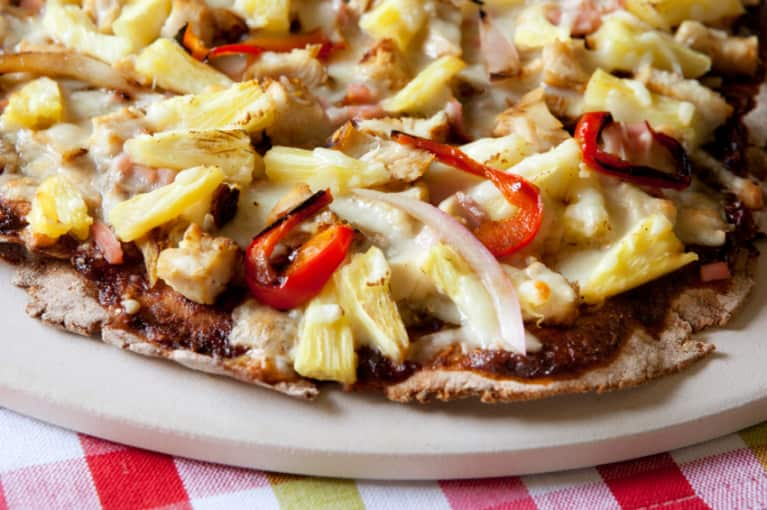 "My family loves my whole wheat-crusted pizza," says Bonnie Taub-Dix, owner of BetterThanDieting.com and author of Read It Before You Eat It. "This is a chance to add leftovers — anything from grilled chicken to roasted veggies. I add several different types of cheese including freshly grated Parmesan and shredded fresh mozzarella. With the addition of fresh crushed garlic and chopped grape tomatoes — this midweek specialty makes it feel like a weekend."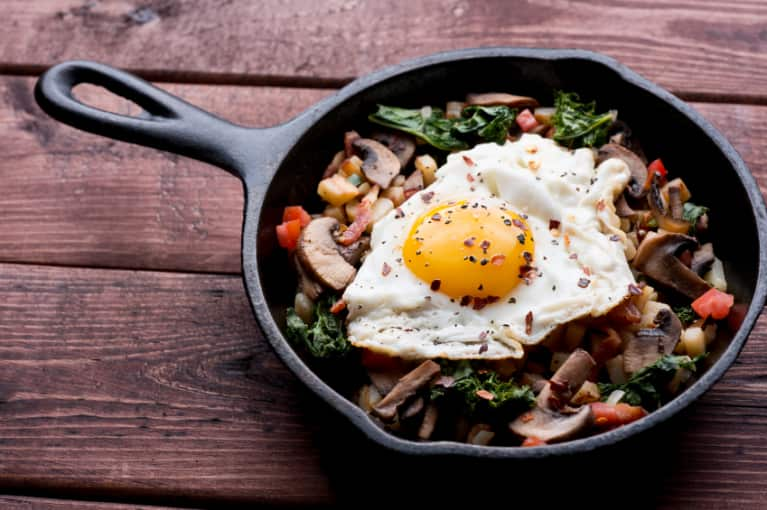 "Two fried eggs in coconut oil with sautéed mushrooms and kale and a baked sweet potato. It's simple, fast, filling and nutritious!" says Robyn Coale, RD, and author of the blog The Real Life RD.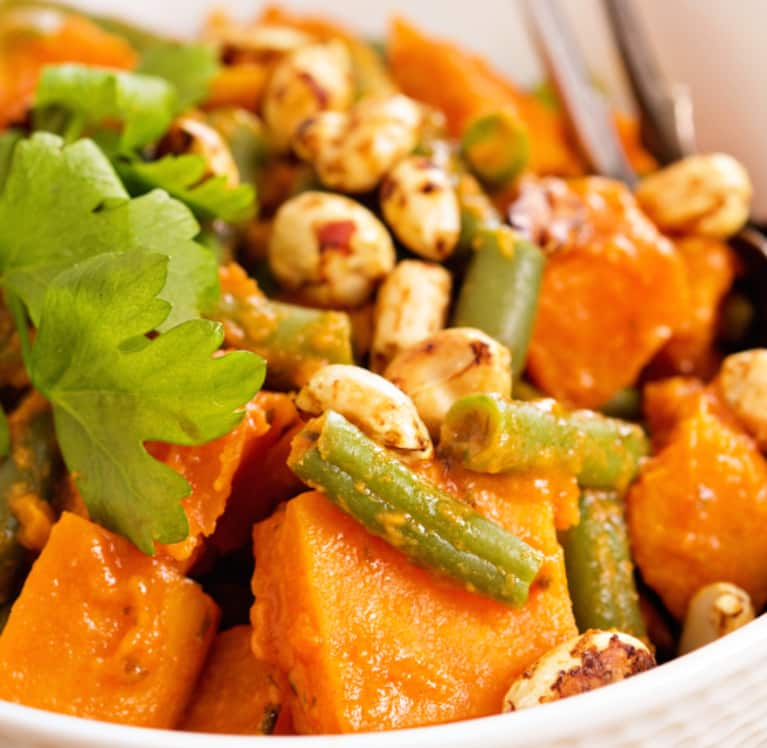 "On busy nights, I make sweet potato hash with seasonal vegetables and eggs, black beans, or crumbled tempeh," says Rachael Hartley, RD, and author of the blog Avocado-a-Day Nutrition. "For seasoning, I love to add a little spice from chipotle chilies or hot sauce. My Southwestern tempeh and sweet potato hash has become my go-to recipe."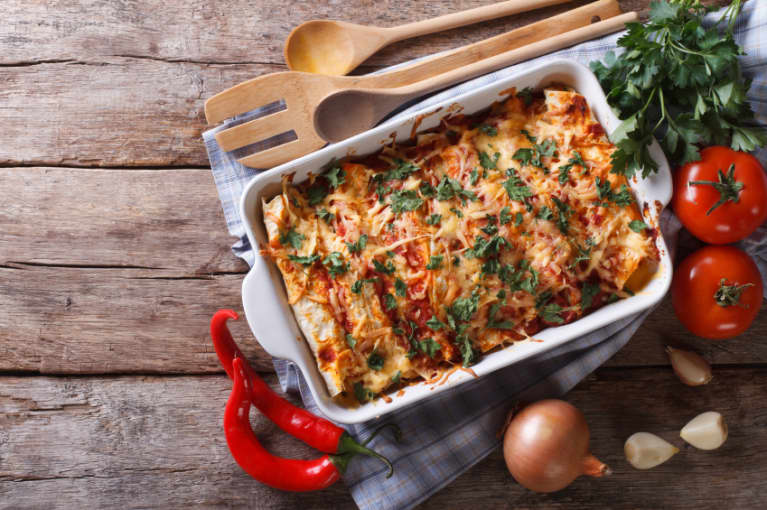 "I resort to my all-natural chicken enchiladas," shares Jenna Braddock, RDN, and author of the blog Make Healthy Easy. "This is a great recipe to make with any leftover meat or beans. I like to add extra veggies, too, like zucchini, spinach, or lots of peppers."
Photos courtesy of iStock

For more food tips from nutritionists, check out these stories: