A Journey to Truth: Yoga & The Wizard of Oz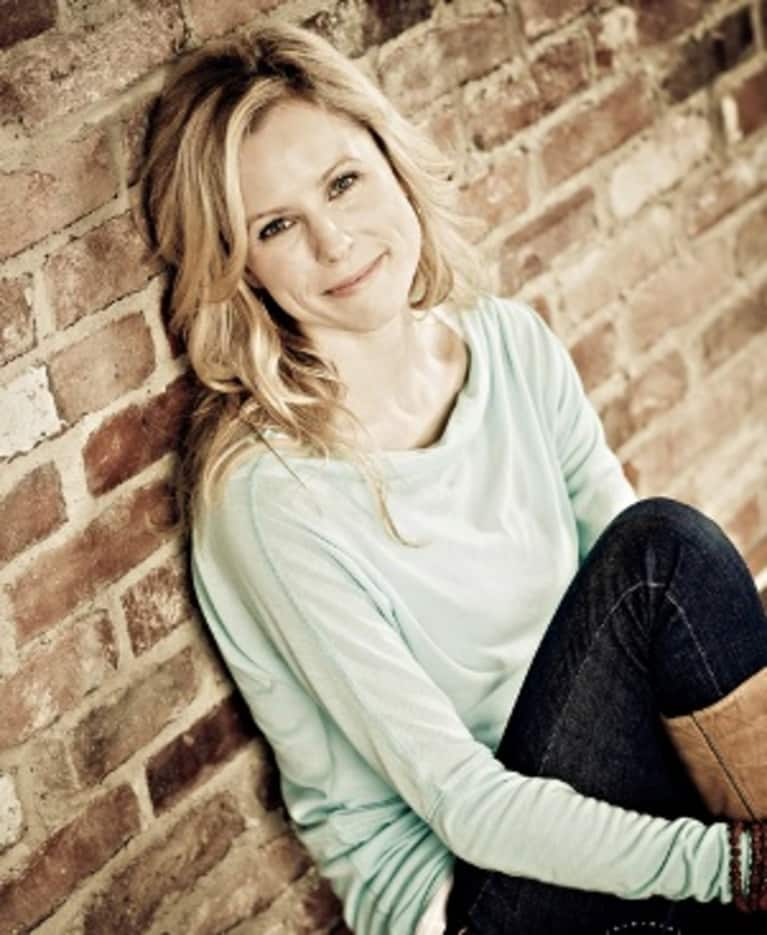 I think I may have watched The Wizard of Oz a few too many times as a little girl. For one, it filled me with a pretty crippling fear of tornadoes. Growing up in Indiana, that was a very consuming fear to have. Whenever a tornado watch was issued, not even a warning, but just a watch, I would grab all of my dolls and stuffed animals, the true necessities, of course, and set up camp in the basement until the storm passed. I had nightmares of being swept away in the swirling tunnels of destruction. And, while I loved the Lion and the Tin Man, I had no intention of being carried away to a place with scary, flying monkeys and cackling witches with long, bony fingers.
More importantly, however, I developed this very deeply held belief that there was some hugely powerful and omniscient entity, almost like a governing body, that had all of the answers to everything. This belief mirrored the way that Dorothy viewed the Wizard of Oz himself; believing that he held all of the answers, knowing that if she could only get to him that all would be revealed to her. All until she discovered the truth, of course. But, the true message of the story was lost on me at such a young age.
And, for a very long time I found myself walking down my own version of the yellow brick road trying to find the source that held all of the answers. Wandering and winding and looking and seeking, hoping to encounter just the right person who was part of this all-knowing entity. Hoping to find the one who had the answers to all of my questions; the one who could tell me what to do and what not to do, who to be and who not to be. Believing that everything was black and white, cut and dry, and that this magical entity was the omnipotent architect of what was right and what was wrong, of all that was certain and absolute. Believing that they had all of the answers. Believing that I had none.
Maybe you, too, can identify with the feeling of not knowing which direction to go in life? Or, maybe you have experienced doubt about what your purpose should be? Maybe you have questioned who you truly are? And, maybe, just maybe, you are familiar with the inclination to believe that someone else knows better than you do?
Truth be told, I know that I can't blame this thinking entirely on Dorothy Gale. Many traditions teach us to look outside of ourselves for all of the answers. We are taught to look up and out and down and all around to find the truth. Many traditions teach us to look everywhere else except for in, that is.
But, not yoga. Yoga is all about going in.
Yoga takes us off of the yellow brick road and puts us on a one-way street that moves right through the muscles and the bones, straight into the center of our hearts and souls, re-connecting us powerfully and profoundly to our truth, to our true essence. Yoga encourages us to turn away from the litany of distractions and instead to tune in to the present moment. Yoga teaches us to be here now. And, when we are fully present, we are fully alive. And, when we are fully alive we are able to re-connect to our truth, finding ourselves more deeply aligned with our higher selves, our true nature.
That's not to say that there aren't serious road bumps, detours and diversions that present themselves along the way, because there are. They show up all of the time in an asana practice, but they are just part of the journey that guides us to the place where our own, unique truth resides…within. There may be times in our lives that we find ourselves feeling disconnected from that truth, from that knowing. But, one of the beautiful things about yoga, and I'm referring to every aspect of yoga, not just asana alone, is that it is always there. It is always there to help remind us who we really are, to re-set our course to the place where all of the answers dwell.
The answers have never been somewhere else. The man behind the curtain was just that, a man behind a curtain. The answers and the truth have been within each of us all along.
May my thoughts, words and actions connect me deeper to my truth and may they align fully with my higher self. And may that, in turn, help to serve the greater good for all beings everywhere.