My Yoga Practice Playlist: Nikki Vilella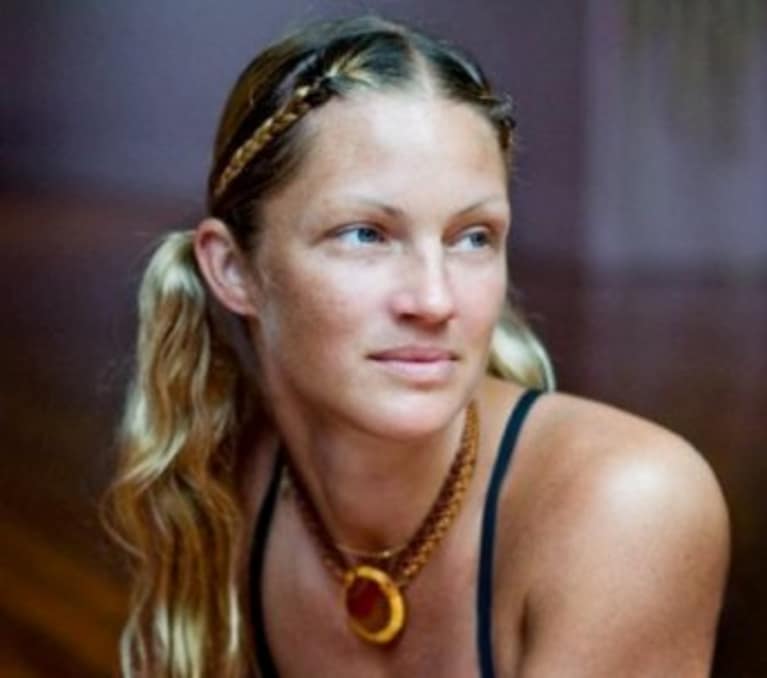 I believe that music and the asana practice are very parallel expressions of artistry. The musicians are expressing themselves through their instrument and the practitioner is expressing him/herself through various shapes.
That being said, I try to choose music that facilitates freedom within the asana practice for my students. I don't like to use music that has many words... I find it too distracting for both students and myself. It's more about a feeling the track invokes.... a good song can quite literally shift a yogis approach to a pose. Some deep grooves and base is always good...
1. We are the sons of our fathers ~ Itsnotyouitsme (Amazon)
2. The Sherpas Lament ~ Garth Stevenson (Amazon)
3. Dawn ~ Cinematic Orchestra (Amazon)
4. Buddy ~ Plaid (Amazon)
5. Egypt ~ Water (iTunes)
6. Definition ~ G stoned (Amazon)
7. My Secret Place ~ Garth Stevenson (iTunes)
8. Mistral ~ Loscil (iTunes)
9. Hollie ~ Helios (Amazon)
10. Blues For Uncle Gibb ~ Broken Social Scene (Amazon)
11. Codex ~ Radiohead (Amazon)
12. Eye of the Soul ~ Deepak Chopra (iTunes)
13. In Accordance ~ Christopher Bissonnette (Amazon)
14. Feel Good Lost Reprise ~ Broken Social Scene (iTunes)
15. Green Arrow ~ Yo La Tengo (Amazon)
16. 1/2 ~ Brian Eno (Amazon)
17. Lakota Lullaby ~ Robert Tree Cody (Amazon)
18. Singing Bowls & Bells ~ Jane Winther (iTunes)