5 Tips For Perfect Posture At A Standing Desk (Photo)
It's no surprise that sitting at your desk for eight hours a day isn't great for your body (in fact, studies suggest it's slowly killing us). If you're anything like the mbg staffers, you may have invested in a standing desk.
While it's a great idea, there are ways you can stand incorrectly, too. We know, we know. It's a lot to deal with, so we've simplified things for you. Check out this infographic with five easy tips for standing at your desk.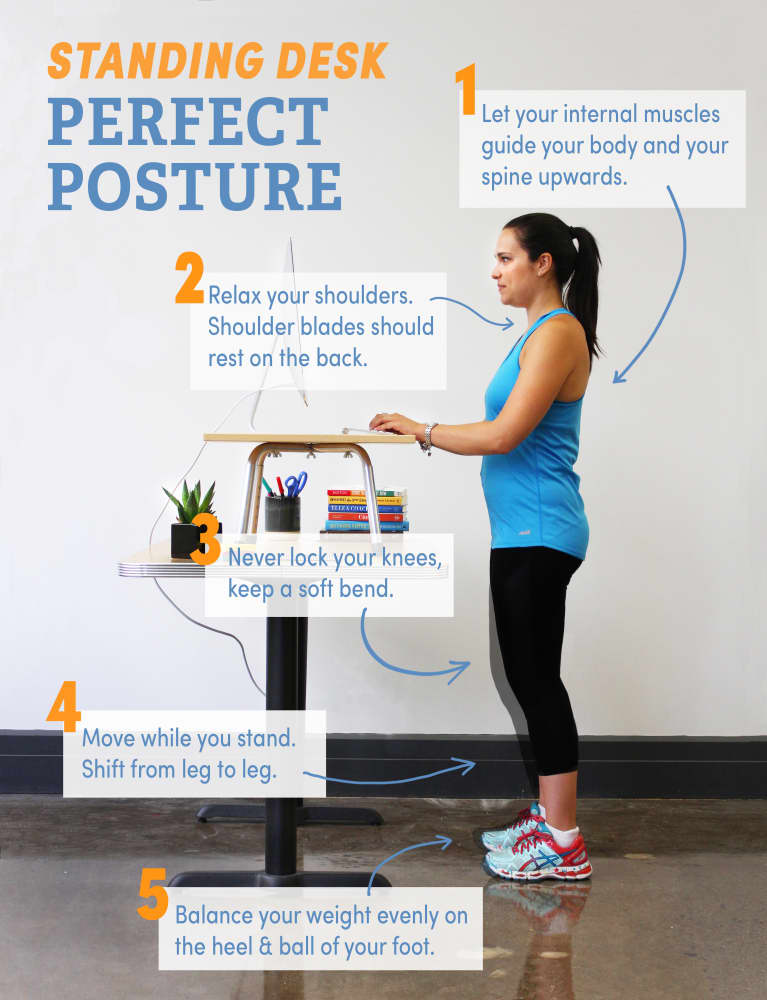 Here are a few more mbg-approved posture tips:
Infographic designed by Chloe Bulpin; posture tips provided by Joan Arnold