My 10 Go-To Places For Juice In North America
Traditional bucket lists include things like:
Go on an adventure in a far-off land.
Learn a new language.
Move to a dream city.
All these experiences can make our lives more exciting, but the reason we crave these activities is because we want to feel more fulfilled and connected to the best version of ourselves — and one of the easiest ways to do that is to eat healthy.
Finding the right juice bar is a priority when I travel. As a wellness coach who loves adventure, I try as many juice bars as I can in each new city I visit.
What I found was a new go-to list of juice bars you must visit for health and happiness. Check them out on your next trip.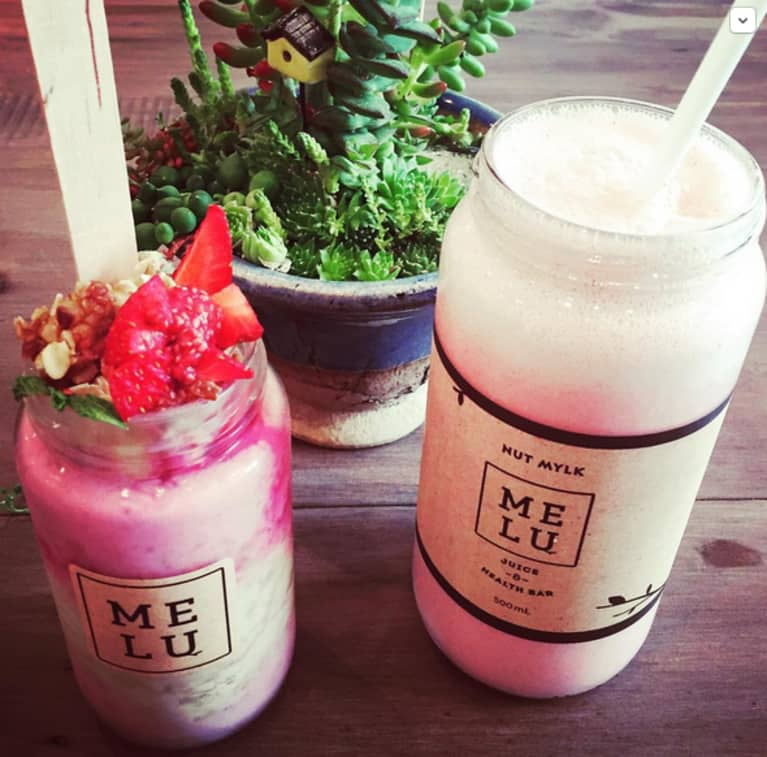 1. MeLu Juice & Health Bar (Vancouver, British Columbia)
1110 W. Pender Street, Vancouver, British Columbia
Incorporating unique ingredients inspired by herbal therapy and using as many super-foods as possible, this health bar packs a wholesome punch.
Try The Pink Elephant Nut Mylk: activated cashews, strawberry, raw vanilla bean, agave nectar, Himalayan pink salt.
2. Café Gratitude (Los Angeles, California)
Multiple locations
Café Gratitude is a collection of 100 percent organic, plant-based restaurants specializing in gourmet cuisines, but their cold-pressed juices and organic smoothies are in a class of their own. Their philosophy is simple: Food and people are a celebration of aliveness.
Try the I Am Wonderful: watermelon, hibiscus tea, mint.
3. Kure (Portland, Oregon)
518 SW Taylor Street, Portland, Oregon
Kure was founded in 2011 by Nate Higgins and Nick Armour, two friends sharing a passion for pushing limits and having a tremendous amount of fun doing it.
Their goal is to facilitate balance, because let's face it: Life throws challenging choices at us every single day. The moment you walk in you feel instant awe as balance sets in.
Try the Blue Majik: cold-pressed cashews, cinnamon, maple syrup, blue algae, filtered water.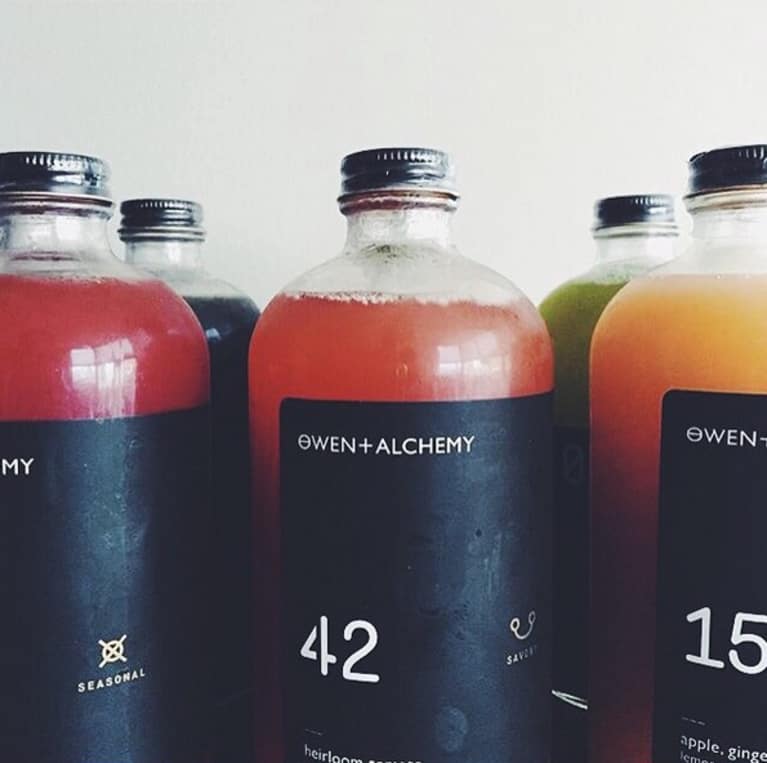 photo Instagram @owenalchemy
4. Owen and Alchemy (Chicago, Illinois)
2355 N. Milwaukee Avenue, Chicago, Illinois
Driven by community, health, and sustainability, Owen and Alchemy raises the bar for all juice companies. They work personally with farmers whose techniques ensure safe practices for both the workers and the produce they provide.
Their bottles are uniquely designed to be given new life after you finish your juice. (They make excellent water bottles and vases.) Teaming up with certified holistic health and wellness coaches and world-class yogis, this company is committed to serving as the hub of health and happiness.
Try Green 6: kale, coconut water, parsley, romaine, ginger.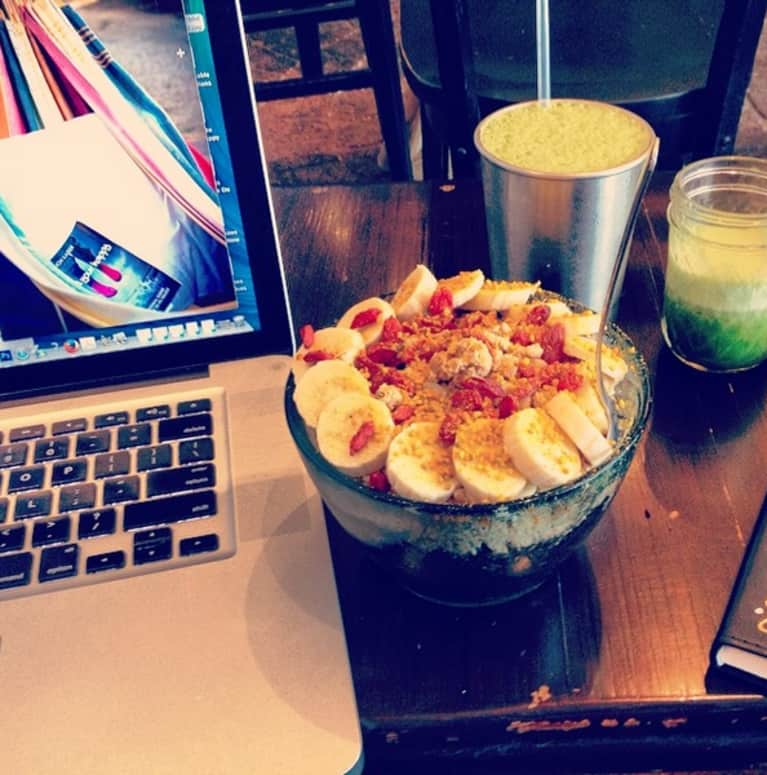 5. Choice Health Bar (Maui, Hawaii)
1087 Limahana Place, Lahaina, Hawaii
Quite possibly the best açai bowls in the world (I'm a little biased, as I wrote my last book daily from this café), the aloha spirit is infused into everything here. This little café in Lahaina has ample seating space for you to enjoy your raw food, juice, or garden sushi.
When in Hawaii, do as the locals do, and order the Wow Maui smoothie: papaya, pineapple, strawberries, banana, and coconut water.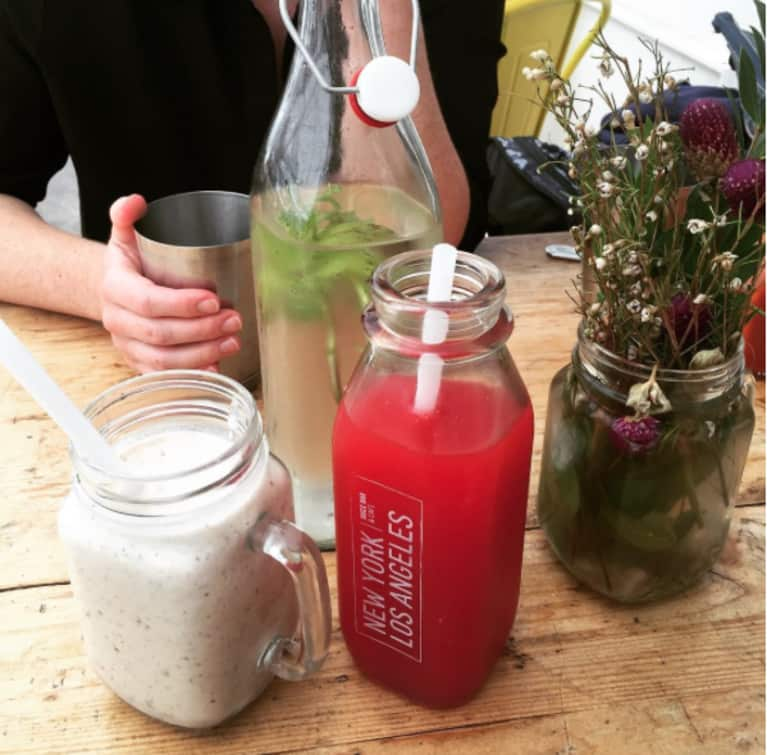 6. The Butcher's Daughter (New York City)
19 Kenmare Street, New York, New York
This Nolita restaurant and juice bar ventures far outside the box. While other shops stick with conventional fruits and vegetables and the go-to greens, The Butcher's Daughter goes for surprising combinations with a chef's eye on robust flavor.
Try the Honey Bee: grapefruit, turmeric root, yuzu, kumquat, Anjou pear, honey, bee pollen.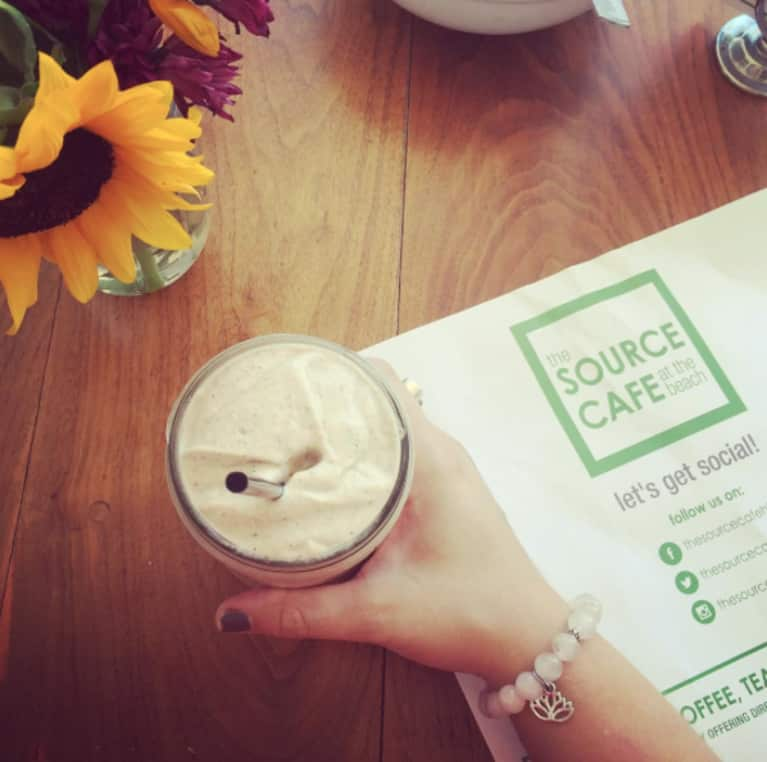 7. The Source Cafe (Hermosa Beach, California)
509 Pier Avenue, Hermosa Beach, California
The Source Cafe believes that healthy bodies, inner strength, and a positive outlook all come from the quality of the food we put in our bodies. The juice is freshly made from the appropriately called "Drinkable Garden."
Try the Friendly Thyroid: coconut water, romaine, fennel, cucumber, dandelion, parsley, ginger, mint, lime.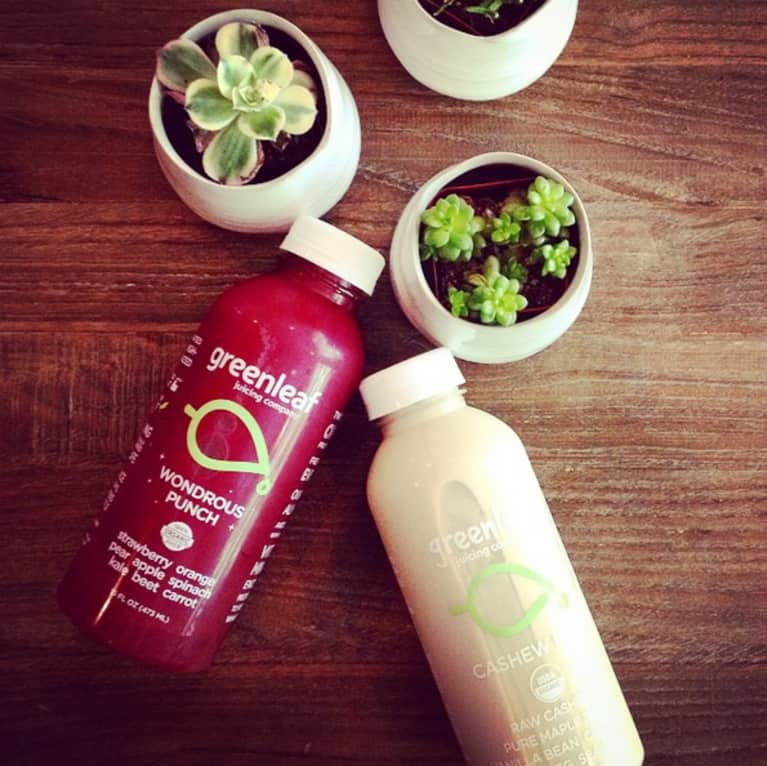 8. Greenleaf Juice (Portland, Oregon)
810 NW 12th Avenue, Portland, Oregon
Greenleaf is dedicated to nutrition-focused, sustainable, and affordable products. All the recipes are crafted to maximize nutrition but not sacrifice taste.
Try the Wondrous Punch: strawberry, orange, pear, apple, spinach, kale, beet, carrot.
9. Healeo (Seattle, Washington)
1520 15th Avenue, Seattle, Washington
Unlike traditional juice bars, Healeo invites you to sip and stay awhile. With gorgeous interior design and open loft-like space with tons of natural light, this juice bar welcomes you.
Their team is knowledgeable about whole-food nutrition and will consult with you on your individual nutritional needs. With juice names like Health Pure Simple Health and Skin Detox, you know you're in for a healthy healing treat.
Try the Orange Grapefruit: cayenne, grapefruit, orange, and turmeric.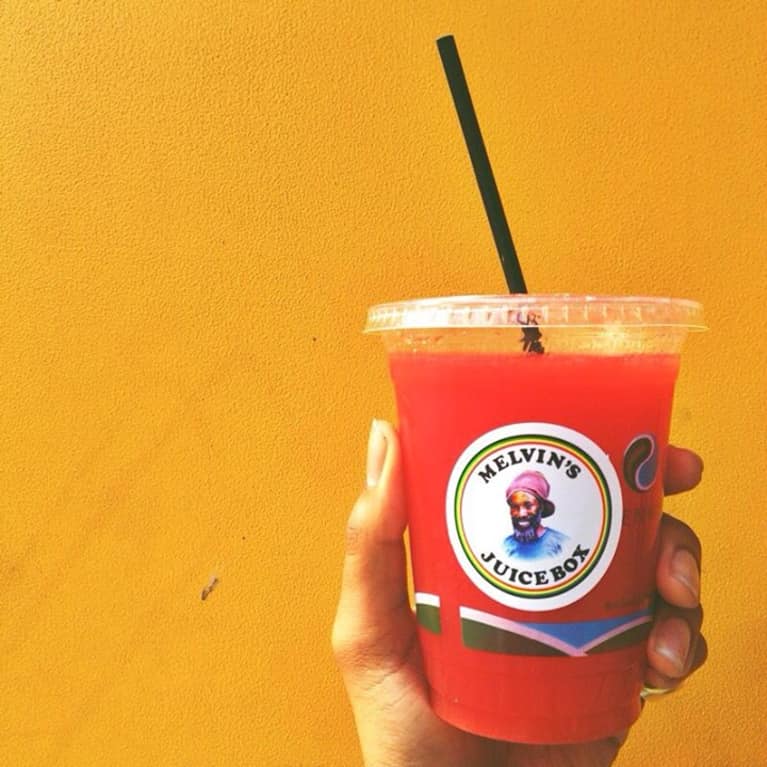 photo via Facebook @melvinsjuicebox
10. Melvin's Juice Box (New York City)
130 W. Houston Street, New York, New York
Melvin Major Jr. is a downtown juicing legend and a 20-year veteran of New York's fresh, organic juice scene. Melvin has garnered a cult following with his always-sunny disposition, his sense of health and vitality, and his 100 percent organic and incredibly tasty juices.
Coconut shows up on the menu often — like in the Cococado with coconut and avocado.
Are you craving cold-pressed juice now? I sure am! Did your favorite juice bar make the list?
Want more good juice? Start here:
Cover Photo Credit: Getty Images
All uncredited photos courtesy of the author via Instagram @ShannonKaiserWrites