Working for Good: Q & A with Jeff Klein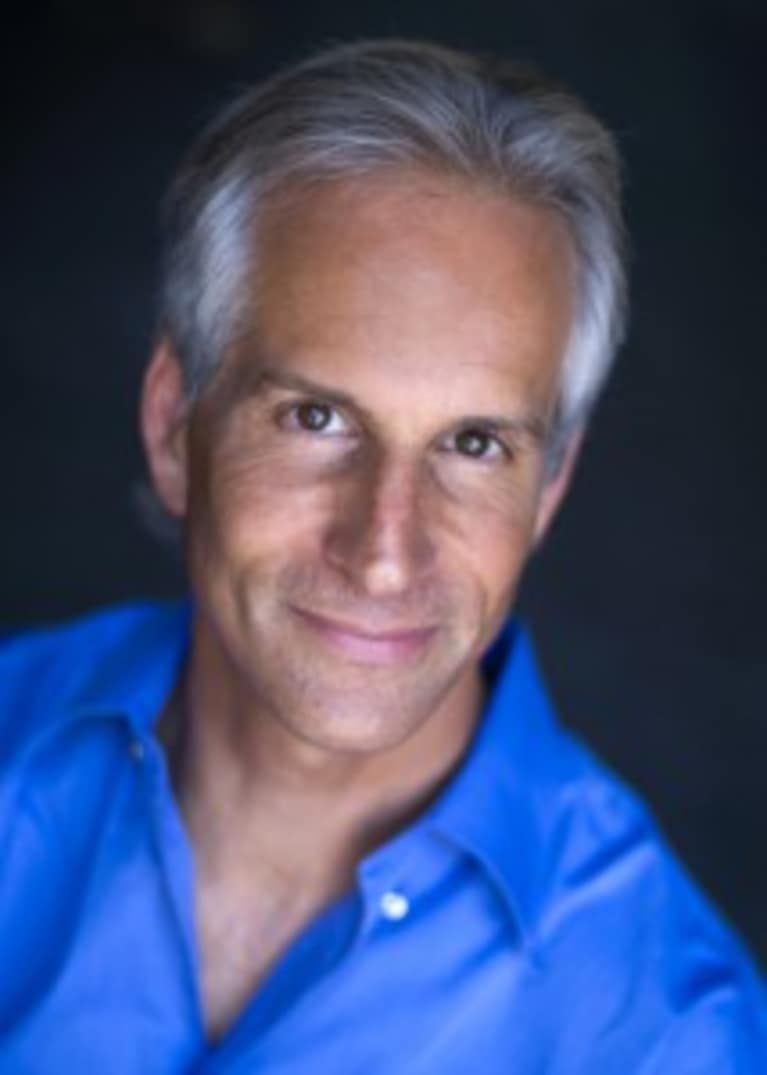 Jeff Klein is a founding trustee of Conscious Capitalism, Inc. and author of the award-winning book, Working for Good: Making a Difference While Making a Living. Quite simply, Jeff gets the intersection of positive social change and business better than anyone.
Whole Foods Market CEO John Mackey says Working for Good "makes remarkable use of story and guided reflections to provide readers with insights on how to uncover one's best self and help co-create businesses where everyone flourishes." I agree. But beyond having a great mission and great endorsements, Jeff is just one of those guys who's really smart, really in-tune with the evolving world of wellness, and a great listener -- the type of guy I'm glad to say I know.
Jeff talks to us about conscious capitalism, making change in the workplace (including yoga!), and more.
MBG: How would you definite Conscious Capitalism?
JK: At the core of Conscious Capitalism is a recognition of the role of awareness and a belief that Capitalism (and, specifically, business) are forms of human organization and can have varying effects, based on the consciousness -- the applied awareness -- of the people who comprise them. Capitalism is based on interdependence, interrelationship, voluntary exchange, value creation through the marketplace. Conscious Capitalism builds on these essential elements and adds new dimensions of awareness. We (the trustees of Conscious Capitalism, Inc.) have identified 4 core pillars of a Conscious Business, which are:
Purpose: recognizing that every business has a purpose beyond, yet including, financial return, and aligning the business with that purpose.
Creating value for all stakeholders: recognizing that a business is like an ecosystem, comprised of interrelated and interdependent organisms. In the case of a business, its stakeholders -- e.g. customers, employees, vendors, investors, the communities where it conducts business, the environment -- constitute its ecosystem. If the business creates value for all of them then the system will be strong, healthy and resilient.
Conscious Culture: a team of people who share vision and values, and a commitment to the purpose and to creating value for all stakeholders.
Conscious Leadership: leaders who act in service to the purpose and the stakeholders, and who cultivate leadership throughout their company and cultivate Conscious Culture.
Any little changes we can make that might result in significant change in our own workplace?
It sounds as though you are essentially applying the principles of Conscious Capitalism to your business. One thing I have learned through 50+ years of life and 30+ years of working (with the intention of Working for Good) is not to presume to know very much about anything. Life is such a great mystery, filled with so many unexpected twists and turns. And people have so many different perspectives and perceptions. If you can truly maintain an open mind and cultivate an expanded perspective, opening to possibilities and to the insights of others, the journey -- individually and collectively -- becomes more graceful and delightful.
What do you tell someone who feels their current employer doesn't embody their values and wants to find a career/path that does?
It depends on the circumstances. Usually, I ask if the person sees any opportunity for expressing themselves – voicing their concerns and issues – within their current context, to explore what openings and connections might occur. This includes reaching out to colleagues who may have similar experiences or perspectives, and to "bosses" or supervisors who may seem to be adversaries but may end up being allies, if we can identify and connect on common ground. If there are none or if their attempts fail, then I recommend what I have done many times in my life and career: move! Find or create something new and different.
How do practices like yoga, mindfulness, and meditation make for a more productive workplace? Do you see more companies realizing this?
These practices and others cultivate awareness and presence, reduce stress and foster an expanded perspective, all of which are essential for individual and collective growth and development. And more companies are definitely recognizing this!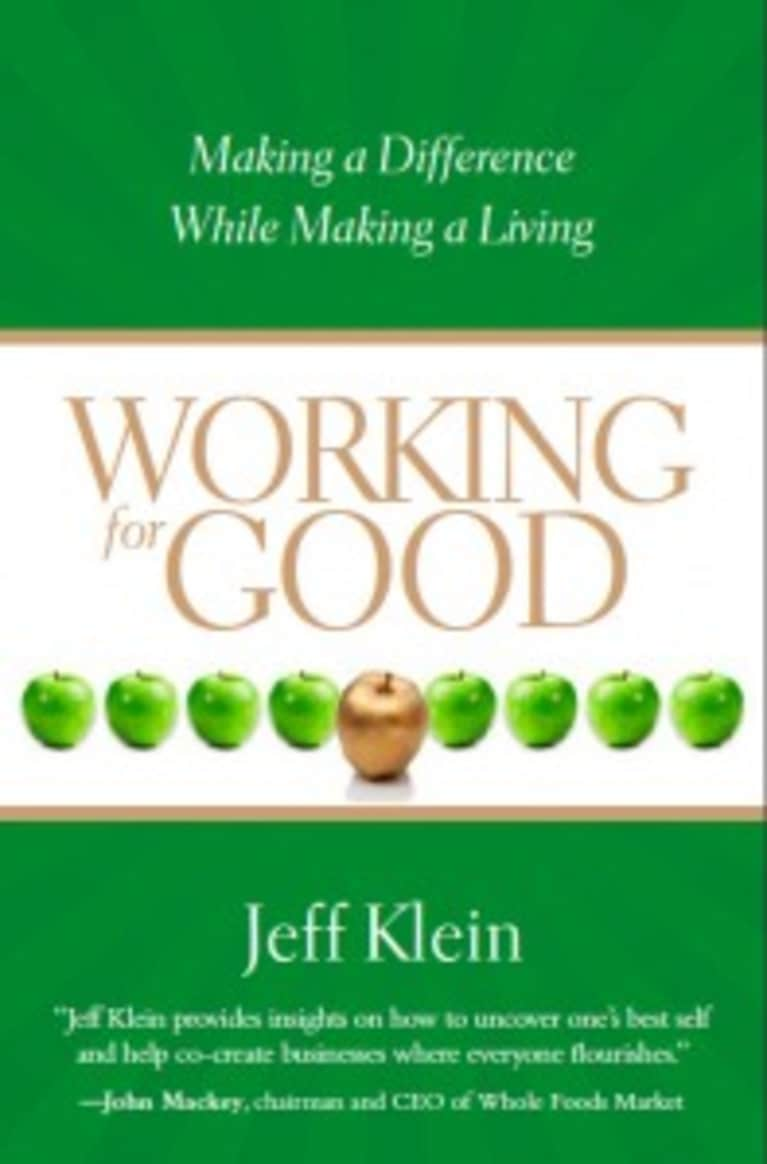 Favorite quote that sums up what "Working for Good" is all about?
The process is the product. This one came through while I was writing my book and reflects my belief that how we do what we do, how we treat ourselves and each other, is essential to what we create, especially if we presume to be making a difference, creating a "better" world.
What "Working for Good" trends do you see? Any predictions for 2011? In five years?
I see an increasing recognition of the relevance and even importance for business of cultivating awareness, treating people and planet with respect, embracing collaboration as well as individual learning, growth and development. Since business is the most powerful form of human social organization and work is the place that most people spend most of their productive, creative time over the course of their lives,
You've worked with and know some amazing people -- is there anyone you haven't met that you'd like to meet? Anyone particularly inspiring?
I am fortunate to know many truly amazing people and to meet interesting and extraordinary people all the time. And, perhaps even more important, I am fortunate to have ever-deepening relationships with an expanding circle of wonderful people. As for anyone in particular I would like to meet -- I really don't pursue people. Rather I am open to discovering what teach person I meet is carrying: who they are and what the opportunities are to connect, learn and share.
What are you currently working on? What's next?
In various contexts, I am exploring the intersection or convergence of health/wellness with Conscious Capitalism and the principles of Working for Good. I expect one or more significant projects and businesses to emerge in this space out of this process.
For more on Jeff:
Working for Good on Amazon.com