No One Knows What To Say After A Miscarriage. These Surprisingly Honest Greeting Cards Could Help
It's never easy to talk about loss. But when it comes to miscarriage and still birth, we're often especially unsure what to say.
As many as 20 percent of pregnancies end in miscarriage. And yet, as our Realtalk series on fertility has been showing, it's still something that's rarely discussed. That only helps to further stigmatize fertility problems and leave loved ones unsure about how to show their support. As a result, many couples are left grieving alone.
That's why Jessica Zucker, a psychologist specializing in women's reproductive and mental health, wanted to do something to change this standard.
As someone who had suffered a miscarriage herself, she created the viral #IHadAMiscarriage campaign last year. While the hashtag sparked a national conversation and encouraged many women to open up, Zucker wanted to do more.
She had noticed that after her own miscarriage, many people never reached out because they were so unsure of what to say. "I got this sense that people didn't have the tools to come toward me, so instead seemed to move away from me," she told TIME.
So this year, in honor of Pregnancy and Infant Loss Remembrance Day on October 15, Zucker decided to launch a new line of cards geared toward those who are grieving a miscarriage, still birth, or infertility issues.
They're intended to say all the things a generic Hallmark can't, including truly honest sentiments like "Fuck 'Everything happens for a reason,'" and "I imagine you feel like shit right now."
"I think that the more we open up about our experiences and dispel the shame, the closer people can feel to one another," Zucker said. Check out her eight cards below: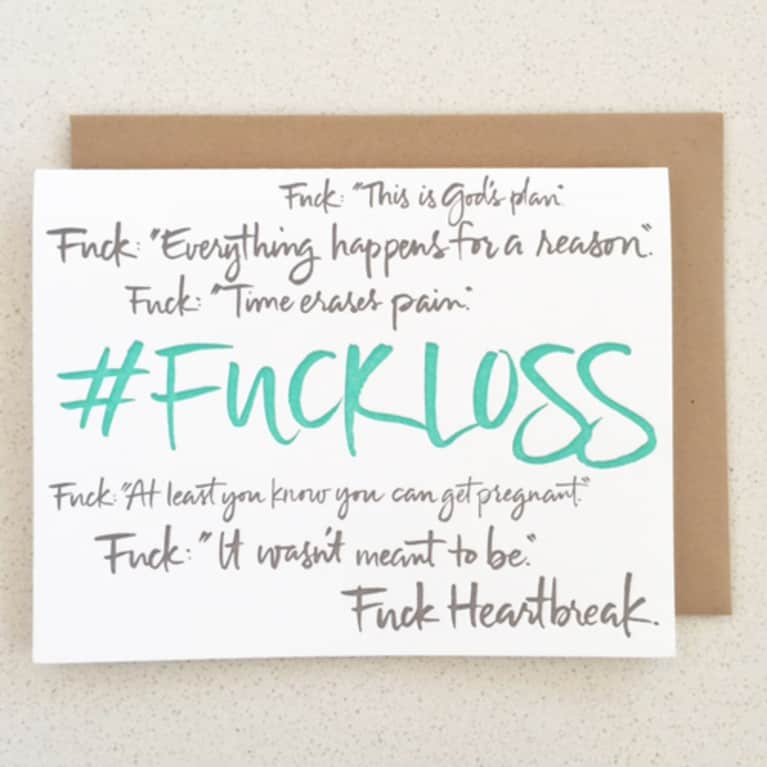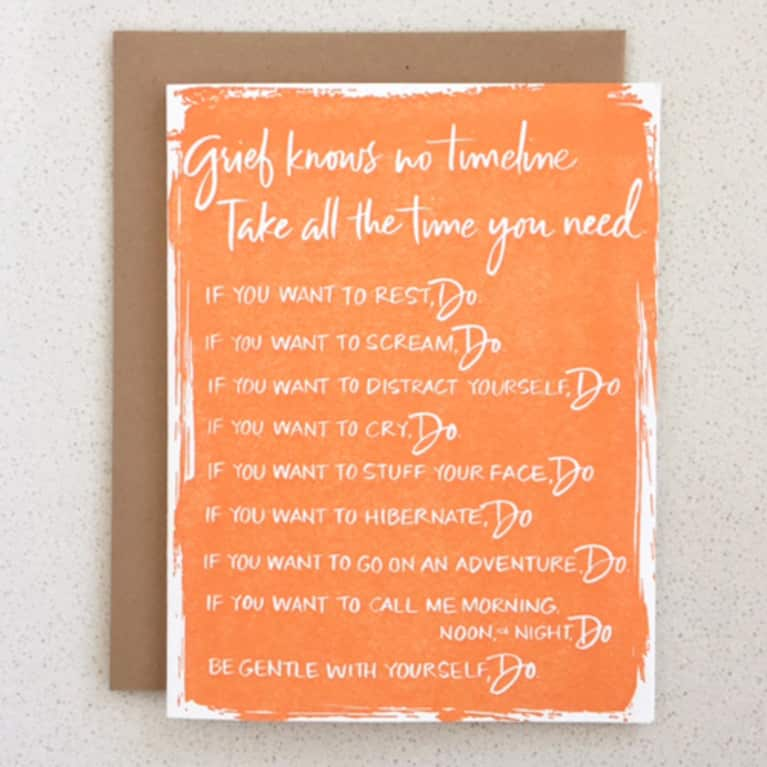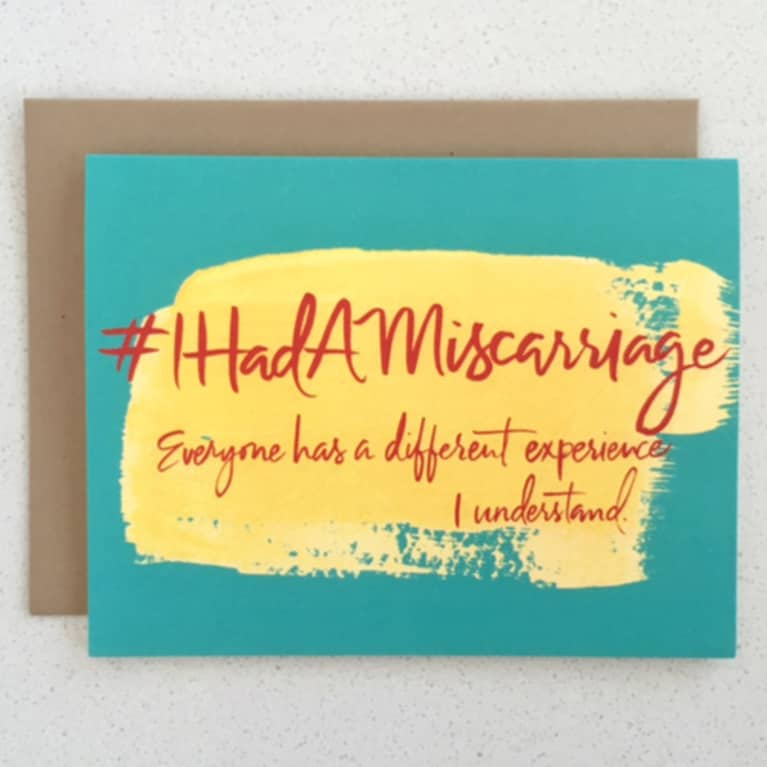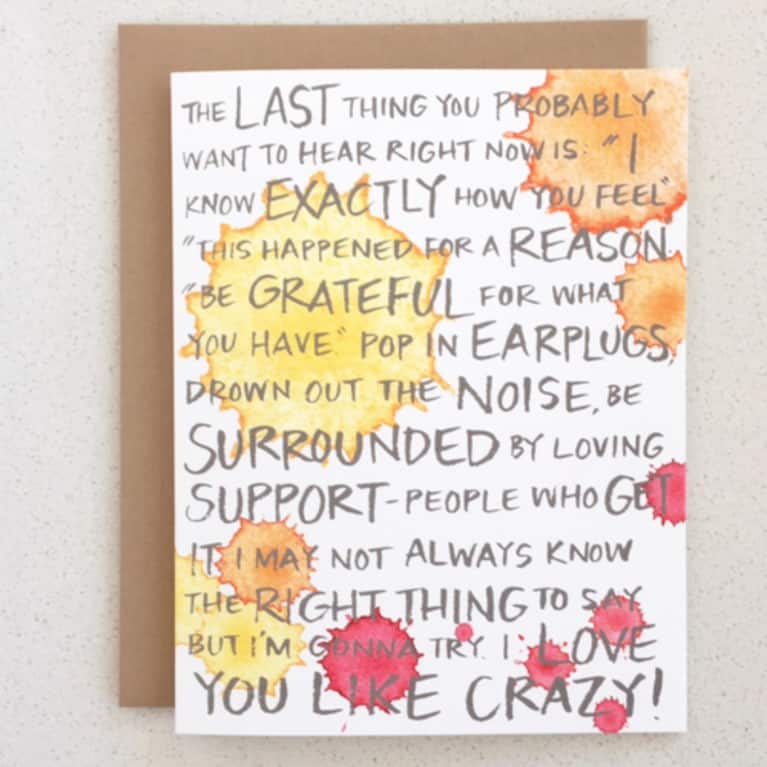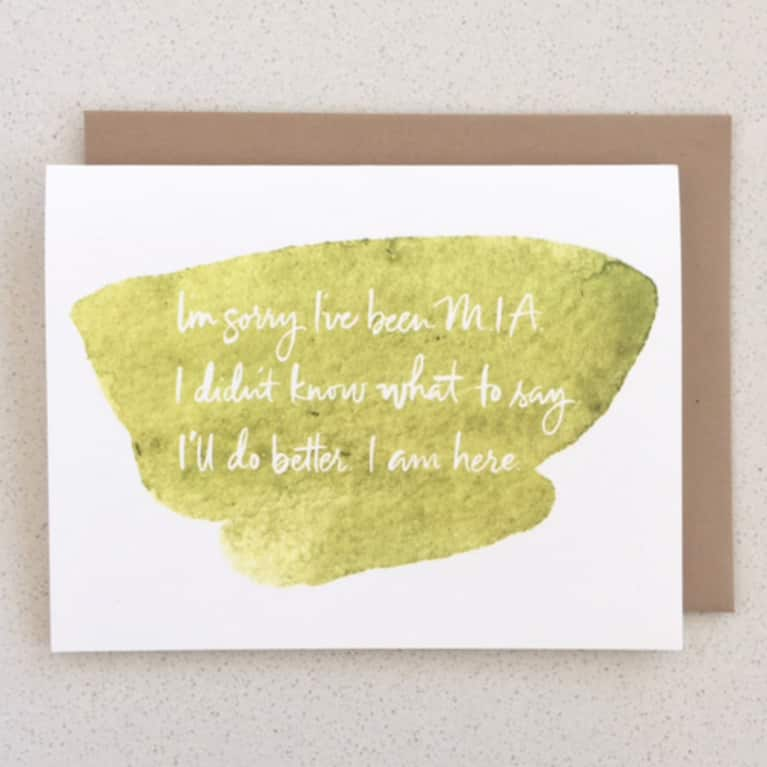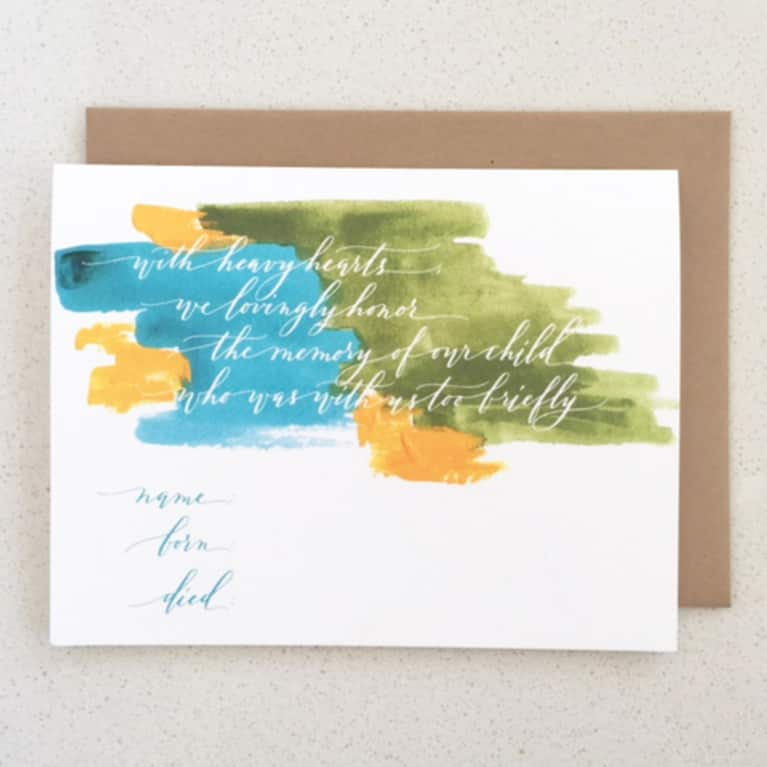 Pregnancy After Pregnancy Loss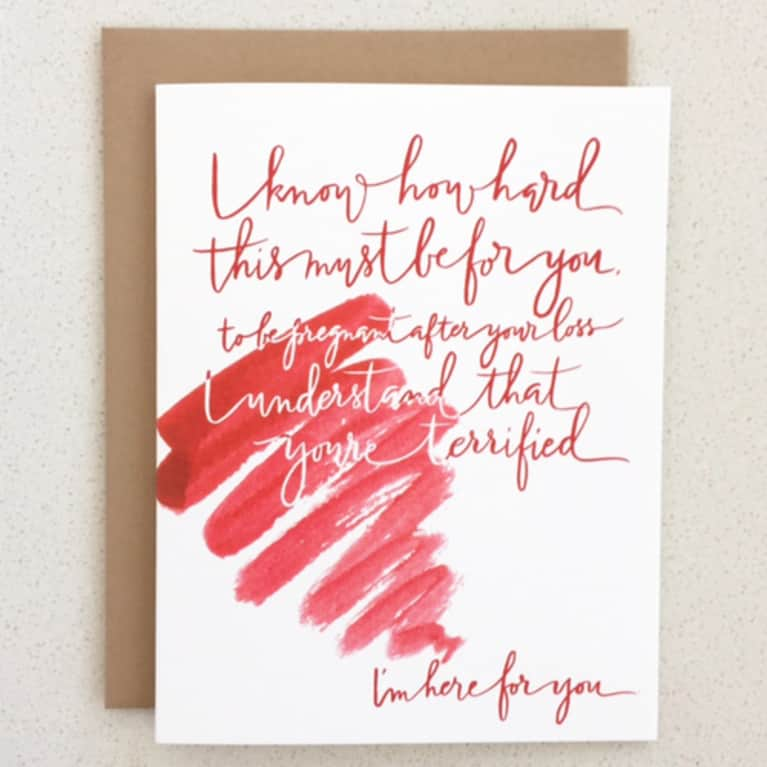 Photos courtesy of Jessica Zucker.