5 Ways To Make Your Space As Zen As This Breathtaking Yoga Studio
When your just-opened yoga studio is featured in the New York Times and Vogue, it'd be easy to let it go to your head. Yet that is so not the case at SKY TING YOGA. Co-founders Krissy Jones and Chloe Kernaghan offer a welcoming and open space for anyone ready to give yoga a shot — beginners included. We spent some time at their studio and wanted to show mbg readers what it's all about.
Check out one of NYC's hottest yoga studios, and snag their zen tips for making your home a more peaceful place.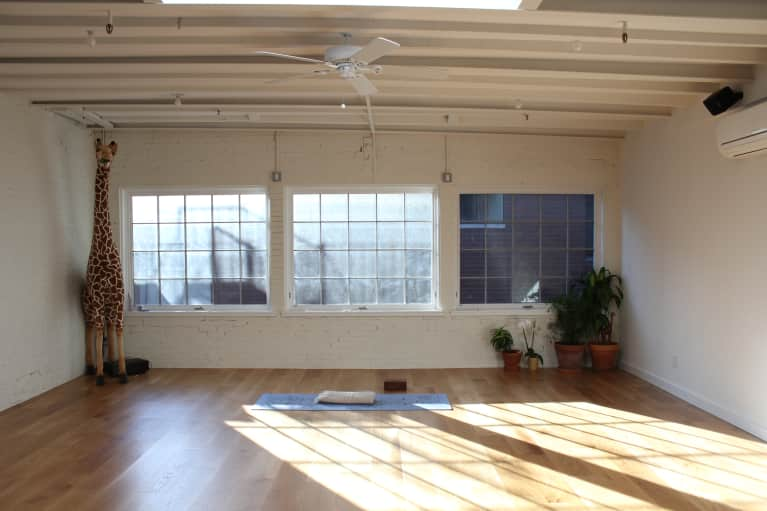 Located on a busy street in New York City's Chinatown neighborhood, SKY TING YOGA provides a quiet respite for its yogis. The studio space is inviting, light, and airy — a rarity in Manhattan real estate.
"We didn't want to feel limited to a style or too yoga-y," says Krissy Jones, co-founder and yoga director. "We wanted to create a place that feels comfortable and an oasis from the chaos of the city."
Steal their style: Bring attention to the major windows in your space. Don't cover them with curtains or shades; embrace natural light!
2. Follow the less-is-more rule.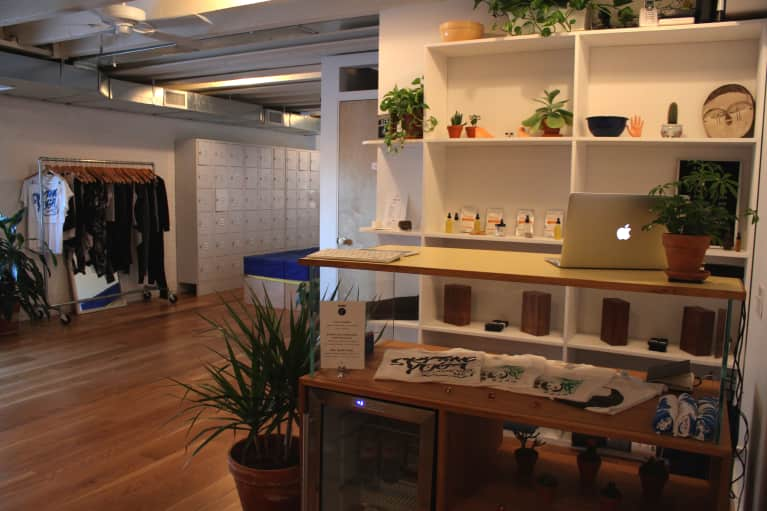 When you walk into SKY TING YOGA, there's little distraction. The bookshelves are sparsely decorated, and the staff makes sure you're the focus.
"We encourage our team of teachers and front desk staff to get to know the students, so when you walk into the studio, you feel at home. Community is so important to us," says Jones.
Steal their style: Don't overwhelm your bookshelves with trinkets or every book you've ever read. Decorate them with things that are important so they have more opportunity to shine.

3. Invest in some greenery.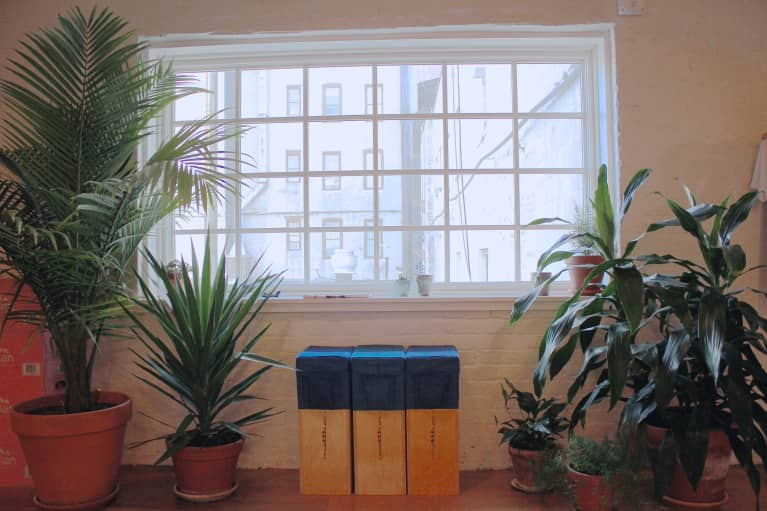 Plants, large and small, are welcome at SKY TING YOGA. Small succulents adorn the bookshelf when you walk in, while large planters bring your focus to the bright windows.
"Everything in the space was consciously selected, every detail of the studio," says Jones. "Including our giant giraffe and plant jungle."
Steal their style: Countless studies have found benefits to keeping houseplants like lower blood pressure, increased attentiveness, less anxiety, and more. Think your space is too small? Check out these adorable tiny gardens and get creative.

4. Orchids are always the answer.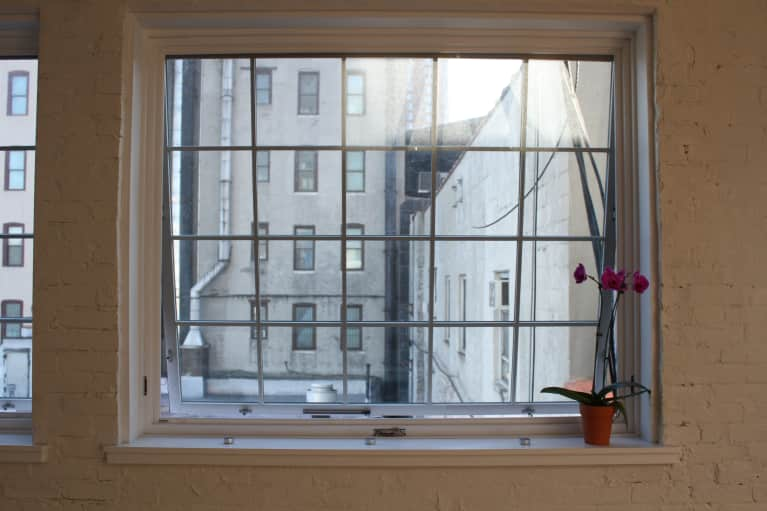 The studio space is pretty sparse without much decoration or fanfare, but a beautiful orchid provides the perfect accessory to a bright window overlooking the Manhattan Bridge.
Steal their style: If you're ever not sure what type of flower to buy, go with an orchid.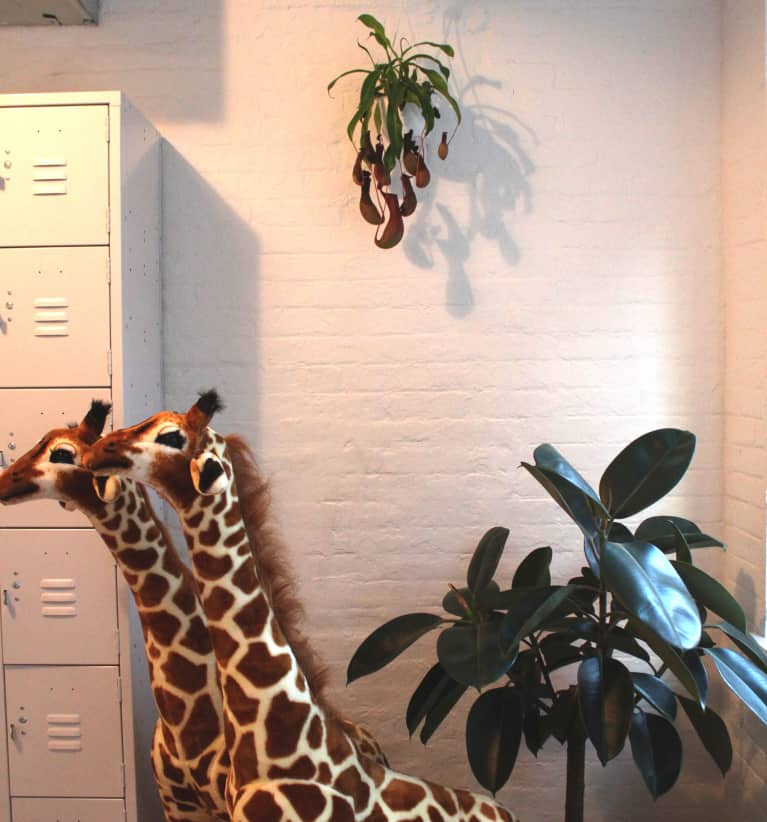 Giraffes are kind of a thing at SKY TING YOGA. There are two small giraffes in the downstairs area and two huge ones in the studio.
"Chloe and I want this space to reflect our relationship with yoga, which is ever-changing," says Jones. "It's not too serious and always with an undertone of joy."
Steal their style: Don't be afraid to let your personality shine through your space. Not every item has to be from Crate & Barrel or West Elm. Find a way to showcase your personality — however offbeat it might be.
Cover Photo Credit: Harry McNally
Gallery Images Credit: Emma Loewe