12 Inspiring Athletes (Ages 23 To 105) Who Will Make You Want To Go Running Right Now
Marathon season is almost here! The Bank of America Chicago Marathon kicks off on Sunday, and the TCS New York City Marathon follows about a month later, on November 1. While it's fun to get caught up in the hoopla and cheer for the crazy fast runners who finish the race before you're out of bed, it's equally as inspiring to see what some other, less-celebrated runners have been up to this year.
Take a look at some of our favorite runners who made headlines in 2015. Here's hoping they inspire you to lace up those kicks!
Hidekichi Miyazaki, 105 Years Old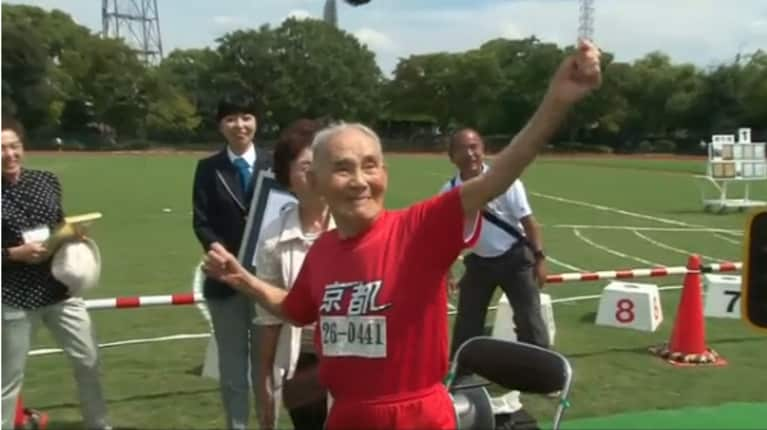 Miyazaki made headlines when he recently became the Guinness World Records oldest competitive sprinter after racing at the Kyoto Masters Athletic Autumn Competition. Miyazaki is relatively new to the fitness world, he reportedly only began running in his 90s, but he trains every day. As he told reporters last week, "I'm fit as a fiddle… The doctors are amazed by me."
Mirna Valerio, 39 Years Old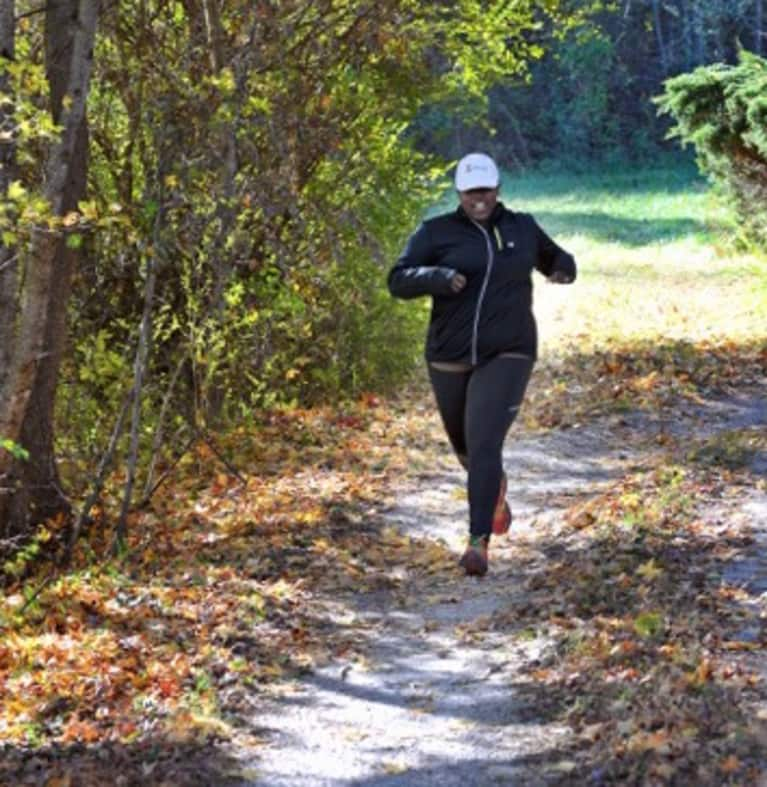 Valerio has been in the news a lot this year, thanks to the success of her blog, Fat Girl Running, where she shares her latest adventures on the trails. She loves to run but frequently gets double takes from people who are surprised that she doesn't look like a typical runner. What they don't know is that she's an endurance all-star who has completed six marathons, five ultra-marathons, and is inspiring people around the world to start running!
Photo courtesy of Tammi Nowack

Don Pellmann, 100 Years Old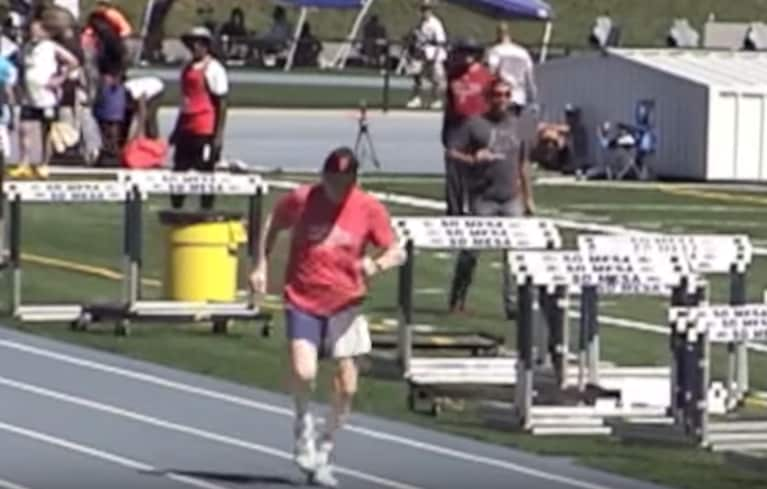 In September 2015, Pellman became the first centenarian to break 27 seconds in the 100-meter dash at the San Diego Senior Olympics. That's not all that he knocked off of the bucket list — he also broke records for men aged 100 and older in the shot-put, discus, and long jump. "I guess I have pretty good genes," he told the New York Times.
Millie Katzen, 65 Years Old
Grandmas can run — Katzen is signed up for the Bank of America Chicago Marathon, to take place this month. This will mark her 23rd marathon, and her sixth run through Chicago. Still need that extra kick to get into cardio? Katzen didn't start running until she was 46 years old. Her granddaughters will be cheering her on, and so will we!
Dr. Charles Eugster, 96 Years Old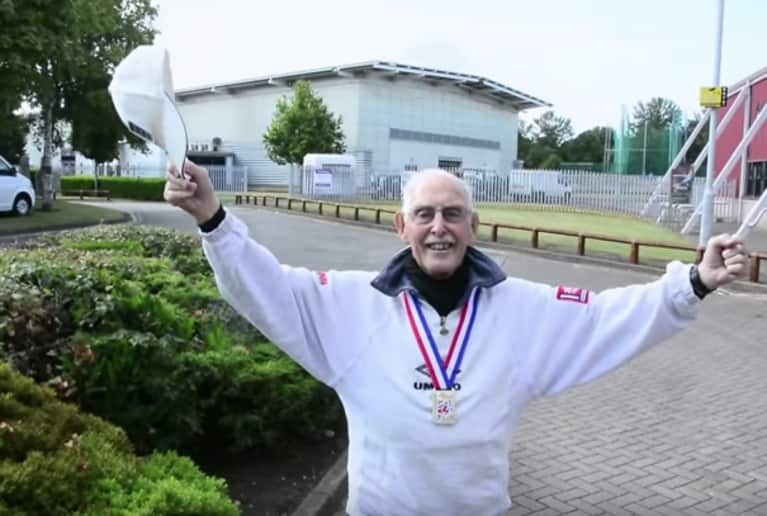 Meet this crazy Brit: Dentist Dr. Charles Eugster kicked serious senior butt at the British Masters Athletics Championship in Birmingham, England, this summer. He ran the 100-meter race in 23.78 seconds and the 200-meter race in 57.27 seconds (0.8 seconds faster than he ran last year). His inspiration? None other than the queen of England. "She is nearly 90 and she has a punishing schedule… I think she sets a wonderful example and all of her subjects should do the same," he told Barcroft TV.
Gunhild Swanson, 70 Years Old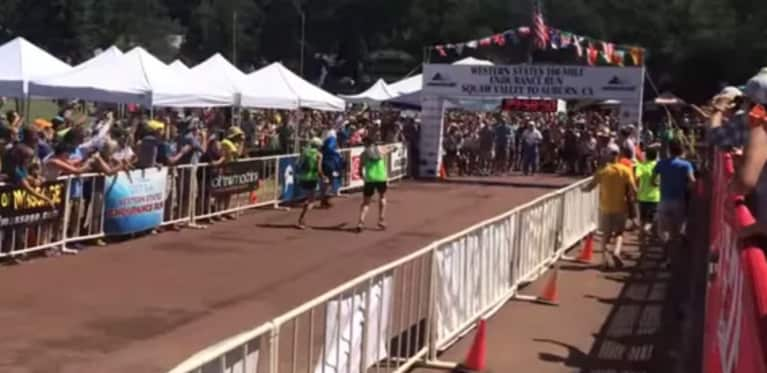 This past summer, Swanson (pictured above, nearing the finish line) became the oldest woman to complete the Western States Endurance Run, which is 100.2 miles. She completed the race in 29 hours, 59 minutes, and 54 seconds. She crossed the finish line with her son and grandson. How did it feel? "That was unbelievable," she told reporters.
Fred Winter, 100 Years Old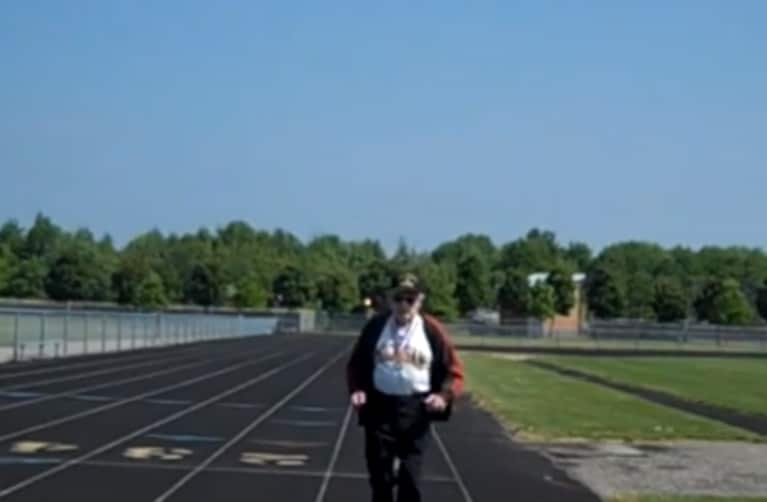 In July 2015, this centenarian cleaned up at the National Senior Games in Minnesota after running the 100-meter dash in about 42 seconds. Just one month before, he had won three gold medals at the State Games of Michigan. He reportedly does 100 push-ups every day — not too shabby.
Kendall Gretsch, 23 Years Old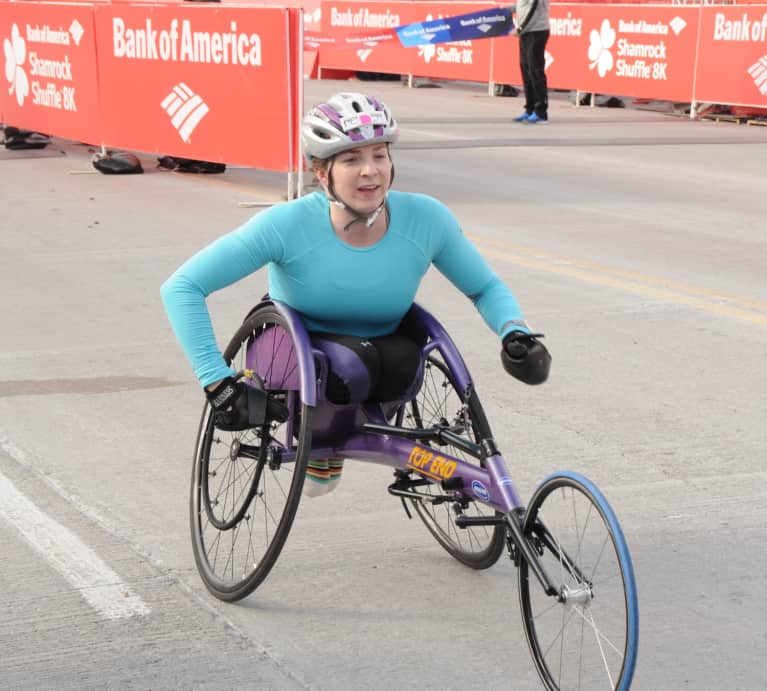 The Bank of America Chicago Marathon will be a first for wheelchair athlete Kendall Gretsch. Considering she remains undefeated as an elite triathlete, she likely doesn't have much to worry about. In July 2015, Gretsch won an ESPY for being the Best Female Athlete with a Disability in the triathlon world. We can't wait to see how she tackles this next challenge.
Photo courtesy of Bank of America Shamrock Shuffle

Benjamin Navarrete, 61 Years Old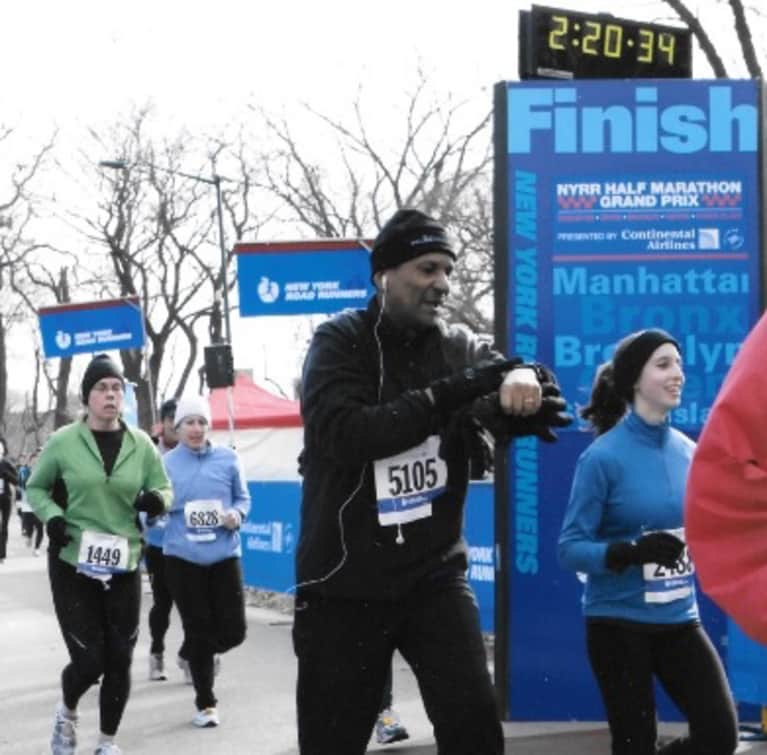 A lot of people see completing one marathon as a lifelong goal they hope to accomplish one day. Not Navarrete — he has run 121 marathons over the course of the past 10 years. He found his love and passion for running at age 51 by working with New York Road Runners on their Striders program, a community program organizing walks for seniors. Here's hoping his 122nd marathon at the TCS New York City Marathon is his best yet!
Photo courtesy of Benjamin Navarrete

Joan Benoit Samuelson, 58 Years Old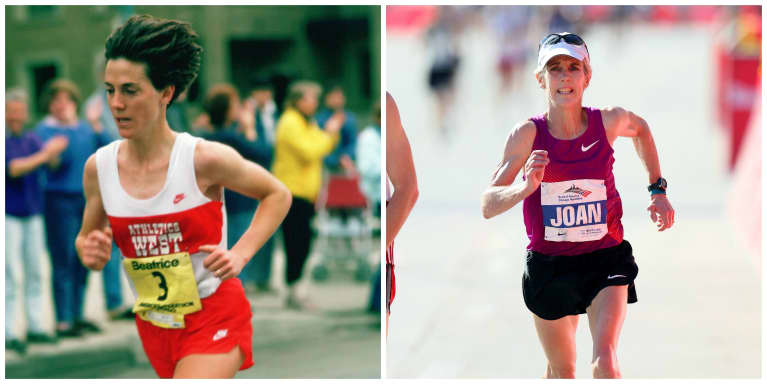 Benoit Samuelson is a familiar name for Olympic fans — she won the gold medal at the inaugural women's Olympic marathon at the 1984 Olympic Games in Los Angeles. Her goal for the 2015 Bank of America Chicago Marathon is to complete it within 30 minutes of the time she ran 30 years ago (2:21:21). We're rooting for her!
Photos courtesy of Bank of America Chicago Marathon
Kelly Roberts, 26 Years Old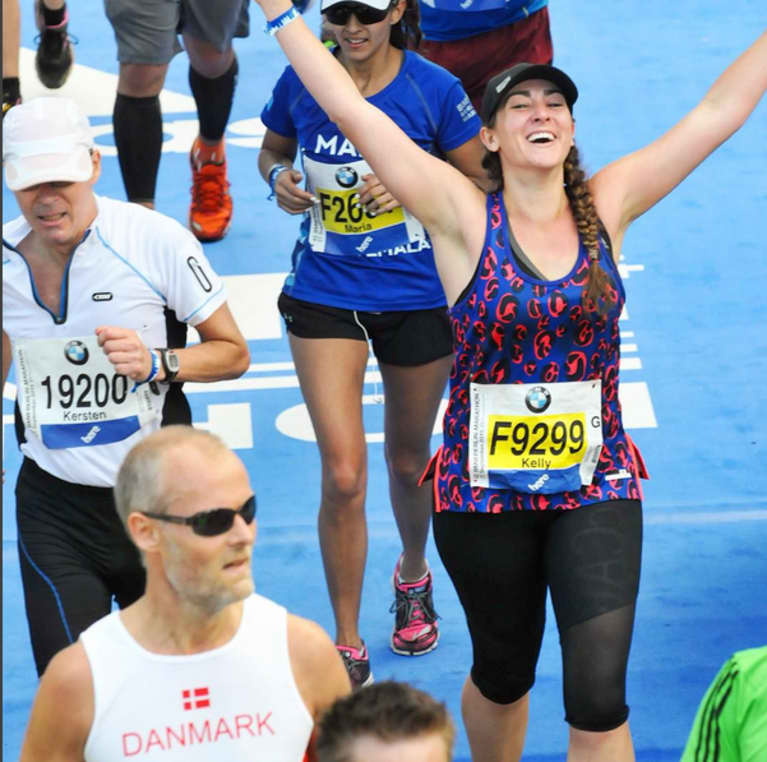 Roberts burst onto the fitness scene last November, when she ran the TCS New York City Marathon and snapped selfies (or as she calls them, runfies) with the hot guys running behind her for the full 23.2 miles. Her light-hearted, fun approach to running inspired everyone watching her. She started running to help her grieve the loss of her brother — running made her feel better, so she kept doing it. Look out for her runfies/selfies during this year's TCS New York City Marathon!
Photo courtesy of @kellykroberts
Hero image courtesy of Shutterstock

Hugo Mujica, 58 Years Old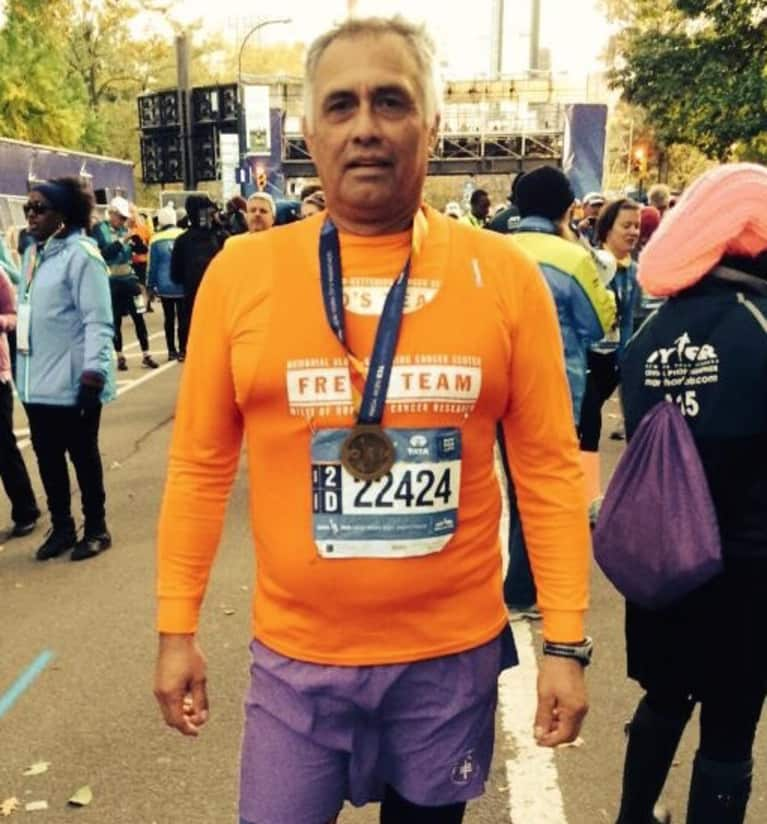 In November, Mujica will compete in the TCS New York City Marathon for his 100th marathon race! Running has helped Mujica quit smoking and lose weight. As he told the New York Road Runners association, New York City is where it's at: "I've never had a better marathon. New York City is the best city in the world, so running my 100th marathon there would be the biggest thing in my life."