One-Pot Meal: Miso Hungry Soup
Our editors have independently chosen the products listed on this page. If you purchase something mentioned in this article, we may
earn a small commission
.
This soup (an exclusive preview from my cookbook!) is one of the go-to standard staples in my house and has been a longtime love of mine. It's very quick and easy to make, and can be modified based on the vegetables and proteins you have in your kitchen and are loving the most.
It's equally awesome as a dinner for one as it is to serve a whole family or circle of friends, inviting everyone to add their own favorite toppings and extras.
Enjoy the warmth and nourishment!
Tip: Miso paste is a living, probiotic-rich food, and in an effort not to destroy those naturally occurring gut-healing bacteria, it's best to add it at the end of the cooking process.
Miso Hungry Soup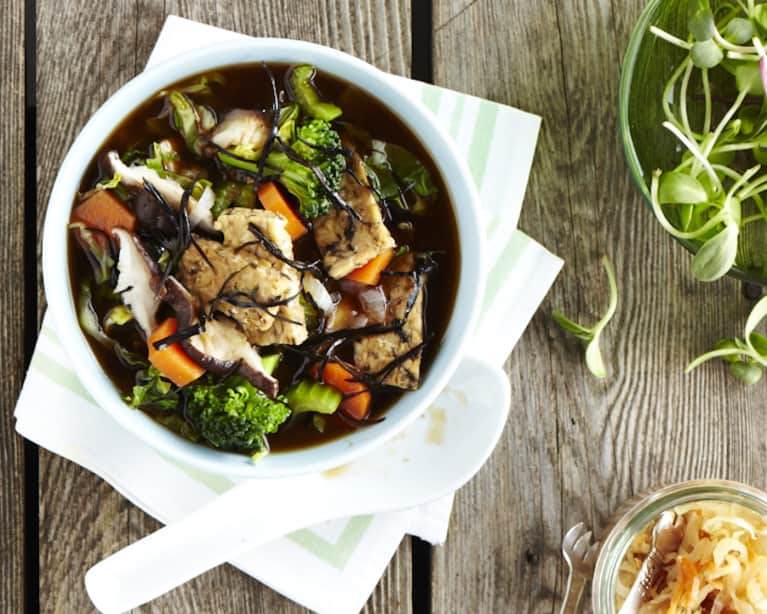 6 cups water
2 tbsp fresh lemon juice
4 carrots, sliced
3 stalks celery, sliced
1 cup broccoli, chopped into florets
1 cup shredded or finely sliced Brussels sprouts
½ cup diced red onion
½ cup shiitake mushrooms
¼ cup fresh ginger, cut into matchsticks
¼ cup tamari
¼ cup arame seaweed
⅓ cup brown rice miso paste
Cooked rice or soba noodles
1 block of tempeh
½ cup sunflower sprouts
½ cup kimchi
Preparation
1. In a pot, combine the water, lemon juice, carrots, celery, broccoli, Brussels sprouts, red onion, mushrooms, and ginger. Cover the pot, bring to a boil, then turn down the heat and allow to simmer, covered, for 20 minutes.
2. Remove from the heat, and stir in the tamari and arame. Just before serving, whisk the miso with a small amount of soup broth in a bowl until dissolved. Add it to the soup.
3. Pour into bowls. Garnish each bowl with optional add-ons.
Learn more about the health-promoting powers of fermented foods. Visit undiet.me/fermentationstation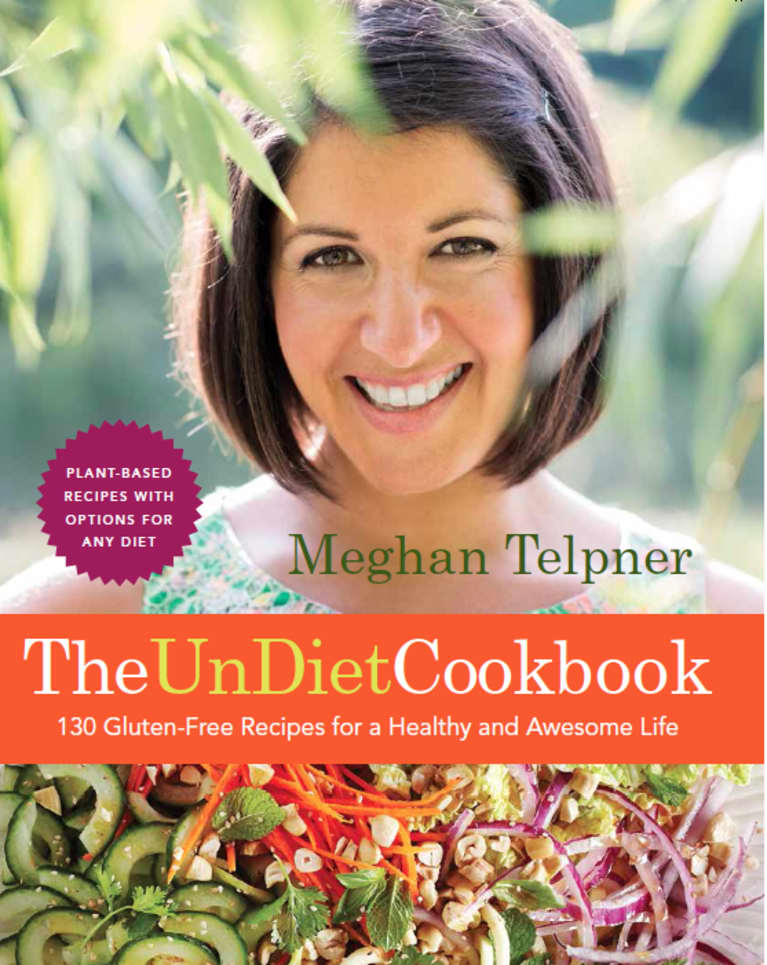 Excerpted from The UnDiet Cookbook: 130 Gluten-Free Recipes for a Healthy and Awesome Life by Meghan Telpner. Copyright © 2015 Meghan Telpner. Photography Copyright © 2015 Maya Visnyei and Catherine Farquharson. Published by Appetite by Random House, a division of Random House of Canada Ltd., a Penguin Random House Company. Reproduced by arrangement with the Publisher. All rights reserved.