My Journey With MS: Ann Romney Shares 12 Ways She Learned To Cope In The Public Eye
When I was first diagnosed with multiple sclerosis in 1998, I heard only bits and pieces of what my doctor was telling me. It was such an unexpected blow that my mind was preoccupied asking questions of myself: how much time did I have before I felt the full effects of this neurological disease? Eventually, I asked the only question that mattered: what can I do to fight this monster?
I had a lot of support from my husband, Mitt Romney, family, friends and the MS community. I was also fortunate enough to have great doctors to help me. But even with all that support, it was still my battle.
What I discovered was that there were several things I could do to take care of myself. And they are things that can help anyone dealing with a major life challenge.
Here's my checklist:
1. Deal with your depression.
The first thing almost everyone has to deal with is the natural depression that comes with any significant and negative change in your life. I remember struggling with the feeling that my life was over. Depression is normal, but if it lasts too long you may want to seek professional help.
2. Strengthen connections with others.
I was lucky enough to have Mitt, our kids, our grandkids and several friends, but I also discovered new support groups. As much as you might want to, don't lock yourself away — this is the time to reach out to those you love and make new friends.
3. Make achievable goals.
Setting realizable goals will provide a feeling of accomplishment. I did things like make dinner for my family and become a better horse rider. I set both short- and long-term goals. While I didn't write them down, they were always there ahead of me reinforcing my belief that my health was in my hands.
4. Identify your strengths.
Look back at how you've dealt with problems in the past — how did you move past them? I was fortunate enough to have certain traits that proved important to me, including determination, a competitive spirit and a strong work ethic to help me tackle anything in my way.
No matter what the circumstances, maintain hope.
5. Take action.
I experimented with alternative and holistic therapies in addition to my traditional medical treatments. I also started riding again. It was a challenge and a joy, and became the bridge to my new life.
6. Express gratitude.
I know it's not always easy to focus on the positive when so much is a challenge, but do your best to remember those who love you and all of the good things in your life. Taking stock of the good will help you get through anything.
7. Use your faith or spirituality.
There are questions that can't be answered by science or personal experience, and "why" may be the most difficult. At times it can be greatly beneficial to stop struggling to answer that question and find contentment in your version of faith and spirituality. What can often be derived is optimism, a feeling that there is so much more around us than we know or understand. My faith was a huge help to me.
8. Maintain hope.
It's essential for your future well-being that you maintain hope. No matter what the circumstances, maintain hope.
9. Give.
Forcing yourself to give whatever you can offer, such as your time or experience, even when you might not feel like it, can change your entire attitude.
10. Use humor.
I will never forget the visit where we learned of my MS and Mitt's question about intimacy. The doctor told us about a couple who touched pinkies. That became an inside joke for both of us and it lightened my mood anytime we held pinkies. Humor can relieve stress and pain and help stimulate your immune system.
11. Experience the full range of emotions.
I can't tell you how angry and frustrated I got at times, but letting it all out rather than pretending I was OK made a big difference for me.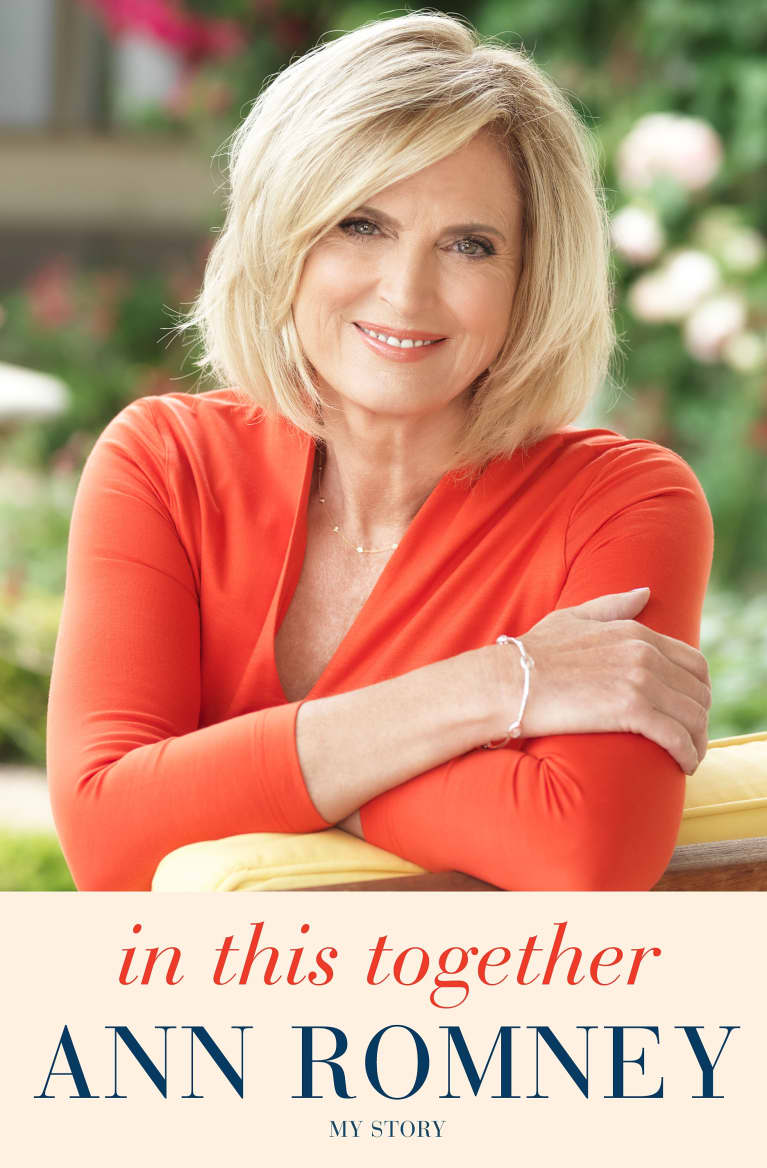 12. Maintain your health.
There are times when we allow a challenge to become so overwhelming that we give up on maintaining our physical health. I walked and did Pilates when I could. I adopted a healthier diet, got plenty of sleep and watched my weight.
I don't think I was given this disease because I would do something good because of it. I think life hits us all — and then we have to make choices. Hopefully, all of us will find a place where we can make a positive difference.
It all starts with you and how you choose to fight your monster.