These Are The Most Successful Dating App Pickup Lines, Study Says
September 25, 2015 — 16:22 PM
Congratulations! Mazel Tov! You've matched!
Now, what? The dreaded pick-up line. Do you go with a simple "How are you?" or do you get right to the point with "When are we getting drinks?" or do you go bold with a joke like, "On a scale of one to America how free are you tonight?"
Well if you need a little help deciding, Hinge, a popular dating app that introduces users to friends of friends, conducted a month-long study, analyzing data from its users and now says it has figured out the best ways to get the conversation going.
If you take nothing else from the results, just know that the best way to guarantee you don't get a response is by just saying "Hey." Bor-ing.
Here's what they found to help you make moves past the swipe:
Get creative.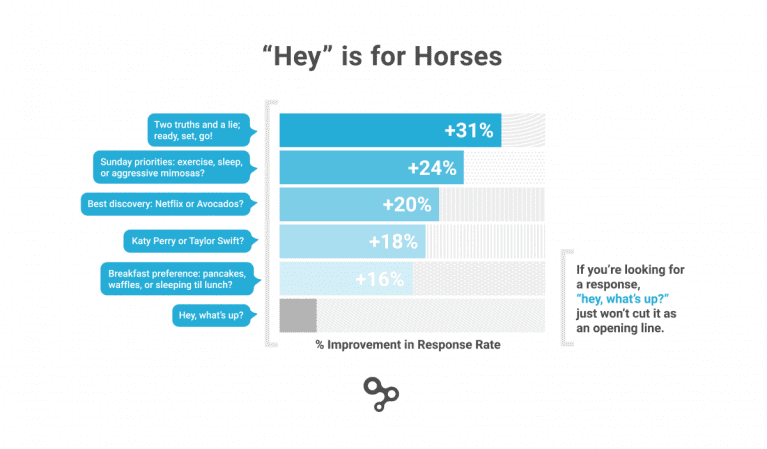 Where is "What's up" going to take you? At best, you'll get a "Nothing much."
Good pick-up lines aren't universal; preferences vary by city ...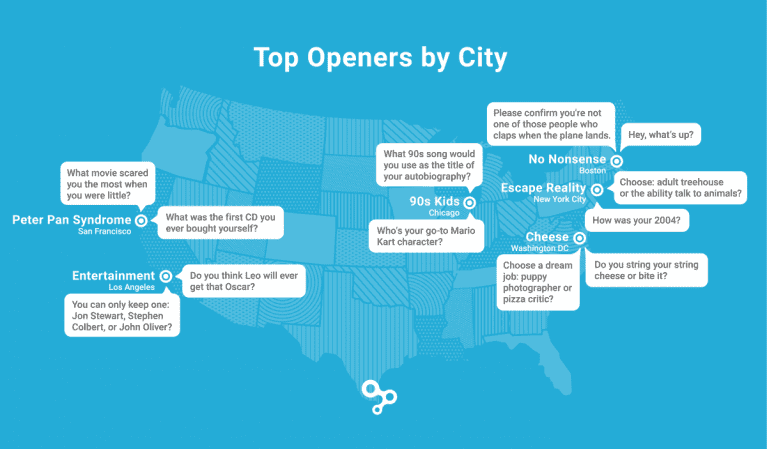 Apparently, D.C. is pretty cheesy.
... and by age ...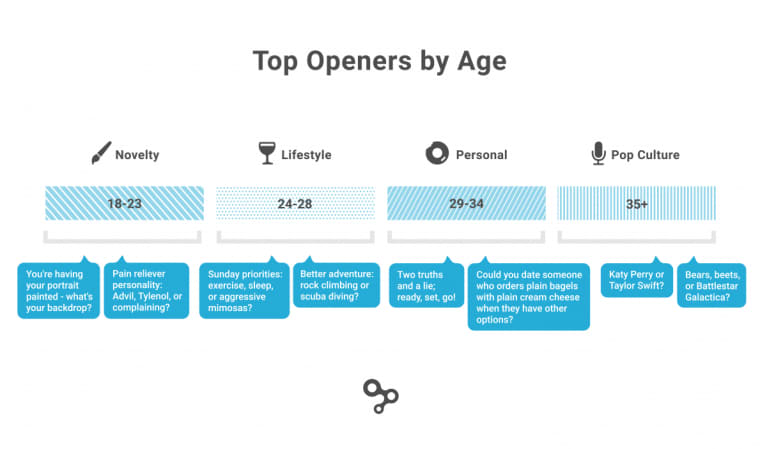 So many choices!
... and by gender.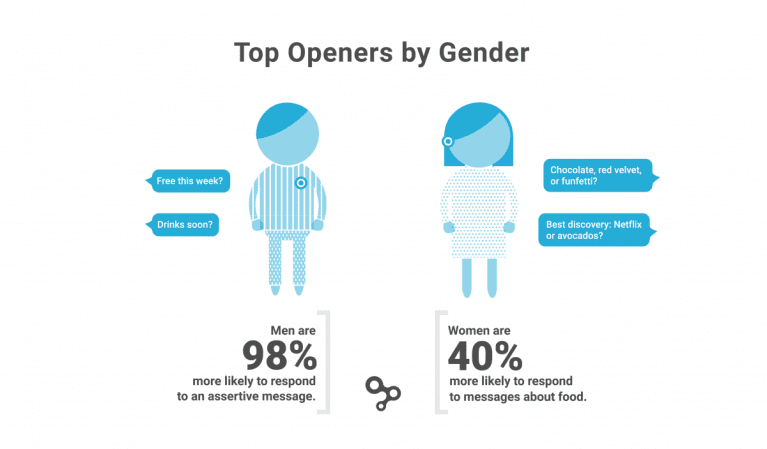 How 'bout a combo? Be assertive about food: "BURGERS. MY PLACE. NOW."
Guys need instant gratification.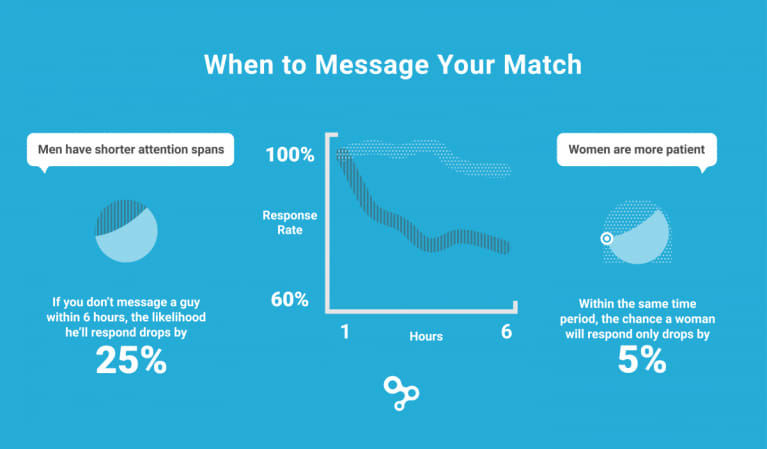 Surprise, surprise.
So, moral of the story? Please offer something other than a "Hi." Ask a thoughtful or playful question. Be unique (skip the lewdness please) and you might actually end up getting those drinks.
(h/t Business Insider)