The ONE Move You Should Do For A Super Strong Core
If you're looking for a new move to shake up your core training, look no further than the L-sit. L-sits are a classic bodyweight exercise that look much easier than they actually are. Yet practicing this exercise on a regular basis will help you build a super strong core, and with the right progressions and a lot of determination, anyone can do them.
The following exercises will help you, no matter your current fitness level, build up to doing a full L-sit. Start wherever is most appropriate for your current strength level, then try to practice this move three times a week. You can easily add L-sit practice before or after a HIIT workout without adding too much time to your actual workout.
You should aim to do three to five sets of L-sit holds to failure. Try and make sure to time yourself so you know when you're making progress.
Also, keep in mind that although you can also do L-sits on the floor, the easiest way to start practicing is using a set of parallettes or putting a couple of yoga blocks down on the floor. That way you won't have to worry as much about your flexibility, and you can just focus on building up strength first.
Tuck With Feet On The Floor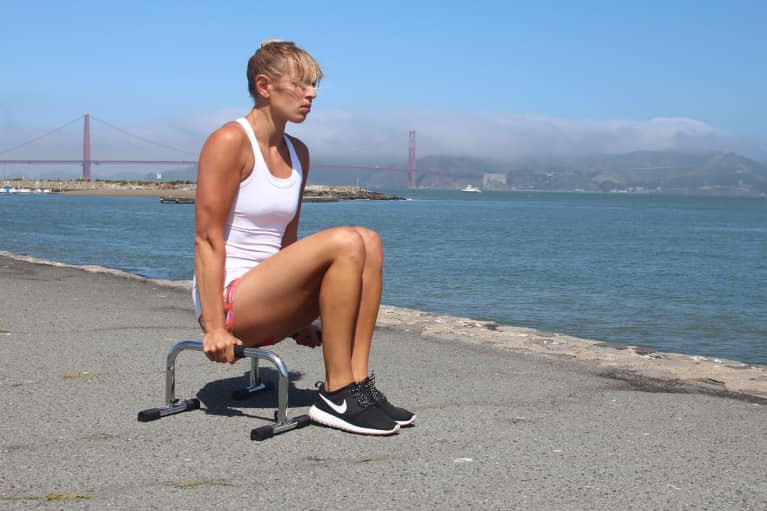 To start, you'll want to make sure you can lift yourself up off of the parallettes or yoga blocks first. Grab your bars with both hands, then use your arms to lift yourself up, keeping your feet on the ground. Try and keep your chest out and your core tight as you do so.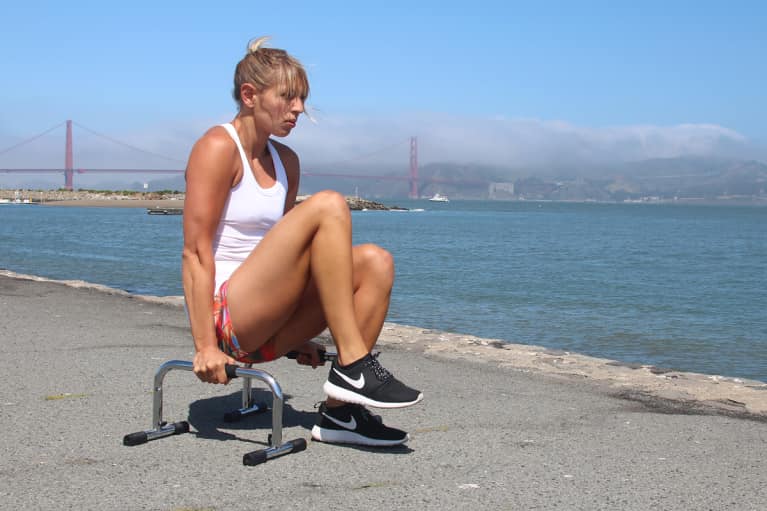 If the tuck with both your feet on the floor feels doable, try doing the same thing but lifting one leg at a time towards your chest to increase the difficulty. Make sure to switch legs.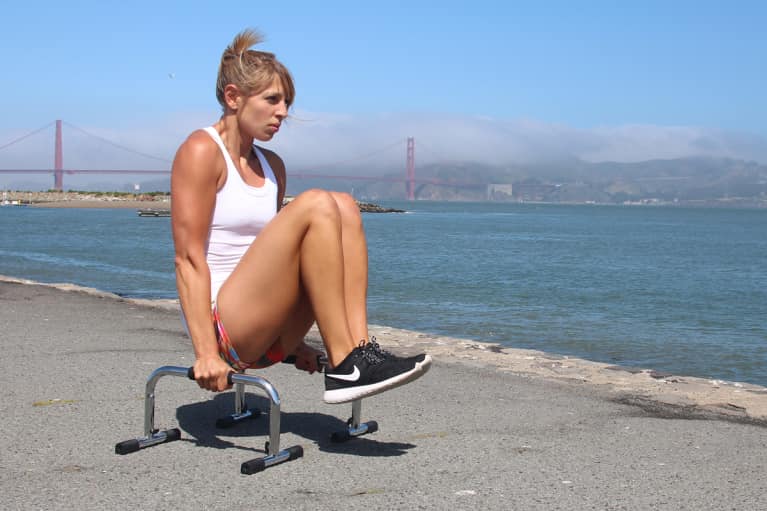 Once you can do the tuck with one foot up, you're ready to move on to the full tuck. With the parallette bars on either side of you, grip them with both hands and lift yourself off the ground in a tucked position, making sure to keep everything tight. If this is a struggle for you, continue to work on this position until you can hold it for at least 10-15 seconds.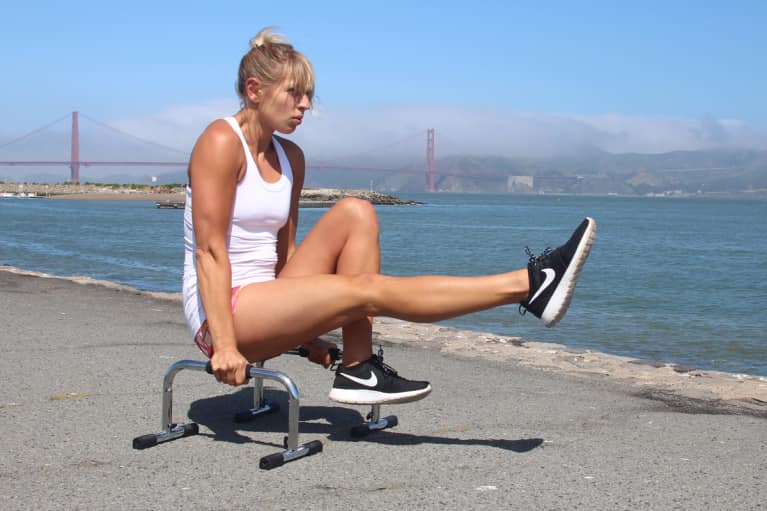 Once you can hold the tucked position for at least 10 seconds, try and extend one leg at a time. Think about keeping your body completely tight while each leg is extended, and don't let yourself tip one way or the other. Once you can hold each leg out for about five seconds at a time, you're ready to try the full thing.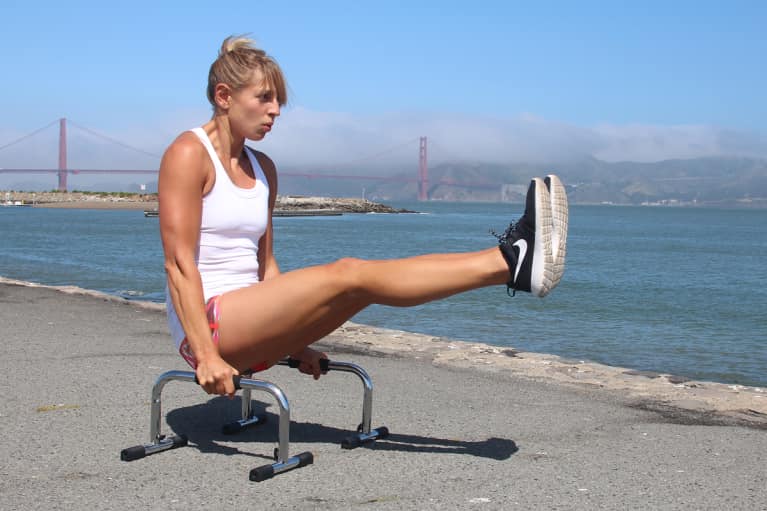 During the full L-sit, you'll be extending both legs, keeping them as straight as possible. Make sure to push through your shoulders, keep your core tight and chest out as you hold the position.
Eventually, you'll want to work on keeping your knees locked out and toes pointed in this position, but don't worry if this isn't perfect at the beginning. Keep practicing and you'll get there!
Photos courtesy of the author

For more challenging workout tips, check out these stories: