Don't Fear the Brussel Sprout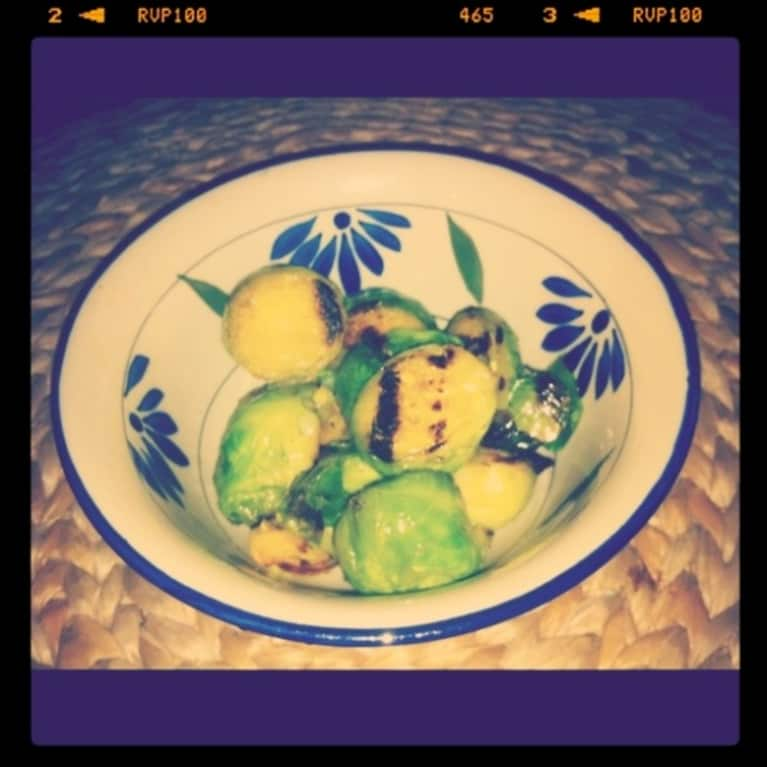 I used to fear the brussel sprout. I had them steamed to death and resembling the color a face turns when experiencing sea sickness. Basically, not a great first introduction. Years later I bravely tried again only to realize that these little green balls are pure genius! The more simple the ingredients, the better the dish—and this recipe is fool proof. You'll have sprout skeptics begging for a second helping.
extras: a splash of balsamic is always nice if you want a bit more tang and meat-eaters, add a bit of pan fried pancetta for some smoky-salty goodness.
Brussel Sprouts:
10 brussel sprouts, halved + trimmed
2 T extra virgin olive oil + 1 T for topping
1/2 lemon, juiced
1 T Maldon sea salt + 1 t for topping
Steam halved sprouts for about 5-8minutes or until they turn bright green. Careful not to over steam, you don't want mushy sprouts! Remove from steamer and place face down in olive oil on the frying pan (or grill pan if you have one) on medium-high heat. Season with salt. Let cook face down for a solid 4-5 minutes (resist the temptation to move them)! so you can get the nice dark char marks on the skin. Flip over and cook another 5 minutes tossing from time to time, allowing the top layers to come off and get crunchy. Remove from heat and place into large bowl tossing with lemon juice and add an extra splash of olive oil and salt. So good.